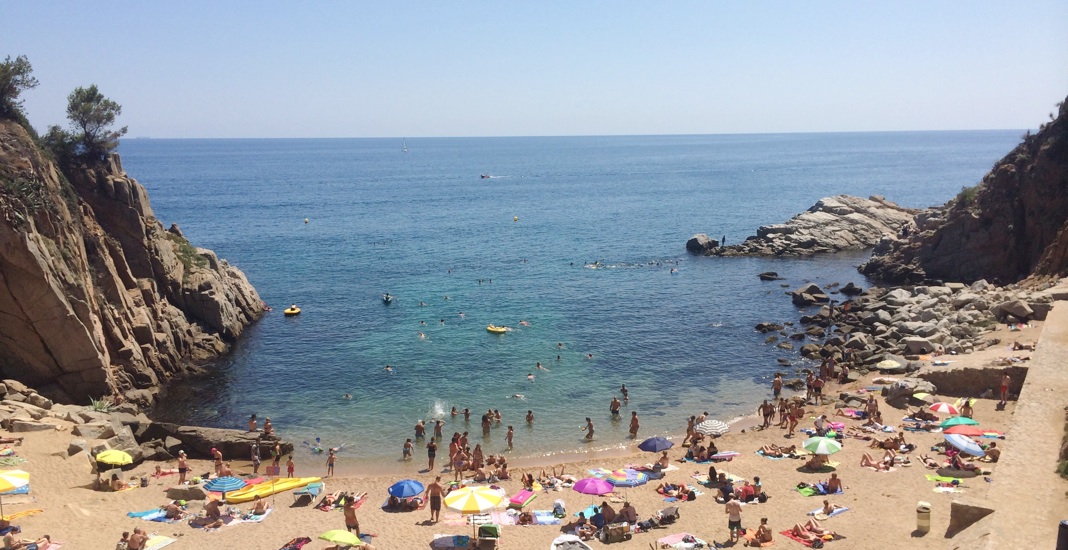 Spain is a hugely popular destination for Norwegians, and not just for vacations.
Returning to Norway after a holiday can be a really depressing experience. I just spent 12 days exploring Catalonia (specifically Tárrega, Lleida, Barcelona and Sitges) and I found returning tough, even though the temperature in Trondheim was actually higher!
The effect is worse in the winter, where the low prices and warm weather of the Canary Islands in particular are difficult things to leave behind. So it should come as no surprise that an estimated 50,000 Norwegians now call Spain their home. That's almost 1% of the population of Norway!
Many of them are retirees, taking advantage of the difference between a Norwegian pension and a Spanish cost of living to live out an extremely comfortable retirement.
Another group heading south are the elderly that require care or physical treatment. The Norwegian Rheumatism Association owns Reuma-Sol, a centre for treatment and training on the Costa Blanca. However, this is more than just a medical centre. Reuma-Sol consists of 44 apartments, a gymnasium, training rooms, indoor and outdoor pools and more.
"Instead of building a new treatment centre in Oslo, local authorities can just build one in southern Spain," said Lotte Tollefsen, a spokeswoman at the Norwegian embassy in Madrid. "It is easy to find qualified medical personnel and the climate is very beneficial to the patients. Compared to the Norwegian winters, it's a soothing balm." – Guardian
Norwegians working in Spain
But over the past few years, yet another group has emerged: younger Norwegians of working-age looking to save money and live in the sun. Up until recently it was difficult for them to sustain a lifestyle without being lucky enough to negotiate a remote working agreement with their Norwegian employer, or becoming fluent in Spanish. Now, with the increasing numbers of Norwegians heading south, several businesses have sprung up to employ them.
One of them is Max Dialog, a business services company working for multiple Norwegian clients, typically with telesales. I asked CEO Kim Håkenstad what draws the Norwegians he employs to Spain and he gave me three reasons:
It is mostly about the weather. In Norway, there are not many days with more than 20 degrees. Secondly the work opportunity here is good. Imagine if you earn 30,000,- in Norway and pay 34-40% tax. You can have the same amount here, in Spain, but pay only 15-22% tax. Finally, for many it is about trying something new in life. The culture here is very different! Some people have been here for more than two years. Of course, it is difficult to persuade everyone to stay, because a lot of people miss home.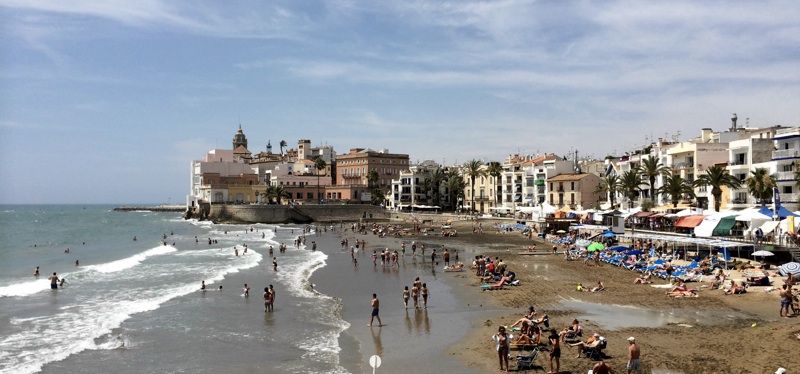 One Norwegian blogger has lived in various parts of Spain and loves the lifestyle and change of focus she has experienced in her life:
In Norway you earn a lot more than in Spain, not just in amount of money but also in the relation money and cost of life, but in Spain you (I) can live on a lot less too. It's all relative of course, but I don't need the big house, the fancy car, the huge TV and all sorts of smart gadgets. The sun provides me with energy, and the cities I have lived in themselves provide a lot of entertainment in all forms.

I was wondering why life in Norway is more materialistic than here. But I guess habits of having stuff gets created when you have more money that "just enough". Just as a cold climate invites you to have more things to make you feel more comfortable at home, as you evidently spend more time inside the house than here in Spain. – New Life in Spain
Scandinavian communities in Spain
The biggest concentration of Norwegians in Spain is along the Costa Blanca, specifically near the towns of Torrevieja and L'Albir. Here you'll find a very visible community with Norwegian restaurants, health services, a Norwegian Club and even branches of Sjømannskirken, the Norwegian Church Abroad.
Another popular destination for settlers is over 1,000 miles away on the south coast of Gran Canaria. Arguineguin, once a typical Canarian fishing village, is now a very different place:
The Norwegians have especially taken the fishing village into their hearts, and the Norwegian population is quite large in the winter time. This might also be due to the Norwegian school, Norwegian church and a Norwegian health center being located in or just outside of Arguineguín. There is also a Norwegian doctor's office – located at the marketplace in Arguineguin – and a big Norwegian-owned timeshare holiday resort named Anfi del Mar, located just outside of Arguineguín – Wikipedia
The communities are further served by Norwegian language media including Megafon, Spaniaposten, Det Norske Magasinet and Canariposten. Kim Håkenstad doesn't see the Norwegian invasion of southern Europe ending any time soon.
I think that this is just the start. Every month, there is something new starting up here. Things move on fast. It is only a few hours flight "home", so why should we not? For example, I am from northern Norway. When I lived in Trondheim, it was 9-12 hours drive "home". Now I use less time to get "home" and I live all the way over here in Spain.
Judging by the amount of emails I get from people desperate to move to Norway, I'm sure this will shock many of you. What do you think? Is the sun setting on the Norwegian dream?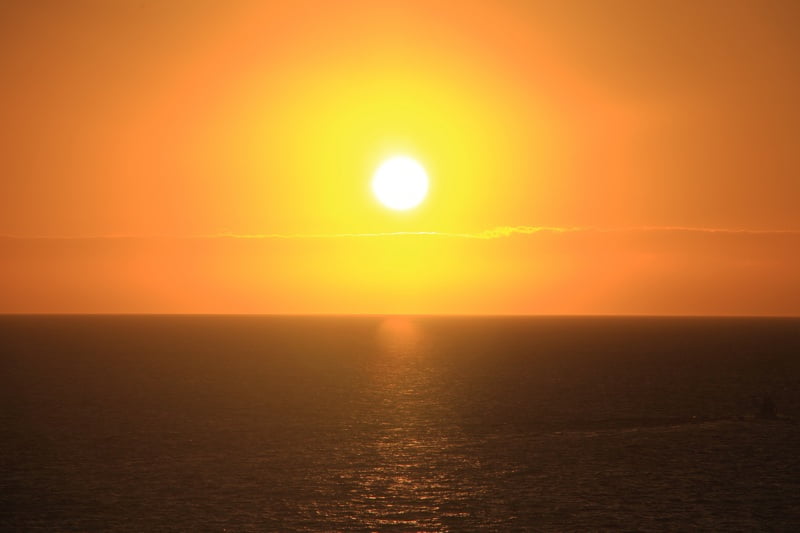 —
Final photo credit: dmytrok