An introduction to Oslo Pride, a major celebration of sexuality and gender diversity held every summer in Norway's capital city. Here's what to expect if you visit Oslo Pride.
When I first moved to Norway in 2011, I looked forward to Oslo Pride. Having been a regular attendee of Birmingham Pride back in England, I looked forward to seeing how the Norwegians would do it.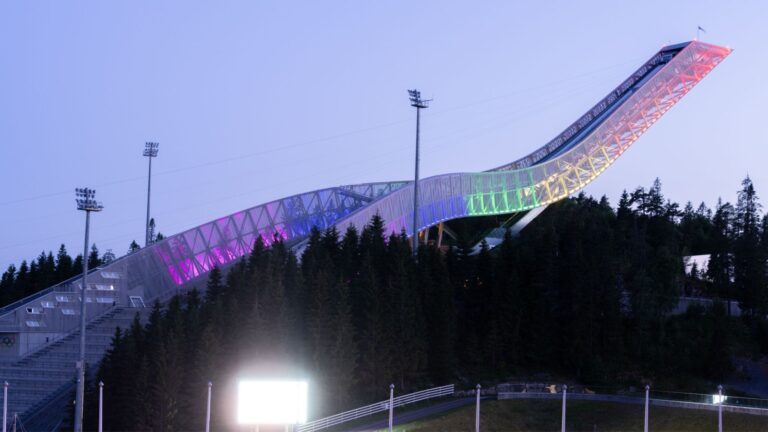 Would everyone be dressed in the traditional bunad costume? Perhaps ABBA and other Scandinavian pop music would dominate? Or would it just be exactly the same as what I was used to? I looked forward to finding out.
An introduction to Oslo Pride
Oslo Pride is the largest LGBTQ+ festival in Norway, a celebration of love, acceptance, and equality that lights up the city of Oslo with a spectrum of colour and festivities.
Every summer, Oslo is engulfed in vibrant hues and dynamic events, which showcase a powerful statement of inclusivity and diversity.
The event serves as a dynamic platform for the LGBTQ+ community, promoting understanding, acceptance, and rights for everyone, irrespective of whom they love or identify as.
And of course, not everything is so serious. It's also one big party! Together with the dialogues and discussions, Oslo Pride hosts exhibitions, film screenings, and club nights galore.
Pride Park is the centerpiece of the festival. The location has changed over the years, but in 2023 it was held at Kontraskjæret in the grounds of Akershus Castle. Here you'll find stages and stalls, and a festival atmosphere throughout the week.
Oslo Pride parade
For many, the highlight of Oslo Pride is the spirited parade. Thousands gather on the streets of the capital, adorning themselves in flamboyant outfits and accessories, radiating joy, and parading through the streets.
This kaleidoscopic procession symbolizes a united front against discrimination, prejudice, and inequality.
The serious side of Oslo Pride
In addition to the joyful festivities, Oslo Pride is an avenue for important dialogues and discussions, fostering an environment of awareness around the latest LGBTQ+ issues.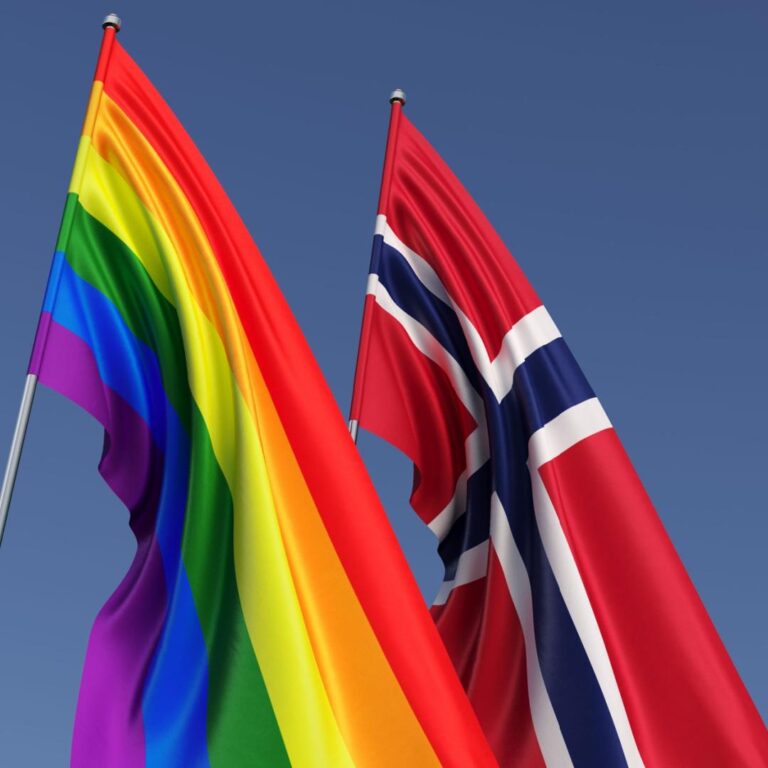 It not only draws attention to the ongoing struggles faced by the community but also acts as a catalyst for societal change. Oslo Pride is more than a celebration; it's a revolution of love and acceptance, an event that spreads a vital message of tolerance and respect.
This side of things took on a whole new meaning following the terror attack of 2022. Two people were killed in Oslo's nightlife district during the Pride festival. The following year's Pride parade was the best attended yet.
When is Oslo Pride?
The event is held every summer. In 2024, the festival is planned for 21-29 June. Plans are still in motion for the next event, so check the festival website for the latest information on the schedule.
Volunteer at Oslo Pride
If you want to give something back to the community, meet new people, and have a fun experience, consider joining the Pride team. Volunteering in Norway is a fine tradition, and Oslo Pride needs a lot of them.
The festival team needs 80 year-round volunteers and 300 volunteers during the festival period itself. Tasks can include setting up and dismantling festival areas, hosting, public assistance, being a group leader or a runner, working in the secretariat, and much more.
Year-round volunteers can join the communications group, or help with MiniPride, Pride House, the Pride Parade, marketing, international work, volunteer recruitment, and more.
During the event itself, most volunteer shifts are between four and six hours. In order to become a volunteer, you must be at least 16 years old. Some venues will require a minimum age of 18 or 20.