A football-loving Brit seeks a team in Norway, but quickly runs into difficulties. Here's some advice for anyone else wanting to play football for fun in Norway.
Upon arrival in Norway earlier this year, I made it my goal to ensure I keep playing football for as long as my knees last. By sharing my experience, I hope that this will help others looking for a game for competitive or social purposes to review the options that are best suited to their own individual needs.
Having always played for pub or Sunday league teams, my assumption was that I would be able to find a similar setup here in Norway. As I was soon to discover, such a structure is not as clearly defined.
That doesn't mean that access to the beautiful game for amateurs in Norway is ugly (far from it); rather that in order to experience the intrinsic joy and team camaraderie found through a fleeting moment of shared brilliance or a gritty 1-0 win; a further level of determination and commitment is required off the pitch to provide the dreamer with the initial opportunity to lace up their Predators and slip the shin-pads in.
Read more: The Most Impressive Norwegian Football Grounds
An international football club in Oslo
The starting point as always was to scour the internet, flood the usual Expat groups with posts and comments asking for advice and fire off a few emails. At this point I came across Bislett Fotball Klubb who proudly proclaim themselves to be 'The International Football Club of Oslo'.
The admin from the club was very responsive and I was told that although they were currently full, they would welcome me down for training any time. The club itself seems to have a strong social scene and are probably the closest thing I could find to my previous footballing experiences.
For anybody in the Oslo area and looking for this kind of setup then it could be a great option for new arrivals. As the commute was a little too far for me, I continued my search closer to home.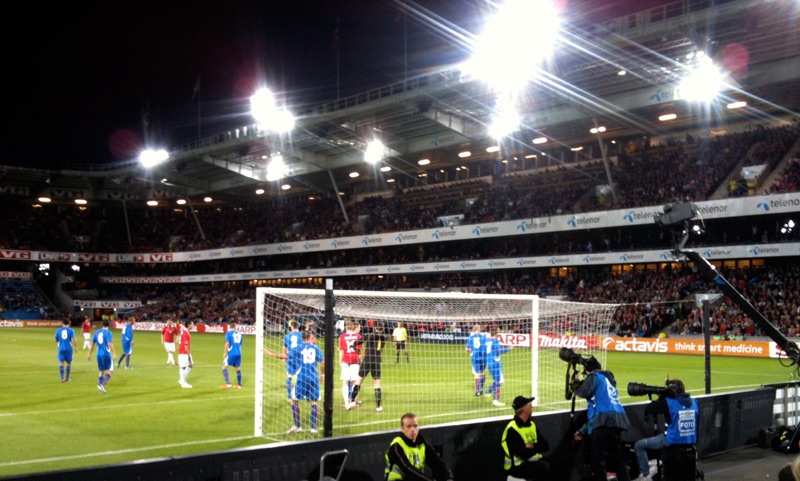 Following discussions on social media, I was directed to the Fotballkrets website. This is a great resource which lists out all the clubs by region and division with contact details.
Training with an amateur football club in Østfold
Using this I contacted various clubs in my local area (Østfold) and was invited to a few different training sessions.
Having attended a session for a team in Division 6, I quickly realised during the 20th lap of the pitch, as the goalkeeper went jogging past me, that this team was much younger, quicker, fitter and I was out of my depth in addition to being out of breath.
To complement the high standards, the language barrier and established cliques within the team made it a real challenge to integrate. This is not a criticism of the club, merely a personal observation from my own encounters. The session itself was very well run and professional with excellent drills and engagement throughout.
Read more: The Norwegian Cup Final
The coach and admin manager made a point of speaking to me at the conclusion to explain that the standard in Østfold is probably higher than most other parts of Norway as football is the primary sport. This had not been a casual session followed by a beer in the pub.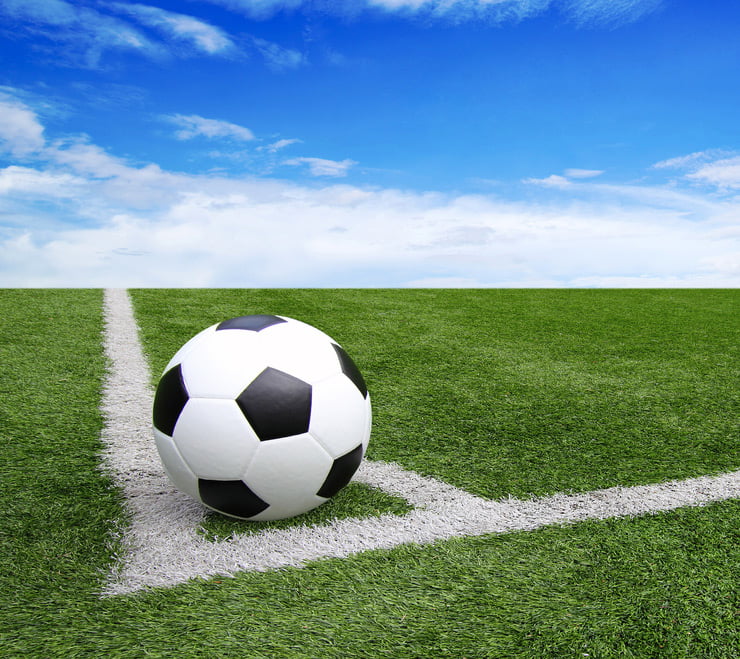 I was given the details of another local team who may be a better fit but until now they have been unresponsive. Despite the obvious deficit in my own fitness and technical ability in addition to being pushed outside of my social comfort zone, the overall experience was positive as it allowed me to re-asses my individual level and establish an absolute conclusion on what I am looking for at this time.
For anybody looking to join a 'proper' team, I would highly recommend reaching out to clubs and asking to attend a training session to gauge exactly where your level may be in Norway.
Finding the answer through social connections
Football has a unique way of bringing of people together, either through discussions about professional teams and the latest controversy or through the establishment of role models and fallen idols.
It was through such conversations that the door to regular, casual games began to open. Following a chat at a social gathering, I was put in contact with a friend of a friend who plays weekly with a core group for fitness and fun.
After my first game here, I felt much more at ease with the level although time and language remain the key aspects required for me to feel fully integrated.
The alluring captivation of a cold, wet and windy Thursday night under the floodlights may not be everyone's 'kopp te', but for those willing to put themselves out there and break through the perceived social barriers of Norway, there is ample opportunity to continue to grace the hallowed turf at whatever level you feel suitable.
Some final advice
Without sounding too simplistic, the key (as with most things in Norway) is getting to know people and building a wide network. Core groups can be difficult to break in to but given time, determination, and a willingness to understand language and culture, opportunities are available.
Be willing to take a knock and get back up and you will be rewarded with the opportunity to continue playing. To end with a quote from a famous Norwegian "Playing games is the best time of your life, and the more games you get, the better it is".