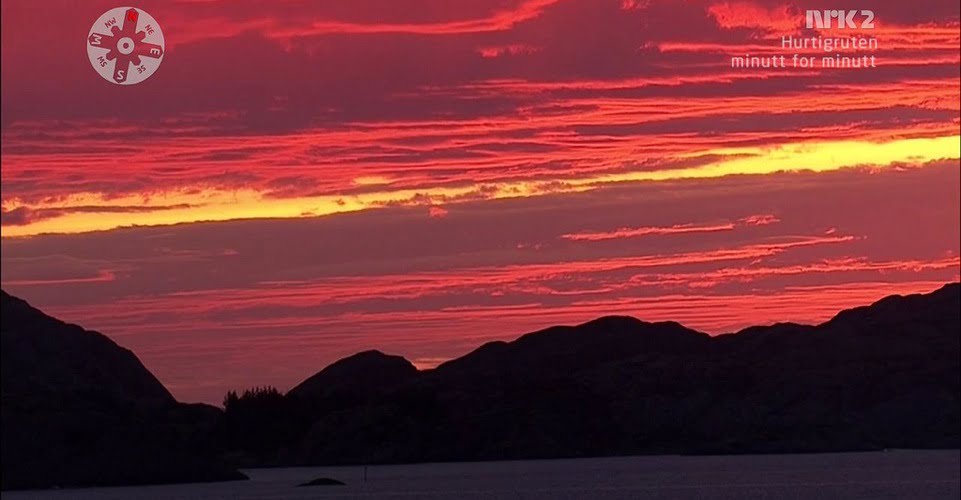 One of the most curious things about watching TV in Norway is the popularity of 'slow TV'. The simple concept is the total opposite of the instant gratification style of reality TV. Producers pick a topic and spend hours, days, even weeks digging into it in excruciating detail.
State broadcaster pioneered the concept in 2009 with the live broadcast of the famous Oslo to Bergen railway journey, filmed from the perspective of the driver at the front of the train.
The famous 500km railway reaches over 1,200 metres above sea level as it crosses the Hardangervidda plateau in central Norway. When the scenic views were interrupted by the 182 tunnels on the line, the show broadcast interviews with passengers, former workers and historians.
It is estimated that at least 25% of Norwegians watched at least part of the broadcast!
Since then, shows have included the full length of the Hurtigruten coastal ferry journey, a knitting marathon, and an oddly compelling all-night bonfire.
Slow TV is coming to a TV set near you!
Those outside of Norway have struggled to access some of the biggest hits of slow TV, even though British Airways recently included the Oslo to Bergen railway journey on their long-haul flights. But now, the full range of Norway's slow TV hits are available on Netflix in the United States, and several other countries.
The full list of available slow TV shows:
National Firewood Evening
National Firewood Morning
National Firewood Night
National Knitting Evening
National Knitting Morning
National Knitting Night
Northern Passage
Northern Railway
Salmon Fishing
The Telemark Canal
Train Ride Bergen to Oslo
I do hope you enjoy one of Norway's cultural treasures! For those unable to access the shows at the moment, here's a little teaser: