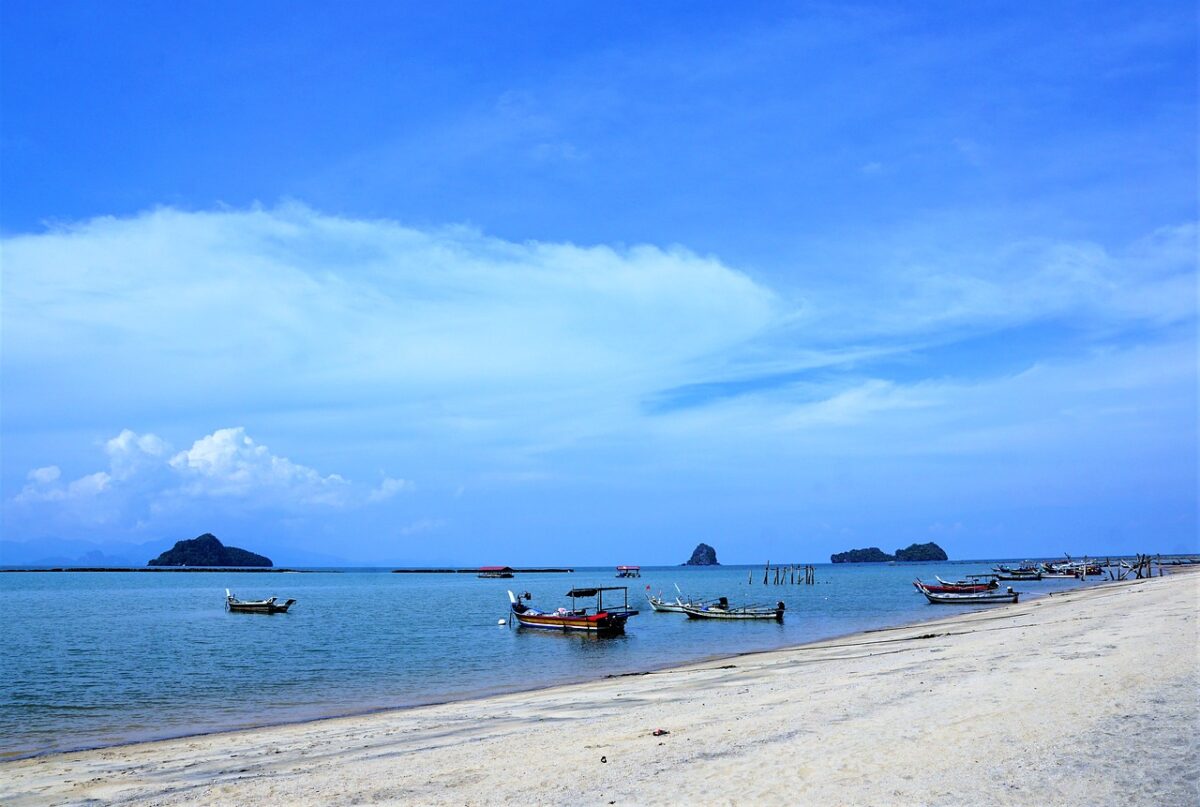 With two direct connections from Oslo to Bangkok, dodging a Norwegian winter for a tropical escape is a very tempting proposition.
But truth be told, what do Norwegians really know about the pulsating megalopolis at the center of mainland Southeast Asia?
Besides a few Hollywood movies (one gave Bangkok the stereotypical titles of "Dangerous", and the other highlighted it as a very bad place for a bachelor party), most Europeans know very little about this city. And when it comes to the charismatic region around it, that extends from the Chinese border all the way to Australia, they are completely in the dark.
Why visit Southeast Asia from Norway?
Southeast Asia — of which Bangkok, together with Kuala Lumpur in Malaysia and Singapore, is a major travel hub — has developed into one of the world's most visited regions by Americans, British and Australians. It's an ever-steaming tropical landscape filled with incredible coastlines, alluring islands, viridian mountains and century-old history that remains in the intricate temples surrounded by thick jungle.
On the contrary of what most Europeans believe, Southeast Asia is vibrant, modern (in some cases, even more than Europe itself) and very, very safe for travellers. And the best part is, it's a perfect gateway to visit when Europe, and in particular Norway and Scandinavia, is blanketed by snow and battered by frostbite.
At last, it's cheap. Too cheap for a Norwegian to muster: to give you an example, a street side stall in Southeast Asia will sell you a complete, delicious meal for about 1 euro. A night's accommodation for two in an exclusive boutique hotel will rarely cost more than 40/50 euros, while on the bottom end of the spectrum, a backpacker dorm will set you back around 5 euros per night.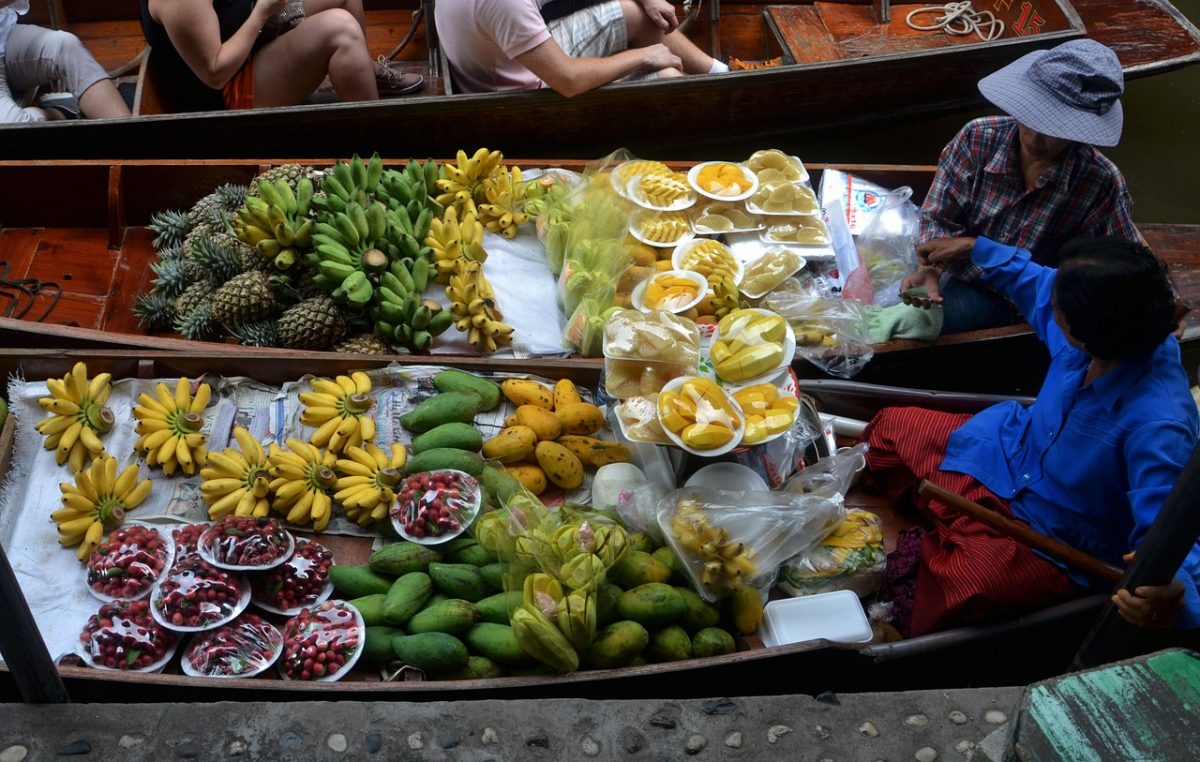 Now, without being masters of mathematics, it's quite clear that to Norwegians, Southeast Asia may as well sound like a bit of a promised land of the incredibly cheap.
And that's not just my imagination: I have recently met a few Norwegian men in the Andaman Coast region of Southern Thailand. They had braved a 1000-odd-km ride from Bangkok to come enjoy the quieter beaches of idyllic islands like Ko Chang Noi. "Why stay in Norway when it's so depressing and cold?"
They proudly said that they usually come to Thailand for a few months every year. In other words, choosing to work in Norway during the summer, these guys prefer to spend the coldest months in their swimming trunks… in Thailand.
Southeast Asia 101: Know Before you go
But again, in a region with 10-odd nations, there's much more to see than "Thailand" (a word that has sadly taken the connotation of an "El Dorado" all across Europe). In this article, I will try to give some first-timer suggestions to spend two weeks visiting some of Southeast Asia's highlights from Bangkok.
You can certainly trust me: I have been based in the region for a decade, am married to a local Malaysian Chinese woman, and have written about the region for some of the world's best travel media.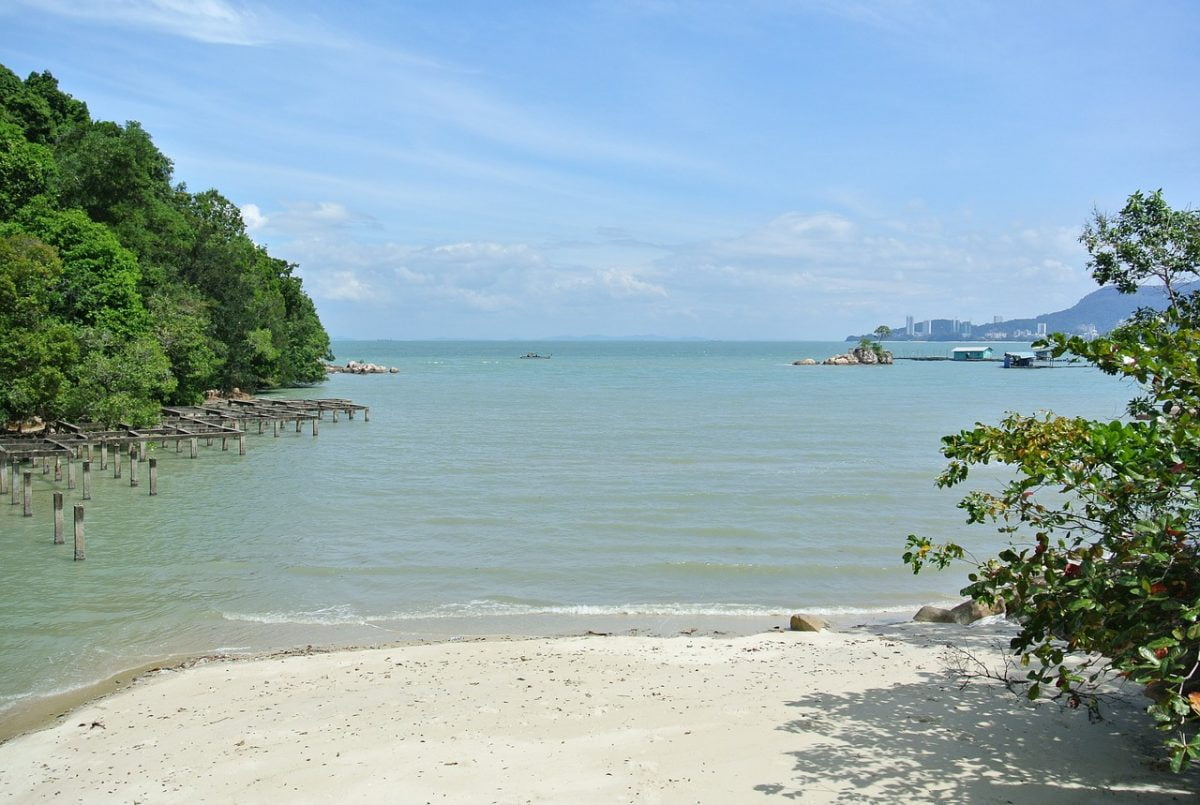 Basic medical advice
I want to give you a quick lowdown to crush some Asia travel myths, especially given that these days, most urban cities in Southeast Asia are much more developed than most European cities.
For example, the island of Penang where I live in Malaysia has become one of Asia's most sought-after medical tourism destinations, thanks to the high quality of its private hospitals.
For this reason, please DON'T LISTEN to the advice of most European doctors, especially those who have never travelled abroad. If they recommend you take anti-malarial tablets to come to Southeast Asia — and especially Thailand — don't listen to them. It's just very outdated information, for the risk is absolutely minimal in 100% of the places that general tourists visit.
You will NOT NEED any vaccination that is not one, like typhoid, that you'd probably want to have anyways. So travel safe, because unless you plan to spend long time in the jungles of some very remote Indonesian islands, you'll be extremely fine.
Food & drink
Yes it's true, it may take a bit of adaptation to the smells and spiciness of most Southeast Asian food – but the cuisine is so zesty and varied that some return to the region just to gorge on more of that delicious food.
Street food vendors — hawkers, in jargon — may look like dirty, but cook the freshest and most authentic food. For squeamish stomachs, every town and city has better mid-range options which, even if more expensive, to a Norwegian will still look like they are free.
Safety in the region
Most of the region is perfectly safe to travel, probably even more than Europe. Thanks to the local beliefs, largely Buddhism or Islam, hurting others is particularly frowned upon, and thus episodes of violence against tourists are extremely rare.
Yes, someone killed two young backpackers on Koh Tao, and at times there is underworld-related crime. But in general, using normal precautions, you will be perfectly fine. Consider also that Southeast Asians still consider white people to be somehow "higher" and more respected than themselves, and that public showing of anger or confrontation is the opposite of their nature.
Keep a low profile, don't raise your voice, be polite, and the good karma will shine upon you.
A two week itinerary
This itinerary mixes a bit of everything, from cities to beaches and nature, and is one of my personal favorites. Please consider that I am not a big party guy, love nature and quiet more than partying, and always try to avoid touristy places.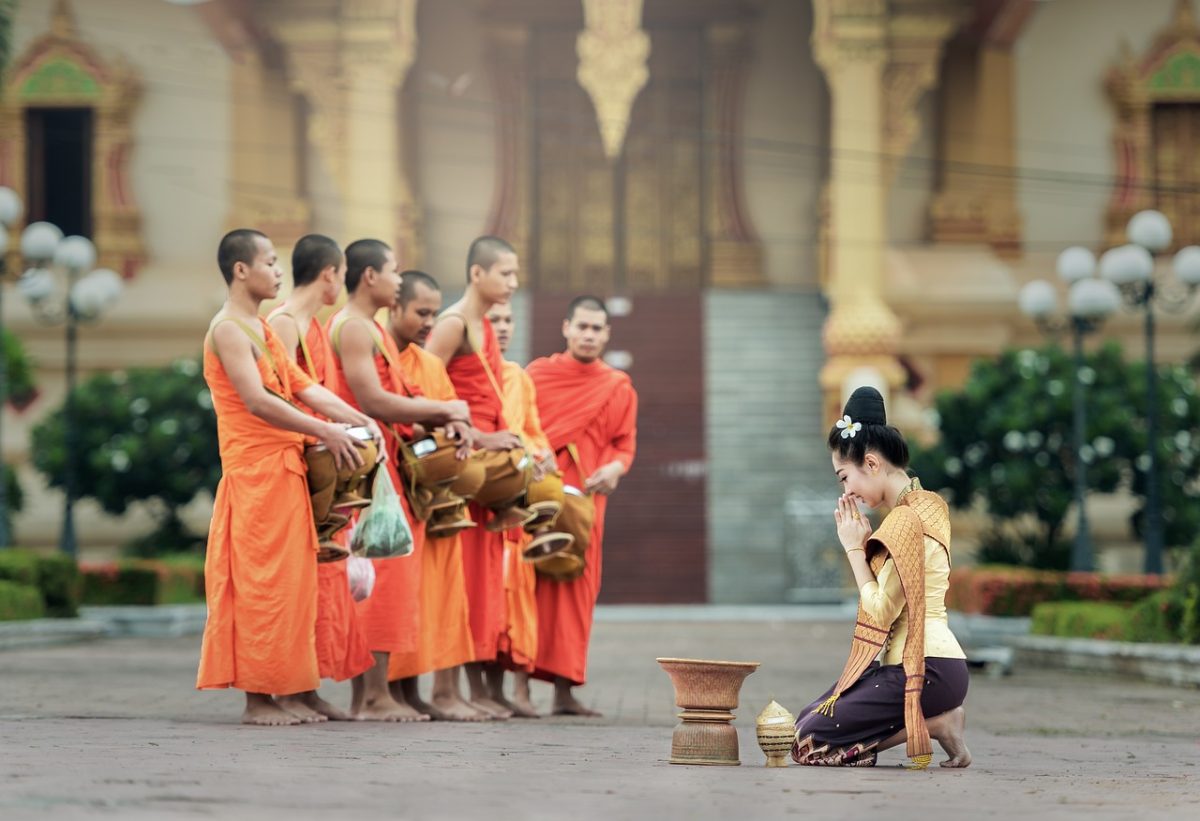 I have of course considered that it's probably your first time to Southeast Asia, and you want to enjoy some beaches, given that back home in Norway it's cold and dark most of the year. In all honesty, two weeks is not a long time to visit the region.
I still tried to think of a multi-country itinerary that covers three nations (Thailand, Cambodia and Malaysia) and can be completed mostly overland — Thailand and Malaysia  have excellent train services.
At last, I tried to include mega-cities, incredible ancient history and colonial architecture, seaside, and accessible jungle. At the end of this loop, you will surely can't wait to return to Southeast Asia.
Bangkok
Recommended time: 2 days. This city has everything, and transformed from a Venice of the East, filled with canals and wooden long-tail boats, to one of the world's most modern cities. Its heart is still the Chao Praya river, which bisects Bangkok horizontally, and can still be navigated by public boats.
It's by far one of the most fun ways to get to know the city, considering ferries are cheaper than the Skytrain (an elevated metro) and the Bangkok MRT, and give you a unique insight into areas of the city that still maintain its original character. The must-see attraction is the Royal Palace.
For the rest, it's all about shopping and glitter: get off at the National Stadium stop, and you'll be in the business district area. There are many brand shopping malls here, such as Central World, and the very interesting (and free) Bangkok Art & Culture Centre, with rotating exhibitions of local and international talent.
For nightlife, the backpacker district of Khao San Road, and the Arab quarter along Sukhumvit, that's also close to one of the city's Red Light districts, Nana Plaza, have great international food and thousands of bars.
Speaking of seedy nightlife, Bangkok certainly has its areas, like Patpong, Soi Cowboy and Nana, but its bad reputation is a thing of the past. Now, the city's fast forwarding into a glittery future, and thrives at its own international pace and energy, which is certainly not for everybody.
Ayutthaya
Recommended time: 1 day. This historic city founded in 1350 is a short train ride from Bangkok's Hualamphong station, and one of Thailand's most important and stunning archaeological finds. You will find the brick stupas and Buddha statues that have mesmerized generations, and you'll be able to ride on elephants, if you are so inclined.
Besides the ruins, the town is charming, with good guesthouses and friendly folks, and a very different taste of Southeast Asia from hectic Bangkok. Truth be told, it's a vibe you'll have to get used to, for the region is mostly made of small towns.
Siem Reap / Angkor Wat
Recommended time: 3 days. Return to Bangkok and fly to Siem Reap in northwestern Cambodia. The village has overgrown into a decadent tourist town, filled with bars and more hotels than one may ever possibly need, all because of the nearby temples of Angkor Wat, the Khmer culture's quintessential earthly remains. It was the set of Tomb Rider, among many other bigger and less trivial things.
It is touristy, but for a good reason, for it's uniquely beautiful. You may leave the town with a sour taste in your mouth, but standing before the Bayon's multi-faced turrets, or seeing the sunrise above Angkor Thom, are the stuff you see in any world travel bucket list.
Koh Lanta
Recommended time: 2 days. If there's one island that's both touristy and charming, is Koh Lanta in southern Thailand. It may particularly appeal to Norwegians and Scandinavians because it's the haven of many former Swedish backpackers who found it, loved it, and then turned its western coast into an interminable row of full-fledged resorts, yet with that mellow adventurous character.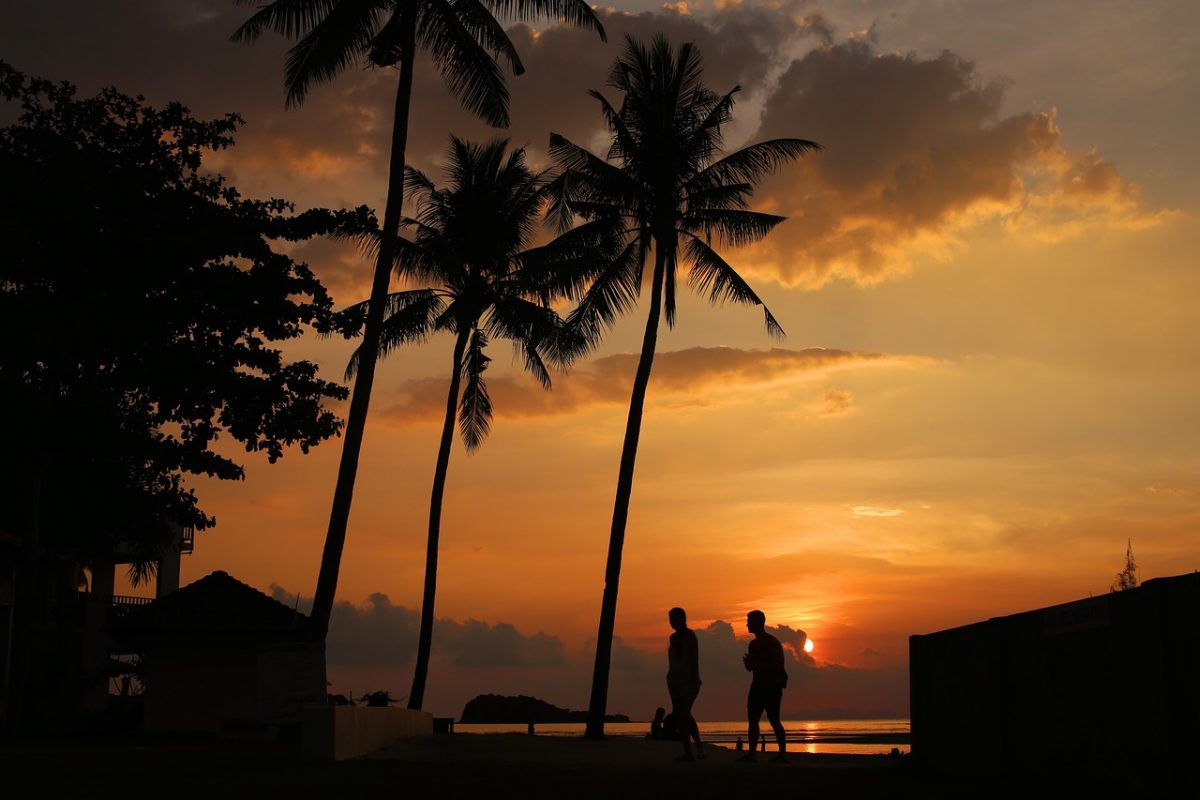 Like it or not, for first timers, Lanta is the best of both worlds. Long Beach is wide and beautiful, and backed by a strong nightlife in the lanes running between the sea and the main road inland.
On the opposite coast, Lanta Old Town reminds of the region's Sino-Portuguese past, with a strong Chinese character, and long wooden homes in pure Malaysian style that extend their verandas over the waves. To get to Lanta, you can either fly from Bangkok to Trang, or take an overnight train, and from here catch a minivan that will directly take you over the bridge connecting Lanta to the mainland.
Penang
Recommended time: 2 days. I am biased when talking about Penang, but if I chose this island as my home, there must be some good reasons. Penang looks more like a city than a tropical island: its main centre, George Town, is a UNESCO World Heritage Site and one of the best preserved examples of colonial architecture in the whole of Asia.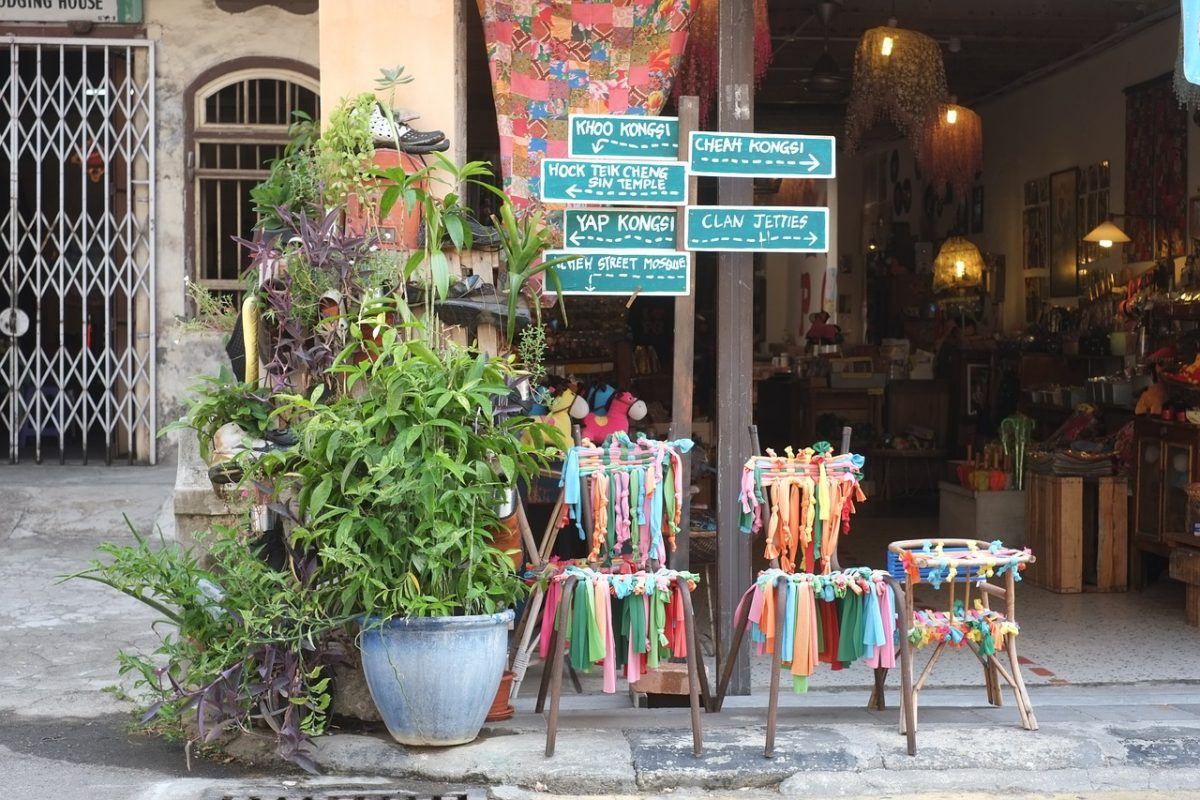 Let's not forget that Penang is famous worldwide for its food, and was voted by Lonely Planet as the best destination for foodies in 2014. But the best part is, in the past 10 years since inscription, the crumbling shop houses have transformed into attractive industrial chic cafe's, restaurants and boutique hotels, which now attract more than a fair amount of tourists.
And there's so much more than George Town in Penang: great hiking on the central hill, extensive Botanical Gardens, the tourist beaches at Batu Ferringhi, and much more. Culture, however, is what people should come to Penang for.
With a multi-ethnic population of Malays, Chinese and Indians, there are more unique festivals and celebrations that you would expect from a place of this size.
Kota Bharu and the Perenthian Islands
Recommended time: 3 days. Hop on a night bus from Penang and cross Malaysia's northern side to the east coast, making a quick stop in Kota Bharu. This predominantly Islamic town not only is the getaway to some beautiful islands, but a food paradise, and sits next to some interesting Thai-Malay temples strewn around the countryside near Tumpat.
Get on a tour and visit before hopping to the Perhentians, once an idyllic couple of islands, and now a tourist mecca. They are still beautiful, but of course, have suffered the toll of mass visitors. In any case, the Perhentians are some of the most beautiful and accessible islands in mainland Southeast Asia, a good place to get a scuba diving certification, and well worth a visit.
Kuala Lumpur
Recommended time: 1 day. If you have to return to Bangkok by plane, you may as well want to do it from Kuala Lumpur, Malaysia's capital and main transport hub, and catch your connection here.
You can spend a day in the city browsing around the central area called Golden Triangle, where you can visit the Petronas Twin Towers, the city's prime symbol, and once the tallest buildings in the world. Petaling Street, also known as China Town, is where you'll find most budget accommodation, hostels and bars. It's the best place to base yourself, as it's also in walking distance to Bukit Bintang, a famous hawker food and nightlife district.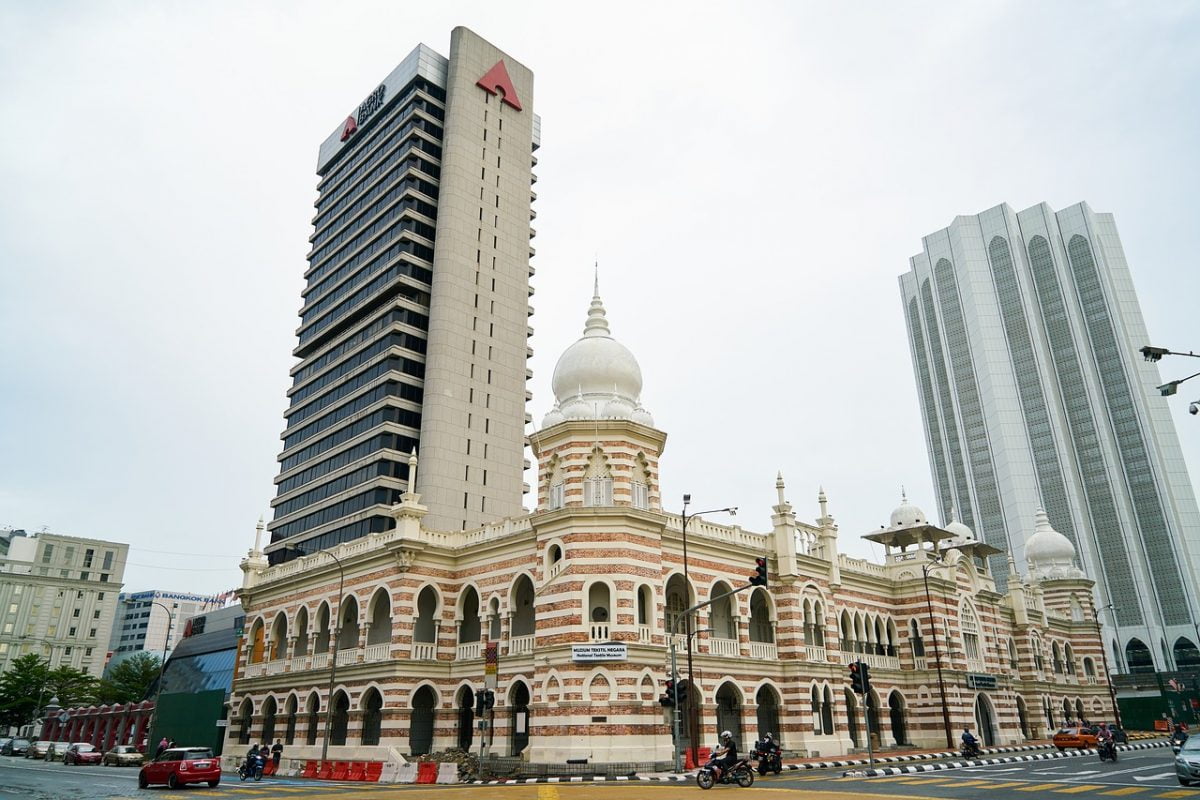 With time on your hands, catch a local train from KL Sentral to the Batu Caves, the city's most important Hindu shrine, and explore the mighty limestone formations on top of a long staircase behind a gigantic golden statue of Lord Murugan.
Now, you are ready to catch your return flight to Bangkok, and connect to Norway. Just make sure you will return when it will not be too cold, or you may have a very big reversed culture shock.
Final thoughts
Southeast Asia really has become a winter getaway for many Europeans, so don't expect to find yourself alone, and try to balance time with your nationals with time spent trying to understand the people and places you are visiting.
The above itinerary is manageable in two weeks, giving or taking a couple of days for transportation delays, so be prepared to cut something out. You may want to consider flying over trains, as the region definitely has some of the cheapest flights, even coming directly from Europe.
Companies like AirAsia, Nook Air and Thai Smile connect most of the important tourist spots, and even if air travel takes away the romance of scooting around the region, it can be effective to save a lot of time.
As a last word, remember that Southeast Asia, albeit small, is an incredibly diverse part of the world, and that in these two weeks, you have barely scratched the surface — but I hope that these suggestions have injected some tropical wanderlust into your cold northern blood, and you'll be back to explore the beauty of Southeast Asia more and more.