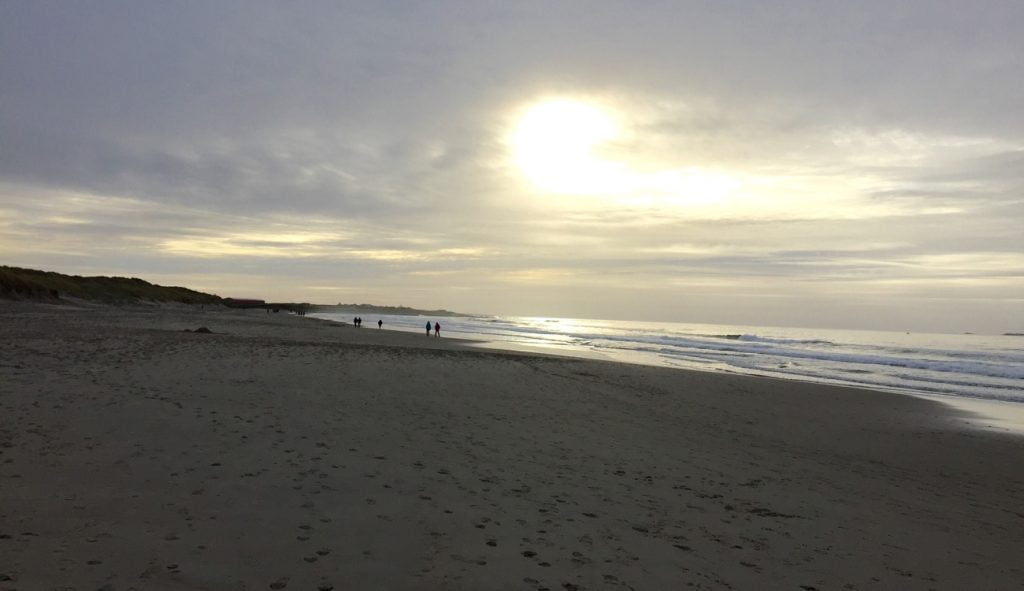 Beautiful, sandy beaches are within easy reach of Stavanger.
When most people think of Norway they picture vast fjords and open water inlets, but just to the south of Stavanger there are some beautiful flat sandy beaches.
They do, however, have some connection to Norway's iconic fjord landscapes.
These flat open expanses of land to which these beaches lay, where in fact a result of the melting glaciers trying to find their way to the sea and by any means possible – this is how this flat open land and beaches came to be.
On the drive from Stavanger to Hellestø you will notice the massive rock boulders that have been left behind by nature and from the glacial movements of the past.
Ideal place for walking
I really enjoy being outdoors and walking / hiking in general and Norway is the ideal place for these types of activities.
Having arrived in Stavanger on the 20th October, it was on my second weekend here that I decided it was time to indulge in the traditional Sunday afternoon stroll.
And so off I set with a friend, to both; Hellestø strand and the coastal walk at Båtmannsvika – around 10 kilometres south west of Stavanger.
The weather was a little overcast, but calm and with no noticeable breeze. Because the walk is flat, it really is quite a gentle scenic route.
Hellestø strand is a popular place for surfers and windsurfers alike, this provides the beach with an active, thriving atmosphere.
Upon first entering the beach, after a short one minute walk from the car park at Hellestø, you are greeted by the long stretch of golden sands and in the sea a few Kilometres out, the Lighthouse on Feistein Island is also visible.
Stavanger beaches
After Hellestø Strand, you then meander your way through the sand dunes. On this section of the walk you are given views of the old shipwrecks and most of them fairly close to shore.
A friend tells me this part of the coastline was and is particularly dangerous, its shallow rock beds proving treacherous to many ships that have sailed these waters.
You can continue onward and out to the next beach – Borestrada, but we choose to rest a little at Tangartsø harbour and then head back the way we came.
This is a pleasant, gentle walk and one that is perfect for the traditional Sunday afternoon stroll and so it comes highly recommended. Next time I will tackle Borestrada and beyond!