So far I've introduced you to Datarock, Erlend Øye and Sondre Lerche, all three of which I've had some great feedback on. Long overdue it might be, but it's now time for the next in my Discovering Norwegian Music series. And this bunch of kids are real gems. Introducing… Team Me.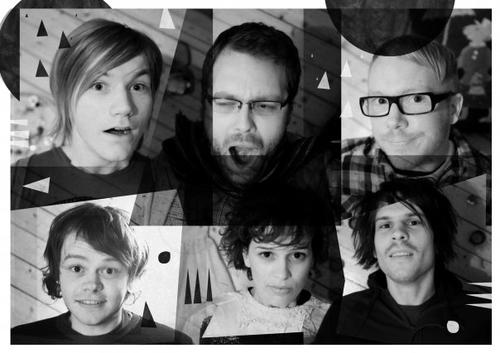 The first time I heard them I instantly thought of the Polyphonic Spree, followed by Patrick Wolf and Sufjan Stevens, and hell, I'll say it, even a little drop of The Magic Numbers – I can hear my friend Graham squealing from here. Calm down, Graham! Their melodic childlike sound is developing fast through live performances demonstrating a maturity beyond their years.
The "me" in Team Me is Marius Drogsås Hagen, the Erlend Øye-esque driver behind the band's music thanks to his success in a music show organised by the national broadcaster NRK (think more Orange Unsigned than Pop Idol). The band he hastily threw together for the finals from rural Eastern Norway is growing in recognition across the country. Unlike their elder relatives mentioned above, Team Me are yet to break out of Norway, although they have supported the Wombats and are just about to embark on their first headline tour of the UK. Go and see them!
Here they are performing Weathervanes and Chemicals on Norwegian breakfast TV show God Morgen Norge:
Behold, a Patrick Wolf cover!
And another of their own, Show Me:
But wait, I'm not finished yet! Good as it is, there's more to Team Me than the music. There's also… music video games! To promote their single Weathervanes and Chemicals, Team Me released a simple yet addictive platform game entitled Get Home. The aim, unsurprisingly enough, is to get home before the end of the song!
According to their website, there is a game for iOS (the Apple operating system for iPad and iPhone) in development to accompany the debut album To The Treetops. This makes a nerd like me very happy! You can find out more by visiting teammegame.com. To play the old game, visit teamme.no.
Team Me have a brief tour of the UK scheduled in the first week of May, followed by many dates throughout Norway. They are also appearing at Roskilde, Latitude and Summer Sundae. Check out their tour dates here.
Enjoy 🙂