An important step towards integrating in Norway is understanding and participating in neighbourhood volunteer days.
If I were challenged to describe Norwegian culture and society in a few words dugnad would definitely be one of the words thrown in to the mix.
Dugnad is one of those concept type words. You know the ones that cannot be defined by a few sentences on paper because they embody so much more than that. They are words with cultural resonance that represent a way of life or an expectation, which is not easy to translate.
What is a dugnad I hear you say? Well it is what I can best describe as a type of community volunteer day where people get together and fix, clean, paint or tidy things up. It is usually based outdoors involving some sort of manual labour.
If you live in Norway and live in a flat or house with communal areas I am pretty certain you will have already heard this term or even participated.
Changing of the seasons
Dugnads happen around the change of seasons – in autumn to prepare for winter and in spring to prepare for summer (and for the 17 May celebrations).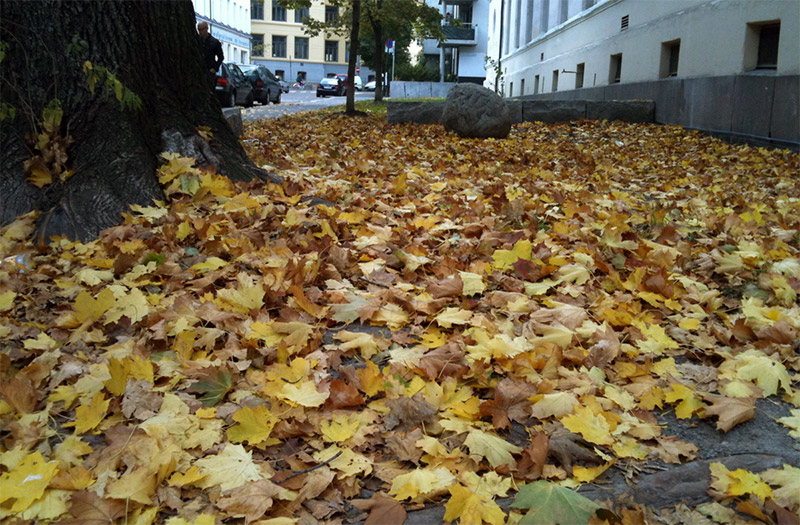 They are arranged in neighbourhoods, blocks of flats, at summer homes, marinas, mountain cabins even at schools and places of work. The dugnad knows no bounds! It can be summed up as a time of coming together and contributing to the community that you are a part of. Most of us belong to several communities or groups so it is possible that your presence is required at multiple dugnads per year.
I live in a group of apartments with shared gardens and a car park and twice a year there is a dugnad. Everyone shows up and helps out with a few of the tasks that the Board of the complex has decided need to be done this time round like trimming bushes, weeding or gathering leaves. Once I even painted the tool shed. I took such pride in those mustard yellow walls.
I learnt about the dugnad quite early on in my Norwegian indoctrination. It was during my Norwegian language course in the beloved "På Vei" text book. The story was about a family who were new to Norway. They had recently moved to a block of flats and were invited to come along to the dugnad.
The moral of the story was that dugnads are important and everyone participates. This, I can tell you, is true to the experience I have had so far.
The Norwegian community contract
In Aftenposten this weekend, I read an article by Hadia Tajik (the deputy leader of the Norwegian Labour Party) about the hot topic of immigration to Norway and she sums up the "Norwegian community contract" as: first do your duty then claim your rights, in that order. The dugnad embodies the first part: duty.
For those of you that are reading this and thinking – you have got to be kidding me – I assure you the dugnad is no joke. There really is no escaping so my advice is to embrace the dugnad.
If you are not a fan of manual labour there just might be another incentive to join in as typically the activity culminates in a barbecue or some sort of refreshments: hot dogs and waffles and coffee or occasionally the odd beer or two.
Photo credit: UGA College of Ag & Environmental Sciences