Are you fascinated by Viking culture and curious to find out more about your potential Scandinavian heritage? A DNA ancestry test can help you unlock the secrets of your genetic past.
Learning more about your own ancestry has become a very popular hobby in recent years. The emergence of at-home DNA ancestry tests has added a new dimension to researching your family tree.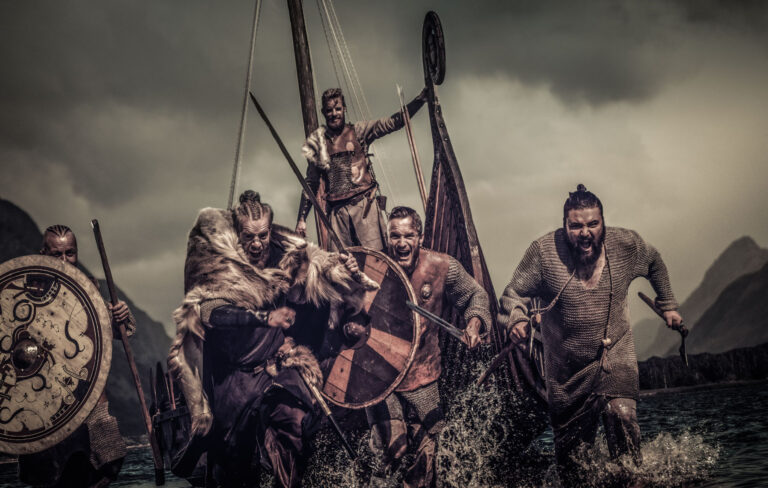 We know a huge proportion of our readers here at Life in Norway are Americans who have a strong interest in all things Scandinavian. In fact, the phrase "I have Viking DNA" is a common opener to emails that we receive!
Proving your Scandinavian DNA
Of course, there is no such thing as Viking DNA, for Viking was a job description and not a race nor nationality.
But proving your Scandianvian ancestry is something that many people seem keen to do. With the new at-home ancestry test kit from Living DNA, it's now easier than ever to get the answers you've been looking for.
Order a Living DNA Test: US Residents – UK Residents – International
If you're an American with an interest in Viking culture and potential Scandinavian heritage, a DNA test might be just the thing to satisfy your curiosity and learn more about your ancestry.
Not only can DNA testing confirm whether you have Scandinavian roots, but it can also provide detailed information about the wider geographic origins of your family.
With a simple cheek swab or saliva sample, you can unlock a wealth of genetic information that can help you better understand your own identity.
For those interested in Viking culture, a Living DNA ancestry test can be a fascinating way to learn more about the historical figures and events that shaped the Scandinavian region.
Testing also reveals valuable health information
DNA testing can also provide important insights into your health and potential genetic predispositions. Living DNA test services report on genetic variants that can impact the way your body metabolizes vitamins and minerals, and help you optimise what you eat.
Order a Living DNA Test: US Residents – UK Residents – International
In short, a modern DNA test can help you understand your past and make informed decisions about your future diet and healthcare.
Whether you're a history buff, a genealogy enthusiast, or simply curious about your own family history, a Living DNA ancestry test can be a fascinating and informative way to explore your heritage.
There's never been a better time to take the plunge and unlock the secrets of your genetic past.
Read more: The History of the Viking Age
So why not order a DNA test today and start exploring your Scandinavian heritage? Who knows, you might just uncover some fascinating new information about your family history and the cultural legacy of the Vikings.
Disclaimer: Life in Norway is an affiliate of Living DNA. We receive a small commission on sales made via our links, which go towards the running costs of this website. There is no additional cost to you.