To round off a lovely week in Trondheim for Steve & Georgia, the four of us took to the high seas for the day!
There's two options for boat trips from outside the Ravnkloa fish market. One tour takes you all around the Nidelva river, the canals of the harbour and out to Munkholmen, while one is just a return ferry to the island. Because of time and money (it's been a very expensive week!) we chose the shorter trip out to Munkholmen.
Tickets were NOK 80 for the return trip, payable on the boat.
A quick journey over
The boat itself was an old passenger ferry, almost exactly like a floating bus. The one-mile trip out into the Trondheimsfjord took just 10 minutes. It was weird seeing Trondheim from a brand new angle, especially with the large German cruise ship in port.
On the boat with us were a mixture of locals and tourists from the cruise ship.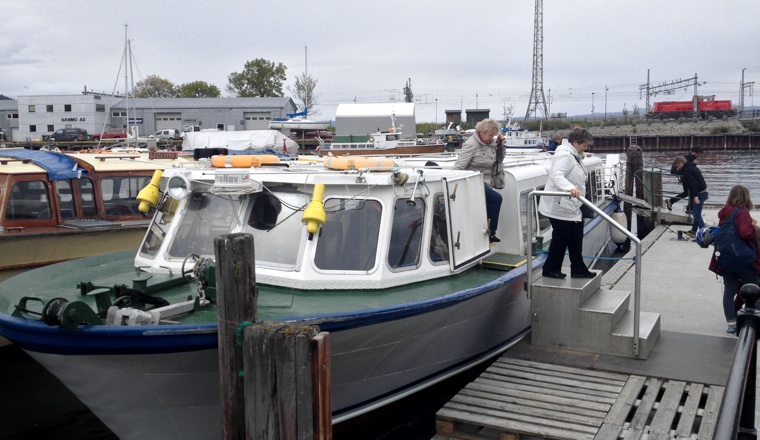 Munkholmen – The Monk's Island – has a fascinating history considering its tiny size of 13,000 m2. In the Viking era it was used as an execution site, before becoming Norway's first monastery and home to Benedictine monks.
In the 17th century, a new fort was built and Munkholmen became a prison. Finally, Nazi Germany used the island as an artillery in the Second World War occupation of Norway.
Today, the island is a popular summer destination for locals and a quirky venue for conferences and training events. Quite the change!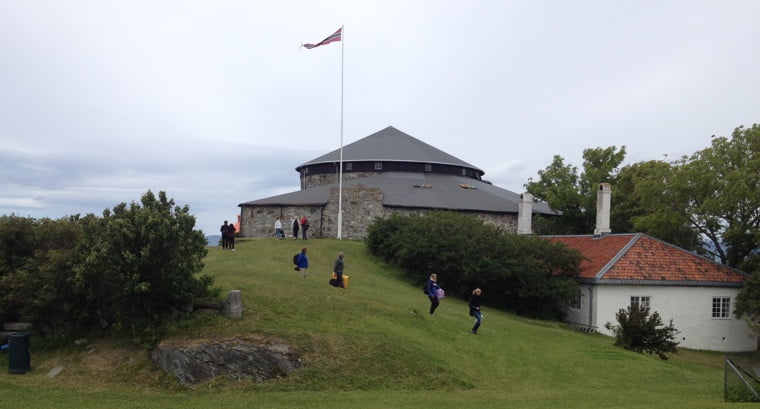 We were free to wander around the island, checking out its beaches, views across the city and the Trondheimsfjord and just enjoying the atmosphere. As it was a bit blowy, we were drawn inside the various buildings.
First up, the gallery with a great selection of hand-made gifts, better than anywhere in Trondheim! We then spent some time in the charming restaurant for a bite to eat and a coffee.
Guided tours are available in Norwegian and English but we chose to relax, do our own thing, then return back to town.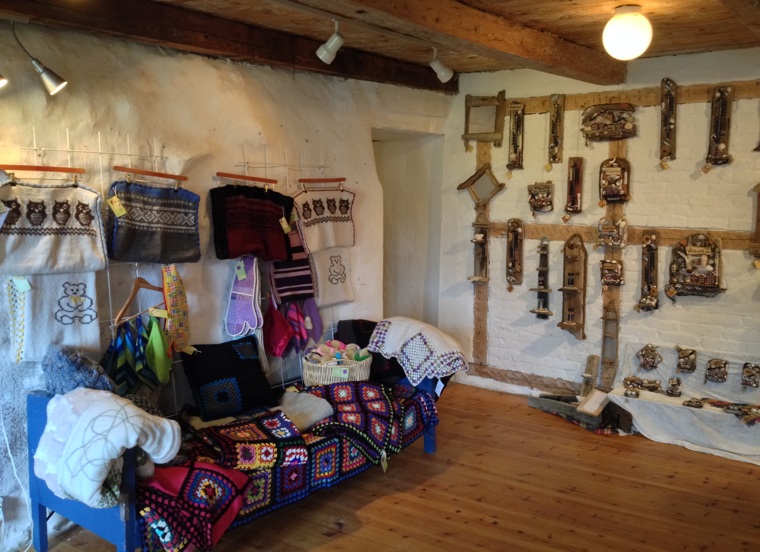 The boats run just once an hour throughout the summer so it's a good idea to note down the times, as if you miss one there isn't a lot to keep you occupied until the next one. Having said that, if it's a sunny day Munkholmen is a lovely place to spend a few hours sunbathing, reading a book or just relaxing.