Thanks to a hat-tip from Visit Trondheim, I spent some time on Friday morning watching the Adventure of the Seas cruise ship arrive at Trondheim Port. I didn't expect much other than seeing a new part of town, but it was a fun morning!
When I arrived, several people were already there, some walking their dogs, some taking photographs, and some, like me, just hanging around. There was also a curious group of smartly-dressed Norwegians.
They turned out to be the Trondhjemske Gevorbne Musketeer Corps, there to greet the ship with a cannon-fire salute. Ever heard one? BOOM! It's loud, the kind of loud that you can feel, and the kind of loud that made the poor dog bark incessantly for ages afterwards…
The passengers on the Adventure of the Seas seemed to enjoy it, with various whoops, cheers and cries of "Hello, Norway!" coming from the deck. The ship itself is massive. I have no idea how many people were on board, although according to Wikipedia its passenger capacity is 3,114 with a further 1,180 crew. It astounds me how vessels of this size can float!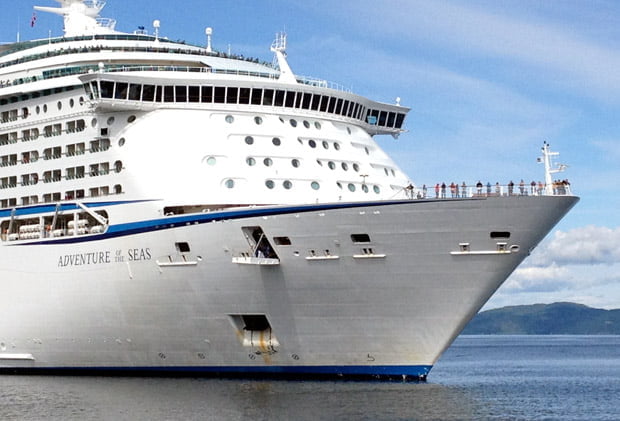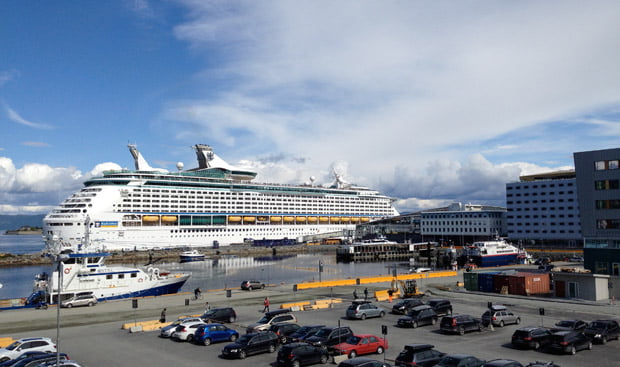 By the way, the Queen Mary 2 pays Trondheim a visit this coming Friday.