Explore a very different part of Norway. Remote, cold, multilingual, and farther east than Helsinki: Welcome to Kirkenes.
When the opportunity arose to visit an Arctic iron ore mine for one of my freelance writing clients, I jumped at the chance. Whenever I travel in Norway, I love to try and get under the skin of a place and figure out what it's like to live somewhere, so I made the journey a few days early and spent the weekend in the city.
Where is Kirkenes?
Kirkenes is in eastern Finnmark, a part of Norway that even most Norwegians know very little about. It's around 500km north of the Arctic circle and is just a few miles away from the Russian border. It's further east than all of Sweden and almost all of Finland, and as far east as Istanbul. I know that's a real head-scratcher, but check a map, it's true!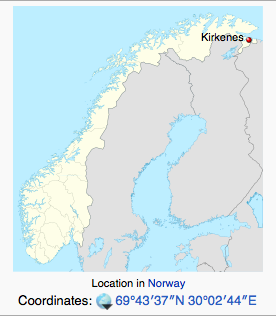 Its proximity to Russia gives the town a truly unique culture. I heard just as much Russian spoken in shops and on the streets as I did Norwegian. During my first day I barely heard the Norwegian language at all.
Many Russian citizens live and work locally, but even more travel across the border on weekends to visit relatives or to buy products that are hard to get in Russia.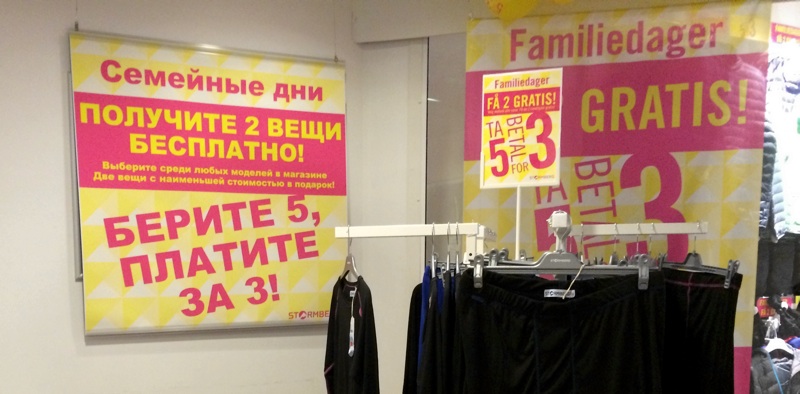 Right now the sun rises for two hours and the days can be described as "light" from around 9am to midday. Having the sun so low on the horizon for so much of the day leads to some truly spectacular sunrises and sunsets.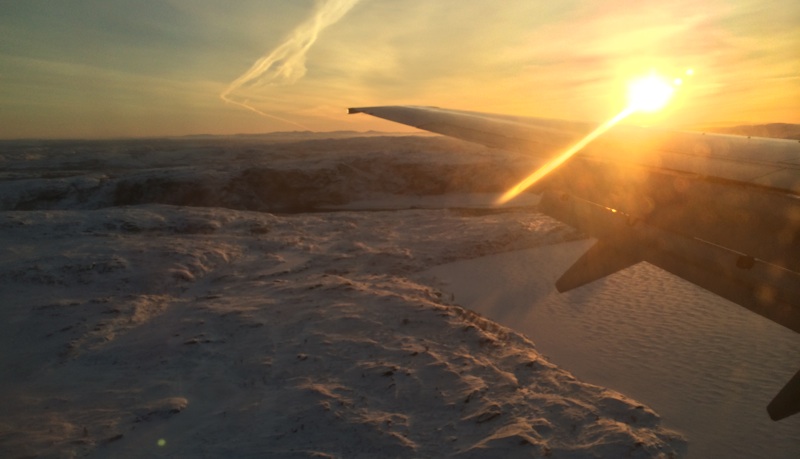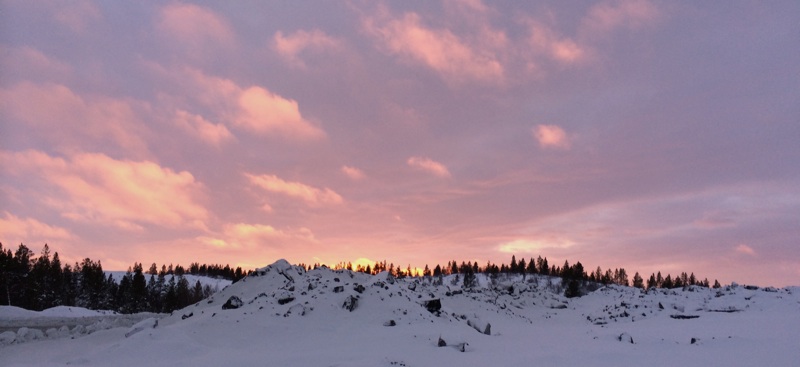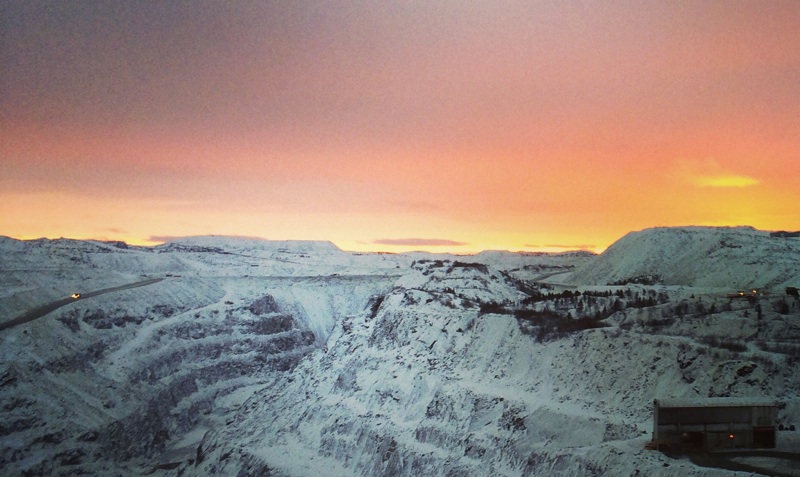 In just a few more days, the sun sets for the final time this year. It won't be seen again in Kirkenes until mid-January. I suppose that's just something you get used to.
The town is most famous amongst visitors for being the end of the line of the famous Hurtigruten coastal voyage. The ships dump a steady stream of tourists into the town on a daily basis, and from what I saw, most have absolutely no idea where to go or what to do next!
A devastating history
You can't miss the impact of World War II in Kirkenes. The town was devastated by the scorched earth Nazi campaign at the end of the war, along with much of Finnmark. The story is long and complex, but it's one of the reasons that relations with Russia remain reasonably good in this part of the world. If you're interested in finding out more, check out this interview with Vincent Hunt, author of Fire and Ice.
The Border Museum offers visitors a glimpse into these troubled times. The centrepiece is a Russian fighter plane that was pulled from a nearby lake and restored by the Russian army.
Be warned – the museum is a short uphill walk from the town centre, but that short walk feels a lot longer in -14C weather! Back in the city there is a bomb shelter (open by arrangement) and a number of statues dedicated to wartime.
Living in Kirkenes
There's no doubt who's boss in Kirkenes. Mother Nature. It might seem an inhospitable place, but a lot of people I talked to live here and love it.
Reasons varied, but the themes were clear. The great outdoors dominates life in the city, from the shipping industry and visiting Hurtigruten to the sporting opportunities of hiking, skiing, fishing, sailing and more. The weather and light conditions take some getting used to (and not just in the winter – permanent daylight in the summer presents its own set of problems!) but to local people it's just normal life.
The journalist in me started asking questions: what on earth do people do here?
Kirkenes is an industrial town, home to shipping and mining companies that employ a big chunk of the local workforce. As a regional centre, various public administration jobs are available, and of course the service industry driven largely by Hurtigruten.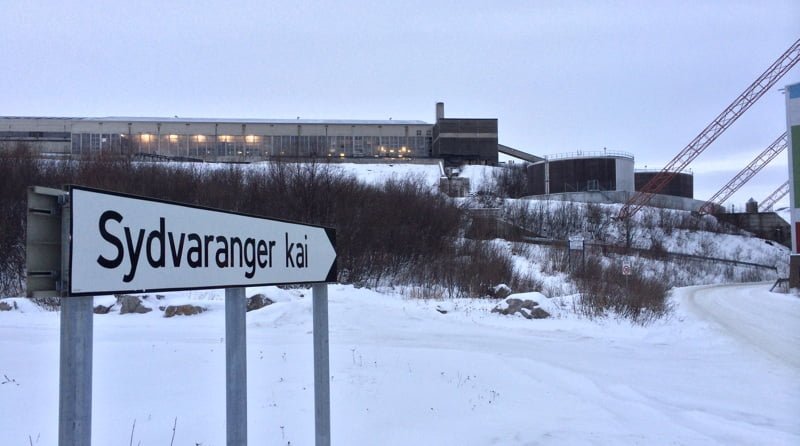 During my stay I ate in three decent restaurants: the hotel, the Ritz pizzeria (despite a rough looking exterior, the interior was plush and welcoming, and the pizza delicious!) and the Surf n Turf restaurant. Eating out in Kirkenes isn't cheap, but several good options are available.
There's a surprising number of shops including several supermarkets, Cubus, Dressman, G-Sport, Kitch'n, a Bohus home superstore and even two car dealerships. Despite the small population, this is still a regional hub.
The region even has its own English language news service. The Independent Barents Observer, which reports in English and Russian, and I often include some of their articles in the Norway Weekly newsletter.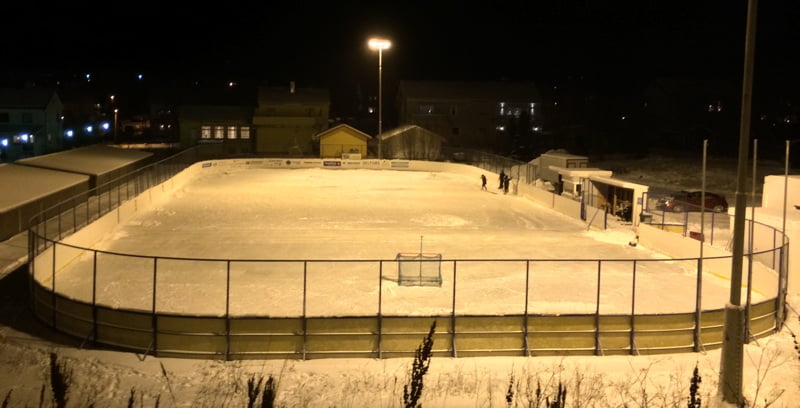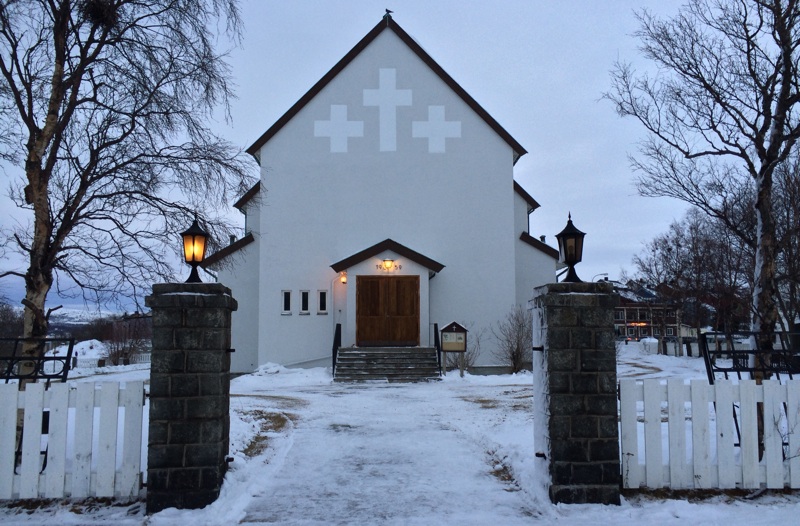 While exploring the town, I called in at Narvesen several times as it was the easiest and cheapest place to grab a coffee and warm up. I was surprised to see so many people in there gambling. At one point there was a queue of four people in front of me, each one of them buying scratch cards or other lottery games. Four other people were crowded around the gaming machines in the corner.
People have told me in the past that gambling has been a problem in the north of Norway. I have no way of knowing whether gambling is just a fun pastime or a dangerous addiction here, but either way it's obviously popular.
Could I live in the harsh environment of Finnmark?
Perhaps for a few months, yes, but any longer would take some real adjustment. On the flip side, growing up here as a child must be fantastic. Several times I passed groups of small kids having a blast in the snow – and of course, they're already super capable on skis!
I won't recommend Kirkenes as a place to visit exclusively, but if you're on a tour of Finnmark or joining/leaving Hurtigruten, it's well worth spending an extra day or so exploring the area.