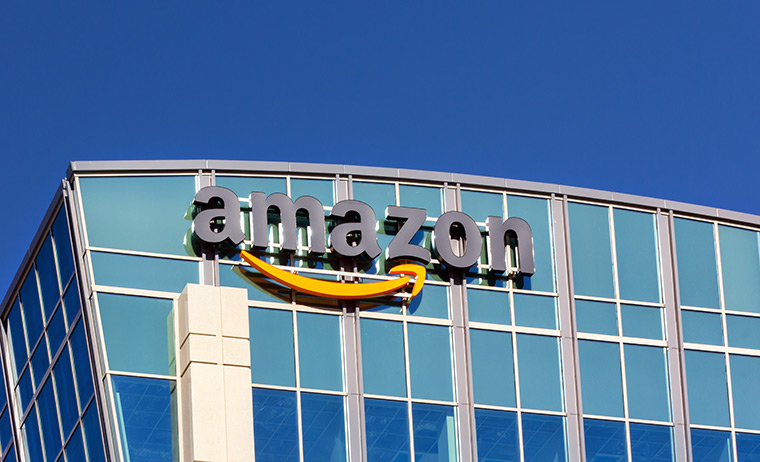 There is no country-specific Amazon store in Norway, so what are your options for buying goods from the world's biggest online retailer?
"Oh that looks good. I'll go and order that now on my phone. It'll be here tomorrow morning".
Sometimes it's hard to believe that your retired mother can make better use of technology than you! But lacking the next-day delivery benefits of Amazon Prime is just one of the many things you get used to when living in Norway.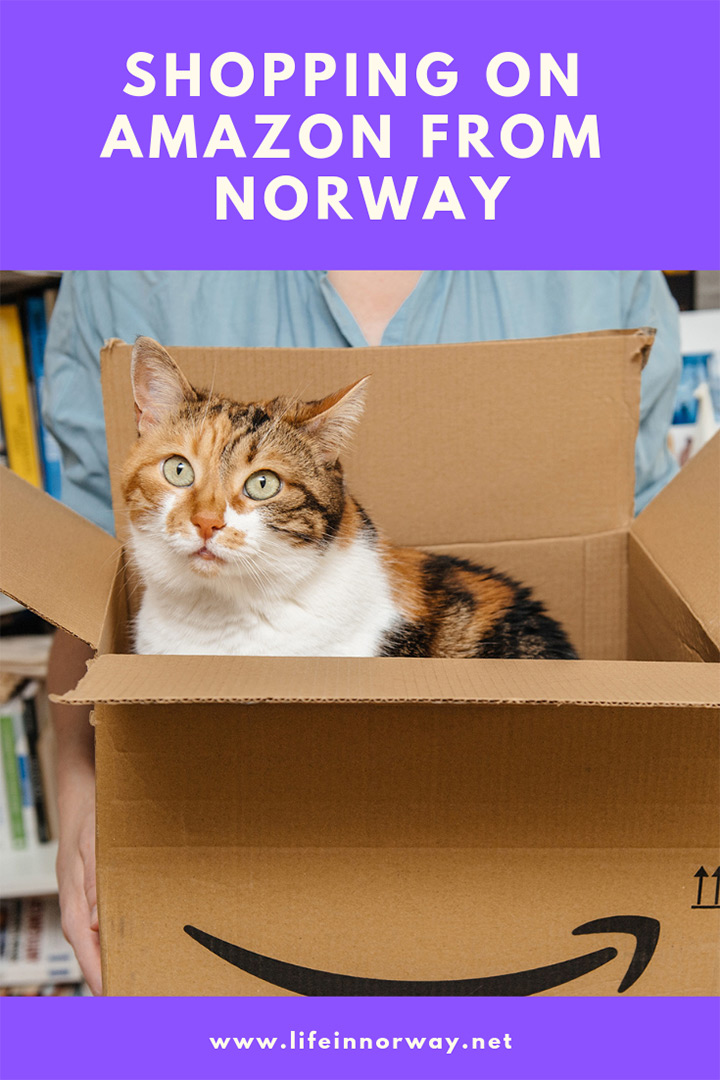 A global behemoth
It's hard to imagine a world without Amazon but the company isn't even 25 years old. Founder Jeff Bezos remembers the very first book he sold from his garage when Amazon was a mere online bookstore. It was called Fluid Concepts & Creative Analogies: Computer Models of the Fundamental Mechanisms of Thought.
Fast-forward to today and Amazon is one of the most famous companies in the world. Not only have they expanded beyond books into almost all aspects of e-commerce, the company is also one of the world's biggest suppliers of cloud-based IT infrastructure.
Along with the flagship Amazon.com store, the company runs country-specific stores for Australia, Brazil, Canada, China, France, Germany, India, Italy, Japan, Mexico, Netherlands, Spain, Turkey, and the United Kingdom.
You'll note that Norway isn't on that list. Neither are our Nordic neighbours Denmark, Sweden, Iceland or Finland. However, that doesn't mean that Norwegians can't shop on Amazon! I receive packages around once a month, plus I buy most of my eBooks from the platform, too.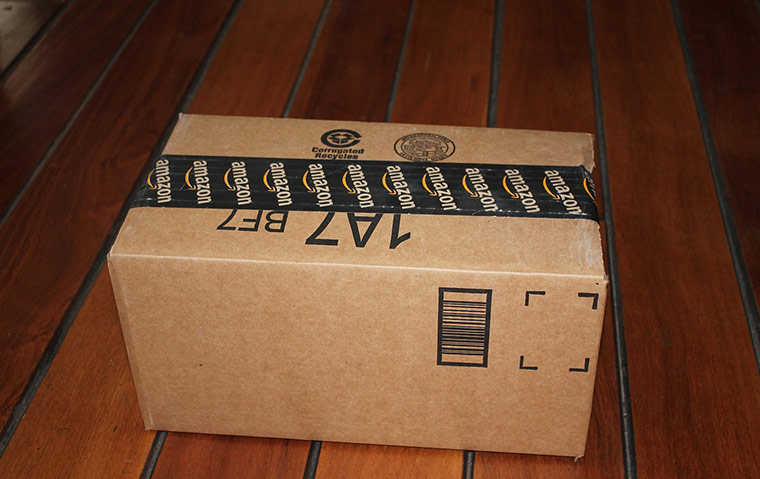 Let's take a look at how residents of Norway can use Amazon for their online shopping needs.
The problem with online shopping in Norway
When moving to Norway from the UK or USA, online shopping here can seem like a throwback to ten or twenty years ago. The reasons boil down to the fact that Norway is a very large country with a small population.
Read more: The pros and cons of living in Norway
This creates a major headache for any logistics provider, and even with the increased competition of late deliveries tend to take at least 2-3 days and come at an eye-wateringly high cost. More often than not, items are delivered not to your door but to a 'collection point', which may or may not be within walking distance of your home.
Things get even worse when ordering products from abroad. At the time of writing any product priced over NOK 350 is subject to MVA (the Norwegian VAT) and processing fee, if the item is stopped by customs. Frustratingly, the NOK 350 limit includes delivery charges.
Some goods above this limit get through, of course, but it's always a bit of a lottery. Exceptions to this rule include physical books, as they are MVA-exempt within Norway.
To make matters worse, the current coalition government is considering lowering this limit even further in a bid to boost the competitiveness of retailers within Norway. The problem is that the selection of goods available from Norwegian online stores is extremely poor, so in many cases people have no option but to buy from abroad.
Step forward Amazon.
Buying goods from Amazon.co.uk
There's little doubt that the Amazon UK store is the most popular option for online shoppers living in Norway.
Although the German store is also close by, almost everyone in Norway feels comfortable using English online. The UK store also has one of the biggest selections of goods of any of the country-specific stores, and delivery tends to cost less and be significantly quicker than from the US store.
However, the problem of import duty described above mean that your parcel could be subject to additional fees and delays courtesy of Norwegian customs.
Because of their tax-exempt status in Norway, physical books are some of the best bargains to be had from Amazon.co.uk. If you are ordering more than one, delivery charges become quite reasonable compared with Norwegian bookstores.
How to buy Kindle books in Norway
When it comes to digital goods including Kindle ebooks, global licensing rules come into play. Generally, this means that if you reside in Norway you cannot buy digital media from the UK store. Licenses from the UK store cover UK residents only.
Residents of Norway – and countless other countries around the world – are therefore supposed to buy Kindle books from the Amazon.com Kindle store, even if they ordered their Kindle device from the UK!
This often trips up Norwegians who buy a device on a shopping trip to London and naturally head to the Kindle store on Amazon.co.uk. There have been stories in the Norwegian media of people having their accounts deleted by Amazon for using the wrong store.
There is an advantage of buying Kindle books from the global store as the selection tends to be greater than in any country-specific store. However, the Kindle Unlimited program is only available to people in certain countries, excluding Norway.
Shopping on Amazon.com
As the biggest Amazon site in the world, many people naturally and up on Amazon.com when searching for goods. For one thing, many online links point to the main store. There are benefits including a greater selection and (in many cases) cheaper prices, however, there are many downsides too.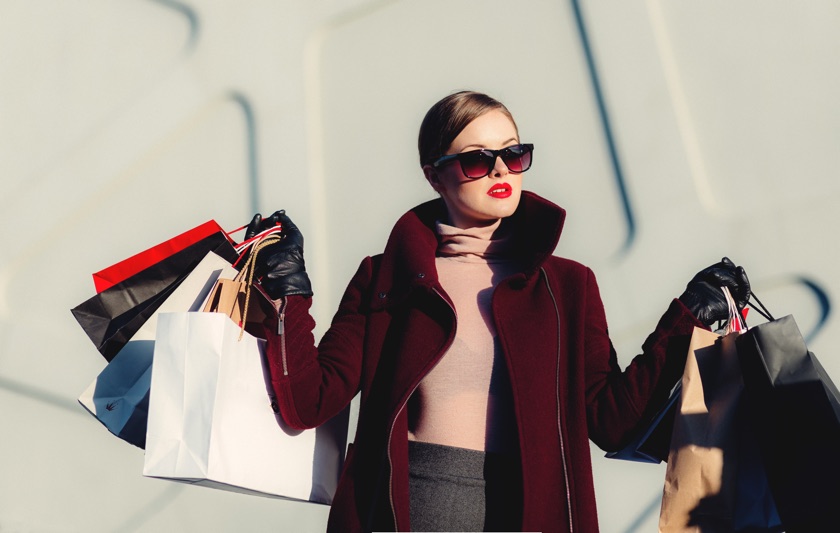 Goods imported from outside Norway are liable for extensive customs duty and lengthy delivery times. This often causes frustration and the added fees can make the total cost more expensive than shopping from the UK store or an alternative retailer in Norway. Delivery times from the USA can be several weeks, even without a customs check.
Many smaller, low-cost items don't get stopped, but anything in a large box or carrying a large price tag is highly likely to be stopped by Norwegian customs.
What to do when an item "can't be shipped" to Norway
While Amazon has an official policy of shipping its products to Norway, things get more complex when you consider their Fulfilment by Amazon program. Many items people buy from Amazon are not actually sold by Amazon, but by third-parties who pay Amazon to sell and deliver goods on their behalf.
These third-party sellers choose the countries they will and won't ship to, and Norway is often included on the latter list. In these circumstances there are a number of options open to you.
Firstly, check the other country-specific stores close to Norway (UK and Germany) and the international Amazon.com store for alternative availability.
Secondly, you can choose to use a forwarding service from the UK, whereby they receive the parcel from Amazon in the UK and send it on to you in Norway. This generally costs at least GBP £15 per package, so this only makes sense for expensive items. We have never used such a service, so if you have, let us know how it went for you.
Your third option is to shop on alternative marketplaces, or even seek out the item in Norway!
Alternatives to Amazon in Norway
There is no one store that comes close to doing what Amazon does within Norway. Known universally as Norway's online marketplace, Finn.no is most people's first thought, although the shopping portion of the site is better compared to eBay.
Some of the bigger online stores based in or that ship to Norway include:
Extra Optical: For eye glasses and contact lenses
Gorilla Sports: Home gym and training equipment
I Love Dogs: Food, clothing, toys and everything else you could want for your favourite pet
Kitchen Time: Kitchenware and cooking accessories
Nordic Feel: Perfume, hair and beauty products for men and women
Stay Hard: Men's fashion and accessories
Tanum: Books including a good selection of English titles
We promote a number of products and services through the use of affiliate links, including the Amazon Associates program. We earn a small commission on sales made via these links at no additional cost to the customer. Those websites may use cookies to track their customers, and you can view their privacy policies on their own websites.