Buying even the most everyday items can be confusing when moving to a different country. Here's our complete guide to shopping in Norway.
From everyday essentials to furniture and white goods, shopping in Norway can be a difficult experience when you first arrive. For visitors, where should you go for a souvenir that isn't the typical tourist tat?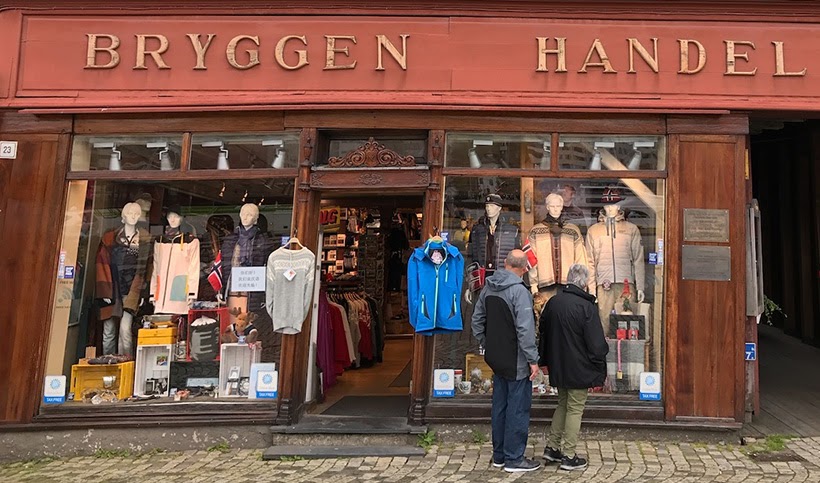 Of course, we can't go on for too long about shopping without talking about the elephant in the room: cost! Norway is an expensive country, especially for tourists, with a high VAT rate one of several contributing factors.
In this guide to shopping in Norway, we present the similarities and differences to watch out for.
We cover tips and advice on the best places to shop, how online shopping works in Norway, the shift to mobile payments, and how to find the best bargains.
Shopping habits in Norway
For those living in or about to move to Norway, you may be interested in a recent podcast episode all about shopping habits. Kelkoo's Paul Harrison offers his perspective on how shopping habits in Norway differ from what you may be used to.
You can listen in below, or just keep reading as we'll be including some of the best quotes and advice throughout this article.
One of the things we focused on in the discussion is the shift to mobile payments. Most people in Norway use Vipps for a variety of things: paying bills, donating to charity, sharing the cost of items with friends, parking charges, and even for fresh strawberries from market stalls!
"The last time I used cash was about a month ago," said Harrison on the podcast."I think we are way ahead of a lot of countries in terms of going cashless because Norwegians trust institutions and adopt new technology very quickly. Vipps is a good example of that for paying with your mobile phone, but it's also been widely adopted for person-to-person payments."
Opening hours in Norway
If you're used to shops being open whenever you need them you're in for a surprise. While most supermarkets are open from 7 or 8 in the morning, many regular stores will only be open from 10am to 6pm.
You'll find the biggest difference on Sundays. Aside from convenience stores such as Narvesen and 7/11, only stores of a certain size are permitted to open on Sundays, and only then for a maximum of 6 hours. Typically this is from 10am to 4pm or 11am to 5pm. Some supermarkets have a smaller Sunday opening section to meet these requirements.
Opening hours of stores are typically given using the 24-hour clock in this format: 8-18 (10-16). In this example, the store would be open from 8am to 6pm on weekdays, and from 10am to 6pm on Saturdays. Always assume that the store is closed on Sundays, unless clearly indicated.
Supermarkets in Norway
If you're new to Norway, it's a good idea to get your head around the main grocery stores and Norwegian supermarkets in your area. Doing so can save you a lot of headaches, and a lot of money!
Norway is said to have Europe's most expensive groceries. So until you're up and running earning in Norwegian krone, groceries are likely to feel extra pricey.
On the plus side, most people don't live far from a grocery store. Most suburbs have at least one local store, but on the down side they can be quite small. To get a feel for what's in your area, trying using Google maps to search for "supermarkets" near you. Yes, it works in English!
Originally launched in Trondheim, Rema 1000 is one of the country's most popular chains. If you're a regular customer, it's well worth downloading their app, Æ. Members get 10% off all fruit and veg, and your 10 most commonly bought items.
Read more: Supermarkets in Norway
Other major chains include Meny, Coop, Kiwi, Bunnpris and Joker. There is more choice available in the bigger cities including small stores typically run by immigrants that import food from various parts of the world.
Harrison told the Life in Norway Show that foreign competition is appearing in and around Oslo: "More recently we've seen Iceland coming from the UK to offer different products and lower prices. I'm following them closely and they are having some success. They've got distribution now across every Circle K gas station in the country."
Shopping malls in Norway
As with most countries, shopping centres have gained in popularity across Norway in recent years. They are located both downtown and in out-of-town locations, and are typically anchored by a supermarket.
Opening hours vary, but typically run 10am-8pm, with an earlier closing time on a Saturday. Because of the rules on Sunday trading, shopping malls are not normally open on Sundays.
Online shopping in Norway
If you're moving to Norway from the UK or US, you'll be used to rock-bottom prices, next day delivery and many other perks of shopping online. Unfortunately, things are not always so convenient in Norway!
Using Amazon in Norway isn't common due to the lack of a local store, delivery costs, import duties and the fact that many third-party sellers on the platform won't ship to Norway. This may change if the recent launch of the Swedish store proves successful, so watch this space.
Norwegian online stores tend to be much smaller, focused and with a limited selection of produces. However, bargains can be found. You just have to watch out for delivery charges, and expect to wait 2-3 days for delivery. In many cases, your package will not be delivered to your home address, but instead be held for collection at a nearby post office or post collection site, typically a supermarket.
Customs and import duties in Norway
A source of frustration for many new arrivals in Norway is the government's approach to imports. Anyone shopping online from a foreign store runs the risk of having to pay a hefty bill when collecting their package. This is made up of VAT, and an import duty on some items including clothes and sweets.
Following a recent law change, foreign online stores are required to collect Norway's 25% VAT and remit it to the government. However, in practice, few stores yet do this. If you're shopping online from a foreign store that doesn't collect Norwegian VAT, you have to expect significant extra charges.
There is an exception in place for any package with a total value of less than NOK 350. However, this value includes postage. You can find out more information on the rules including a price estimator at the Norwegian customs website, Toll.no.
Buying alcohol in Norway
The sale of alcohol in Norway is subject to strict government regulations. Unless you go to a bar, buying any kind of alcohol in Norway above 4.7% ABV must be done at the state-run alcohol store.
This means you'll find low-alcohol Norwegian beers and ciders in most supermarkets. However, supermarkets can only sell alcohol up to 8pm on weekdays and 6pm on Saturdays. The state-run alcohol store shuts earlier.
Buying souvenirs in Norway
At popular tourist sites such as Bergen's Bryggen, it's not hard to find a shop selling Norway souvenirs. But a lot of what these shops sell is poor quality, overpriced and has nothing or little to do with Norway.
Some popular souvenirs include Norwegian woollen sweaters, Norwegian chocolate, the classic Norwegian cheese slicer and salty liquorice! If it's food you're after, head to a Norwegian supermarket, especially for chocolate or other candy.
Norwegian sweaters are popular, especially the classic Marius pattern and the pricey but quality range from Dale of Norway. If you intend to splash out on a sweater or something else of high value, familiarise yourself with the rules on reclaiming the VAT when you leave the country.
Did you find this post useful? If so, why not share it so others can find it too? Just hit those social sharing buttons – and thank you!