On 5 February, Bergen International Literary Festival will host a six-hour live broadcast, presenting a literary programme from 12 countries on all continents.
The truly global event was a highlight at last year's Bergen International Literary Festival in 2021. Keen readers will be delighted to hear the event is returning for 2022.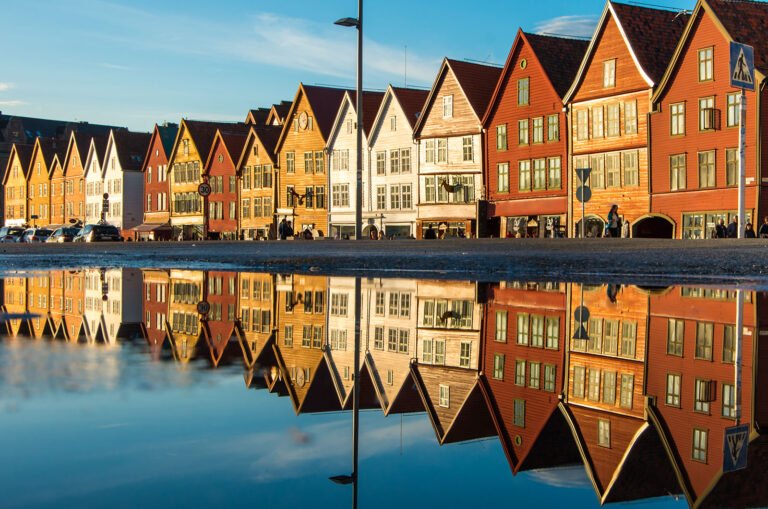 Live from the House of Literature in Bergen, Norway, 'Literature Live Around The World' will be a global literary experience featuring live broadcasts from 12 countries.
A successful pandemic experiment returns
Many established events and festivals have struggled in the last two years, for obvious reasons. One of Norway's biggest literary festivals is about to repeat its successful experiment from 2021.
The established festival usually welcomes a predominantly Norwegian audience. But last year, a 12-hour live broadcast allowed an international audience to view a diverse literary programme from various festivals and literature centres across the planet.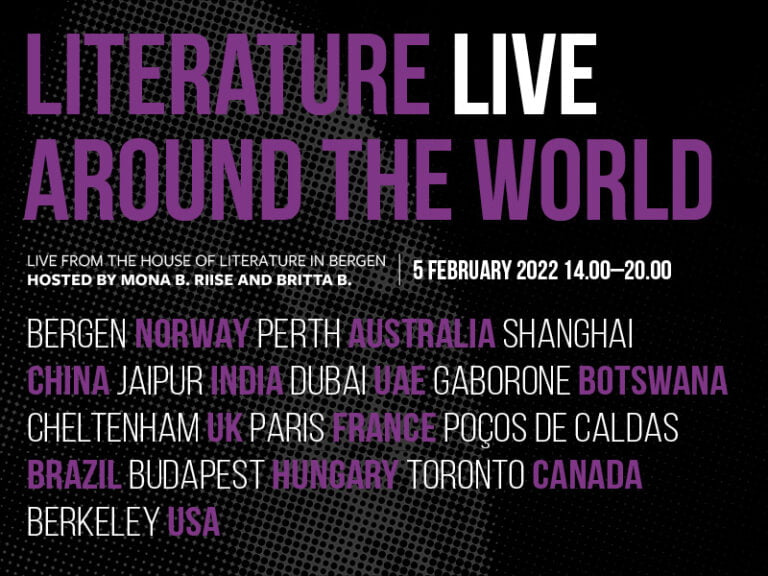 "This event was a response to the position created by the pandemic in 2020, but the response we've had and the value we've seen from the global project mean we want to continue it," says festival director Teresa Grøtan.
Literature Live Around the World 2022
This year's live event takes place on Saturday 5 February, 2022. It kicks off at 2pm (Norwegian time) in Australia and ends at 8pm (Norwegian time) in the USA.
12 partners from Africa, the Americas, Asia and Europe will take part in the six-hour event. Each partner will show a brief video presenting their city, culture and literature, followed by a live call.
A unique literary programme will follow for the pleasure of a local audience in each of the participating cities, the in-person audience at the House of Literature in Bergen, and those following online all around the world.
The full programme includes:
Writing Western Australia (Writing WA), Perth
Owspace, Shanghai, China
Jaipur Literature Festival, India
Emirates Airline Festival of Literature, Dubai
Gaborone Book Festival, Botswana
Cheltenham Literature Festival, UK
Columbia Institute for Ideas and Imagination, Paris, France
Flipoços, Festival Literário de Poços de Caldas, Minas Gerais, Brazil
Hungarian Translator's House Foundation, Budapest
Toronto International Festival of Authors, Canada
Bay Area Book Festival, USA
The event will be streamed live on YouTube and on the website of local Bergen newspaper, Bergens Tidende.
Introducing Bergen International Literary Festival
Held since 2019, the Bergen International Literary Festival showcases high-quality non-fiction and fiction from across the globe. "This event aims to increase understanding of our world and humanity's place in it." states the festival website.
In 2020, the event featured authors from 25 nations, 82 programme sessions split 50-50 between Norwegian and other languages, 4,700 audience members, a dedicated youth programme and a children's programme in collaboration with Bergen Public Library.
This year's event will be held from 9-13 February at the House of Literature in Bergen, Norway.