Impress your friends and family with this list of fun facts about Norway's second city and the gateway to the fjords, Bergen.
Drawn to the historic Bryggen and the city's proximity to the fjords, many thousands of tourists visit Bergen every day during the height of the summer. It's one of Norway's most popular tourist destinations.
Bergen is full of stories from medieval times to the present day. But how many visitors know very much about the city?
In this article, we've gathered together some facts and trivia that you may not know. If you're looking to learn a bit more about Norway's second city, you're in the right place. Enjoy!
Bergen used to be Scandinavia's biggest city
Today, Bergen is the seventh biggest city in Scandinavia. Aarhus, Malmö, Gothenburg, Oslo, Copenhagen and Stockholm are bigger. However, it wasn't always this way.
During Bergen's days as a key member of the Hanseatic League trading organisation, the city was of great importance in Northern Europe. By the year 1600, Bergen was the largest city in Scandinavia with a population of around 15,000 people.
Bryggen was Norway's first UNESCO World Heritage site
Many visitors know that the Hanseatic wharf area Bryggen has the status of a UNESCO World Heritage site. It was actually Norway's first such site, gaining the status in 1979 together with Urnes stave church.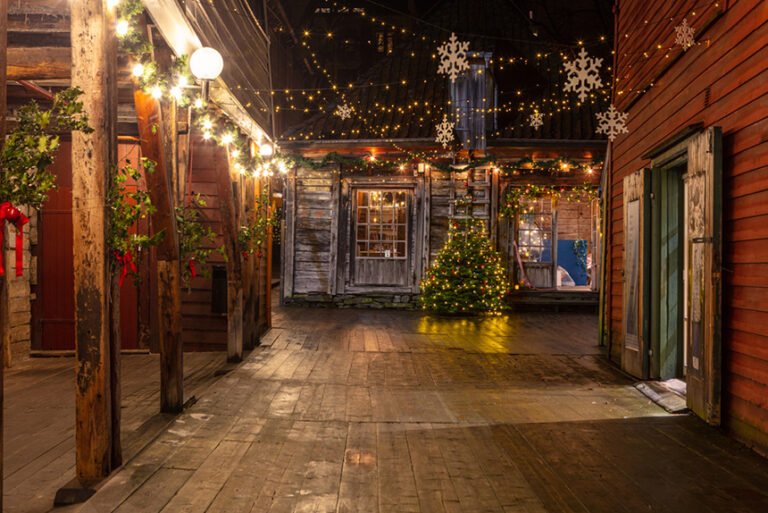 Despite fires doing significant damage to the old wooden houses, the site remains important due to its renovation process. Traditional tools and techniques were used and the original structure retained.
UNESCO calls the site "a relic of an ancient wooden urban structure once common in Northern Europe."
Bergen's original name was Bjørgvin
Bjørgvin was the original Norse name for the city. In fact in Icelandic and Faroese – two languages that still resemble Old Norse to an extent – the city is still referred to as Björgvin.
Around one hundred years ago, a campaign to reintroduce the original name failed. However, the Diocese of Bjørgvin has since adopted the name.
Bergen is known as the city of the seven mountains
But locals argue which seven they are, for the city is surrounded by peaks. It was playwright Ludvig Holberg who gave the city its nickname, after being inspired by the seven hills of Rome.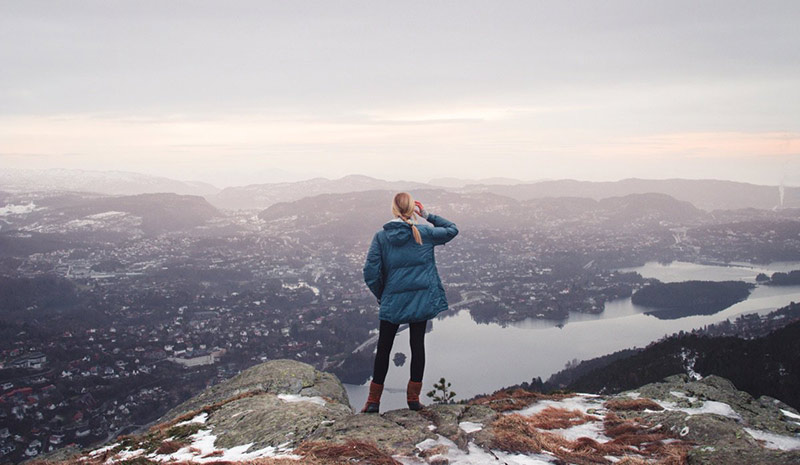 Hiking in Bergen is one of the most popular activities, especially at weekends. The definition used by the local hiking association for its annual seven mountain hike is Lyderhorn, Damsgårdsfjellet, Løvstakken, Ulriken, Fløyen, Rundemannen, and Sandviksfjellet.
Bergen is politically split
Høyre (Conservatives) hold 14 Of the 67 seats available, while Arbeiderpartiet (the Norwegian Labour Party) hold 13. Eleven seats are held by a party formed to protest against road tolls. Labour Party representative Linn Kristin Engø holds the office of Mayor at just 29 years old.
At the 2021 General Election, the Conservatives amassed 26.5% of the vote, just 2.9% higher than Labour. Parties leaning farther to the left and right of the two main parties came third and fourth.
Bergen is Norway's second biggest city
The population of the municipality is around 288,000, roughly half the size of Oslo. Bergen is significantly bigger than Trondheim and Stavanger, which vie for third place.
The city is divided into eight boroughs for administrative purposes. These are Åsane, Arna, Fana, Ytrebygda, Fyllingsdalen, Laksevåg, Årstad and Bergenhus. The city centre is located in Bergenhus.
The former Prime Minister is from Bergen
Erna Solberg was prime minister of Norway from 2013 to 2021. Not only was Solberg born in Bergen, she was educated at the city's university and is a member of parliament for the region.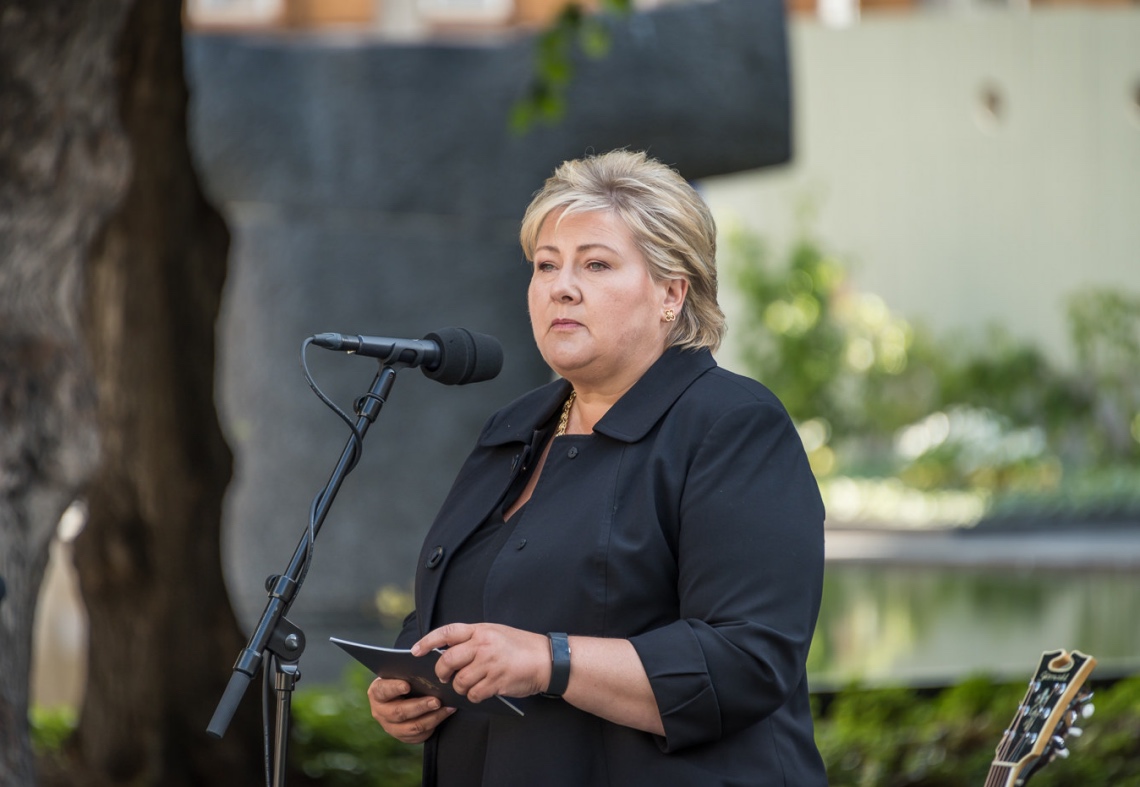 Before entering Parliament in 1989, Solberg was a deputy member of Bergen city council and on the executive committee. She became deputy leader of Høyre in 2002 and party leader two years later, a position she still holds today.
Bergen is one of Europe's rainiest places
Forget those postcards of Bryggen looking its best in glorious summer sunshine! We are guilty as anyone of using photos of Bergen looking its best. What you can actually expect from the weather in Bergen may surprise you.
On average there is some rainfall on 231 days per year. The rainiest months tend to be September and October, although rainfall is possible at any time of the year.
The moist Atlantic winds rise over the mountains that surround the city and that causes rainfall. Expect cool summers and mild winters. In the winter, a temperature of -10C/14F would be considered a very cold day.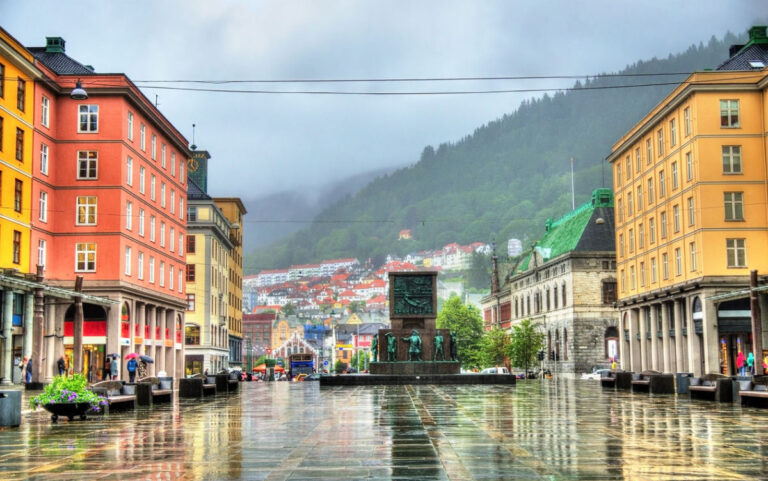 If you're planning to visit Bergen, it's a good idea to prepare some things to do when it rains! That also means a rain jacket and appropriate footwear are wise items to pack, no matter what time of year it is.
Bergen is famous for its dialect
Learning Norwegian in Oslo (or online) and then moving to Bergen has tripped up many people who thought they were fluent.
Unfortunately Bergensk happens to be one of the most difficult Norwegian dialects for foreigners and Norwegian learners to understand.
We think the dialect is best described as 'throaty', something that's especially noticeable with the guttural r sound that's distinct from the rolled r in many other Norwegian dialects.
There's also plenty of differences in vocabulary, and the problems aren't just with the spoken language. Many people in Bergen and especially in the rural areas nearby use the Nynorsk form of written Norwegian.
Bergen was the European capital of leprosy
In the latter half of the 19th century, the city had the largest concentration of leprosy patients in Europe. Also known as Hansen's disease (HD), leprosy is an infectious disease that causes severe sores and nerve damage in the arms and legs.
Contrary to popular belief the disease does still exist, although available treatment means the number of new cases is relatively low.
There used to be three hospitals in Bergen dedicated to treating the disease. One of them, St. George's Hospital, is now a leprosy museum. Despite the short opening hours, it is one of the city's more quirky tourist attractions.
Bergen is getting the world's longest cycle tunnel
The escape tunnel for the new light rail line connecting Fyllingsdalen and the city centre will also serve a tunnel for cyclists.
It's nearly 3km and will be protected by more than 100 video cameras. Once complete, the tunnel will cut 5.5km off the cycling distance, saving about 20 minutes. Pedestrians will also be able to use the tunnel, which is set to open sometime in 2023.
Bergen is twinned with Seattle
It is very appropriate that one of Europe's rainiest places is twinned with one of the USA's wettest!
According to the City of Seattle, Bergen's Nordnes Park has a totem pole from the city. In Seattle's Ballard community, there's a mini-park that was dedicated by Norway's King.
Bergen has five other twin, or sister cities. These include Newcastle in the UK, Turku in Finland, Aarhus in Denmark, Gothenburg in Sweden, and Asmara in Eritrea.
Bergen has one of Norway's most famous unsolved crimes
In recent years, the boom in true crime podcasts and YouTube channels has thrown the spotlight on many unsolved cases. One of Norway's most famous cases spawned a BBC/NRK series called Death In Ice Valley.
A woman's body was found badly burned in a valley close to Bergen in November 1970. Objects were found laid out around her body and labels had been removed from her clothes and personal items.
The police never found her identify and still, no-one knows who she was or what happened to her. She became known as the Isdal Woman.