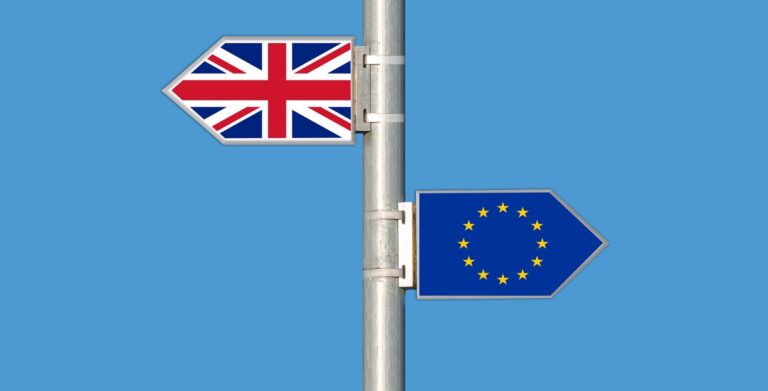 24 hours on and I've just about recovered from the shock Brexit result of Thursday's referendum. For those not familiar with this blog, I'm a British citizen and I've been living in Norway under the terms of the EEA agreement since 2011.
I've had so many messages from people all over the world, half asking what the hell we've just done (no, I can't quite believe it either) and the other half asking how it will affect me and/or other Brits living abroad. The simple truth is nobody knows right now.
The great unknown for Brits in Norway
One of the biggest issues with the referendum was the lack of clarity on the choices. Will the UK remain a member of the EEA (the European Economic Area: the trade agreement that facilities the freedom of movement of people across its member states) or not?
The much-discussed 'Norway option' means remaining a member of the EEA, which of course wouldn't do anything to stem the flow of EU/EEA citizens coming to live and work in Britain, which was one of the Leave campaign's major "policy" points. This was never properly addressed, and indeed a preference wasn't even given by most Leave campaigners.
British voters were essentially given a choice between the status quo and what's in the box. They chose the box, a decision which leaves all Brits living in Europe with potentially years of uncertainty.
However, both David Cameron and Erna Solberg have said that nothing will change for anyone in the short-term. Right now, British citizens living in Norway have exactly the same rights as they did before the vote, as do Norwegians living in Britain. What we cannot predict is if that situation will stay the same, and if not, when and how things will change.
More than 10,000 Brits live and work in Norway, many in the country's vital energy industries. If the UK were to withdraw from the EEA it seems unlikely that Norway will take a hard-line approach to this important group of people, but a lengthy bureaucratic work permit process is a definite possibility.
But right now, British citizens living in Norway do have options to firm up their right to residence, at least under the current rules. Of course these rules do vary based on your personal circumstances and for your family members and they could be changed at any time, but here is a brief summary based on current information from UDI:
Norwegian citizenship
If you have lived in Norway for seven of the last ten years, the last three of which you've been here under the registration scheme for EU/EEA citizens, or you've held a residence permit for each of the past seven years, then you might qualify to apply for citizenship. You must also present documented proof of fluency in Norwegian if you are between 18 and 55.
The biggest downside to citizenship is the requirement to renounce the citizenship of your country of birth. Although discussions are taking place about changing this law, dual-citizenship is currently not allowed in Norway.
Marriage or partnership with a Norwegian citizen
The rules get a little complex here, but basically there is a residence permit available for British citizens with a Norwegian partner, or a partner of a different nationality who has permanent residence in Norway. The partnership cannot be one of convenience, and the qualifying Norwegian person must have an income of at least 305,200 kr per year. The same rules apply for cohabitants who are expecting a child together.
Permanent residence
If you have stayed in Norway as an EU/EEA national for at least five years, you can apply for permanent right of residence. This entitles you to stay and work in Norway indefinitely. Permanent residence can take up to a year to apply for and there is no guarantee that Norway will not withdraw this as an option for UK citizens in the near future.
Permanent residence seems a logical step for those Brits who have lived in Norway for more than five years, are settled here with a family, speak the language and see their futures here. Citizenship is going to be an option for those who never intend on moving back to the UK.
However, for Brits who have been in Norway for just a couple of years or less, the future remains much more uncertain.