Norway is filled with natural wonders, from its majestic fjords to its rugged mountain ranges. But did you know that even more beauty and mystery lies beneath its surface?
Norway is home to a variety of impressive caves and caverns, each with its unique features and geological history. Whether you're an experienced cave explorer or a curious traveller with a sense of adventure, visiting these underground wonders is an experience like no other.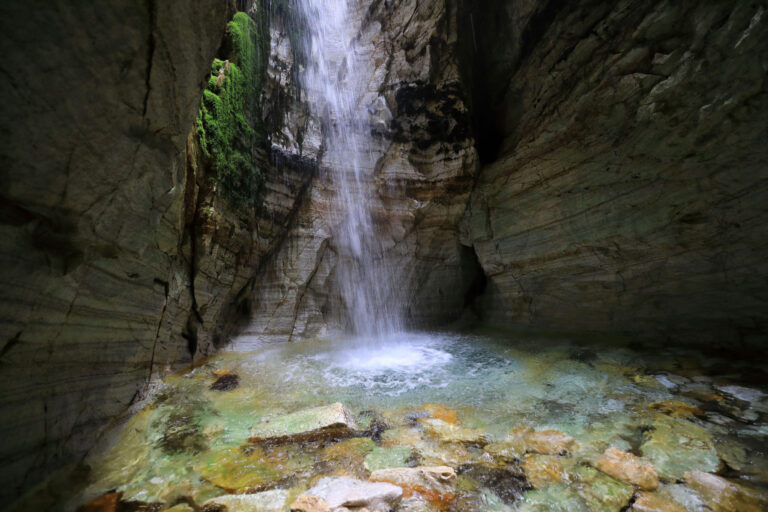 With a wealth of caves and underground formations to explore, Norway offers something for everyone, from easy-accessible wonders to challenging and technical routes.
In this article, we'll take a closer look at the world of spelunking in Norway, and provide tips and resources for those interested in exploring this incredible country's underground wonders.
Whether you're a seasoned spelunker or a beginner looking to try something new, this guide will help you get started with exploring the fascinating and awe-inspiring world of Norwegian caves.
Caving safety in Norway
Spelunking, or caving, can be a thrilling and rewarding activity, but it also carries significant risk. To stay safe while exploring Norway's caves, you need to take certain precautions and prepare properly.
If you have never done this before, seriously consider hiring an experienced guide. Each cave is different, and safety protocols and equipment will vary according to local conditions.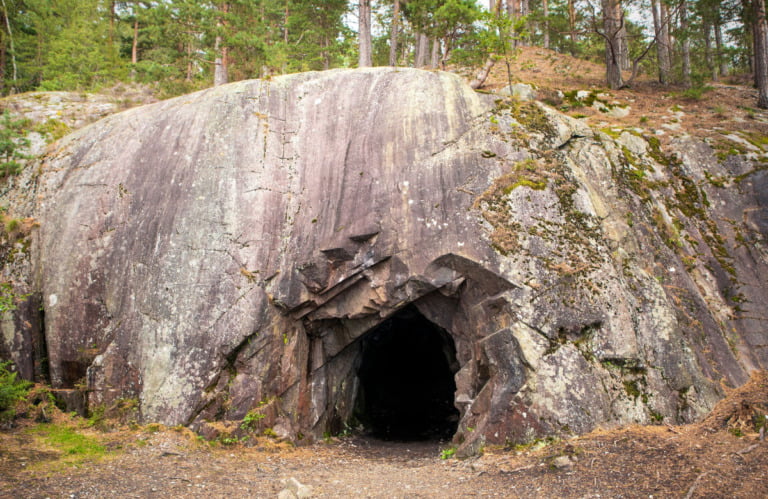 Another important factor to consider is that some cave networks are extensive and intricate, and there is a very real risk of getting lost. A guide can also help you out getting the required specialised equipment, such as helmets, ropes and other protective gear.
The hazards of a cave should be treated with respect. Tight spaces, rock falls, water hazards require you to maintain an awareness of your surroundings at all times.
Another thing a guide can help you with is to respect conservation efforts. Many of Norway's caves are home to rare or endangered species, and it's important to take care not to disturb these habitats.
You may be required to follow specific guidelines for responsible cave exploration, such as avoiding contact with fragile formations. Taking nothing back with you and leaving nothing behind are good rules of thumb.
Top caves to explore in Norway
Norway is a geologically interesting country, and there is no shortage of caverns and caves to explore. It would be impossible to name them all, but we did our best to compile a list of some of the best ones.
Setergrotta
Tucked away in the rugged mountains of Northern Norway, Setergrotta is located about a half hour's drive from Mo i Rana.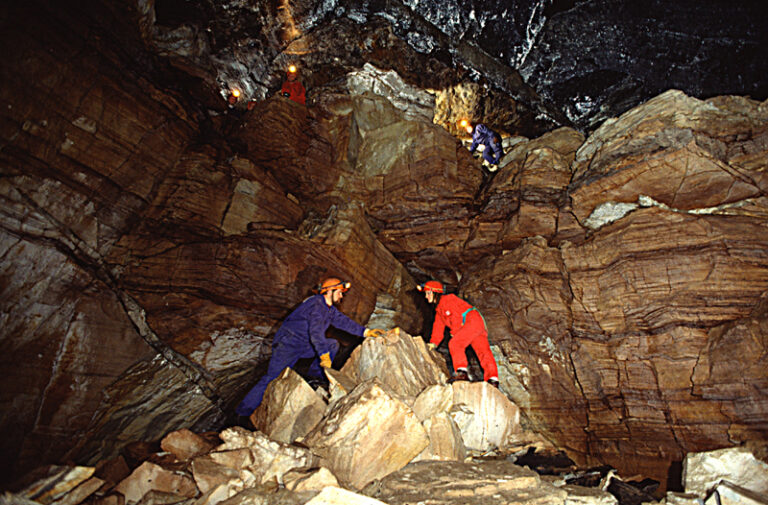 This hidden gem has it all: huge cathedral-like chambers, narrow corridors, limestone formations, and even an underground river.
Do not expect beaten paths and handrails: this cave requires physical fitness, technical skills, and a spirit of adventure.
But the effort is well worth it, as you'll be rewarded with stunning underground formations, including sparkling stalactites and stalagmites, and eerie chambers that seem to go on forever.
How to get there: Drive north on the E6 for about 10 km, then turn left on the road to the airport. Follow the signs to Setergrotta.
After about 10 km, the signs will point you to a right turn. A kilometre later, you will see the Setergrotta cabins by a large parking space.
Mikael's Cave (Mikaelshulen)
Located in the eastern part of Telemark, Mikaelshulen offers a rare and fascinating glimpse into Norway's geological and cultural history. What sets this cave apart is its unusual rock formations.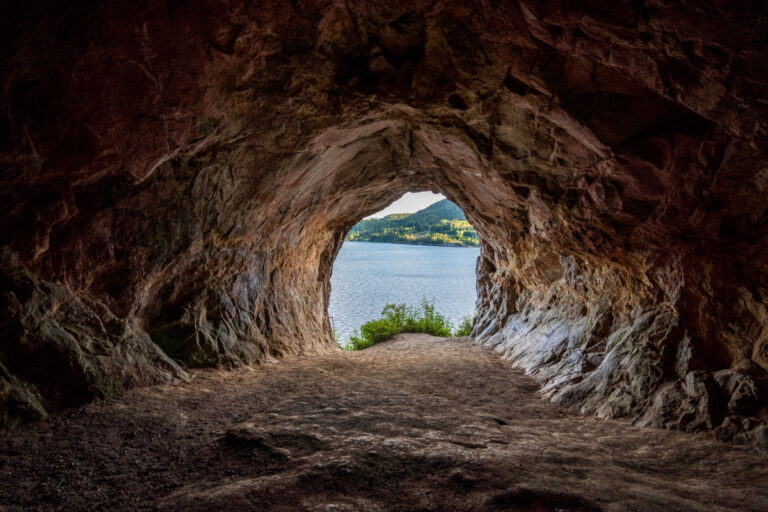 The granite walls of the cave have been transformed into soft clay that has been both washed out and excavated by humans. In fact, Mikaelshulen was used as a church in the Middle Ages, and still retains the feeling of a sacred space.
The cave's cathedral-like acoustics add to the mystique, making it a unique location for concerts and other events. To explore Mikaelshulen, you'll need to be prepared for a bit of a climb, as the cave is located on a hillside.
How to get there: From Skien, drive to Skotfoss and from there, follow the signs to Pollen. There is a parking lot on Omdalsvegen and a blue-marked trail to the cave.
The last metres of the trail up to the rise to the cave are in steep terrain. When it rains, this part of the trail can be very treacherous.
The Troll's Church (Trollkirka)
Trollkirka is one of Norway's most fascinating caves, located near the town of Molde in the northwest region of the country.
The name "Trollkirka" translates to "the Trolls' Church," and it's easy to see why – the cave's grand interior, complete with a waterfall shaft and stunning limestone sculptures, is truly awe-inspiring.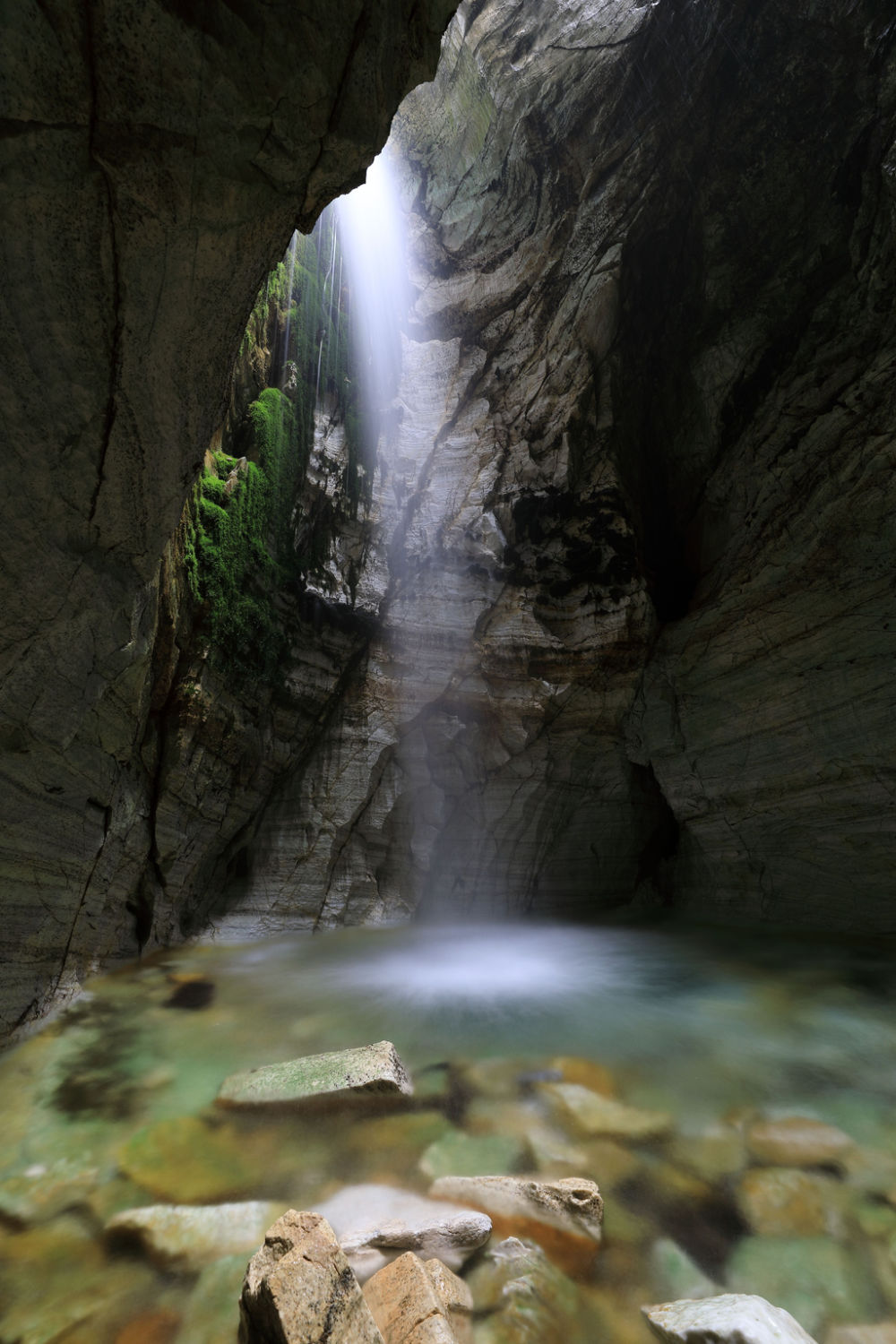 To reach the cave, visitors must embark on a fairly steep hike, but the effort is well worth it. As you approach the cave entrance, you'll be greeted by the sound of water trickling through the rock formations, and the cool, damp air of the cave's interior.
Trollkirka is a karst cave, which means it was formed by water dissolving the limestone over thousands of years. This created a unique underground landscape that is truly unlike anything else in Norway.
How to get there: From Molde, drive north on the RV64 (about 15 km) until you see a sign pointing left towards the Trollkirka parking lot. The parking lot is right next to the road.
From there, follow the marked trail to the Trollkirka cave. The hike takes about an hour and a half, one way.
Be sure to bring flashlights and wear good, waterproof shoes, since the ground is wet in the cave. The main cave is about 70 m long and leads into a waterfall that falls into a white marble bowl.
Olav's mine (Olavsgruva)
Not a cave but a disused mine, Olavsgruva (Olav's mine) is a bit more accessible for people wanting to explore the underground without the risks of actual spelunking.
Though not the same as a natural cave, exploring a mine is not an entirely dissimilar experience.
The mine is located near the UNESCO world heritage town of Røros, which is in itself well worth a visit. Guided tours will take you through the mine's various chambers – some of which date back to the 17th century.
How to get there: From Røros, take RV31 towards Brekken and turn left at the exit sign marked Olavsgruva. The mine is about 13 km from town.
Learn more about caving in Norway
If you want to learn even more about cave exploration in Norway, the Norwegian Speleological Society's website (in Norwegian) is a good place to start. If you can't read Norwegian, see the Google translate version of the website.
Visit Norway's page about caves and caverns is another good starting point.