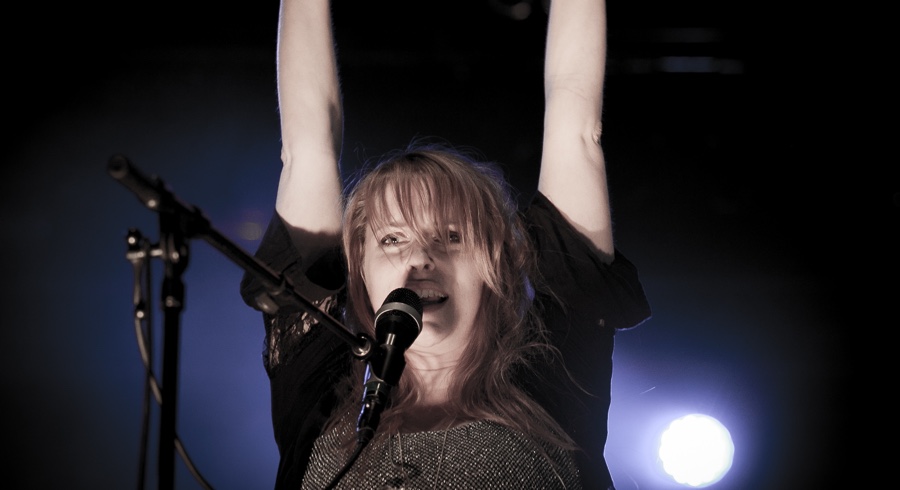 The name Susanne Sundfør might be new to you, but she's a household name in Scandinavia.
Three of her albums topped the Norwegian charts and this month she headlined both Øya festival in Oslo and Pstereo festival here in Trondheim.
The signs are pointing towards Sundfør making an impact outside of Scandinavia pretty soon. After a successful UK tour, the Guardian newspaper called her latest album, Ten Love Songs, a "quite brilliant album":
"Ten Love Songs shows a command of artpop, chilly synthpop, and that simultaneously joyous and desperate disco that seems to seep out of Scandinavia in an unending flood: it's both appealingly direct yet perfectly thought-through."
The Telegraph says she "adds Abba to Handel to make a divine pop equation":
"The 29-year-old Norwegian is a self-confessed pop nerd who loves Abba and Carly Simon along with Radiohead and Joni Mitchell. Yet she is also classically trained, as in thrall to Handel and Mozart as she is to Baroque music and Philip Glass."
Those influences are clear for all to see on her latest album. Yes it's artpop and synthpop and definitely Scandinavian, but most of all its intelligent pop. Unlike so many of today's pop stars, Sundfør's music is very much her own.
Her most popular tracks on Spotify are Fade Away, which she conceived after driving along California's route 101, and Delirious, which twists and turns to leave you either joyous or desolate. It'll pull at a different emotion each time you listen.
Both songs have been remixed several times for those who like their pop a little more danceable.
Running to the Sea is a beautiful collaboration with fellow Norwegians Röyksopp and is one of the most frequently played tracks on my playlist. Originally the band approached Sundfør with the intent of recording a cover version, but the chemistry between them resulted in this brand new track, recorded in just two days.
Here is Running to the Sea being performed on NRK's Lydverket:
If you're reading this in the UK and fancy checking out Susanne live, she's playing dates in London, Brighton, Manchester and Leeds this October. Don't miss out!
—
Photo credits: Aktiv i Oslo.no