A few weeks ago I wrote about my trip on the Oslo to Bergen railway with my friends Chris and Graham. Well I didn't so much write, as gush. In fact I still get a little soft in the tummy every time I recall the spectacular scenery and crisp fresh air. mmm. But of course, we didn't go just for the train journey! Okay we did… but at the end of the railway was a further attraction, the second biggest city in Norway, Bergen.
I hadn't done much research on Bergen as I was travelling with Graham, the most organised person… … …in the world. Between him and Chris and their books and the internet, we had a little list of things to see and do. I must admit it was nice not having to worry about planning a trip for once 🙂
The highlight of the trip was undoubtedly Fløibanen, the Bergen funicular railway. The feeling of being dragged up the side of a mountain was a litle odd, I kept looking round expecting to see a big ugly troll pulling the train. But there was no troll! Just a spectacular view of Bergen. We chose to go up at night for a completely different experience.
I'm glad we did as it was much quieter than it would have been in the day, which allowed us to dance around with glee without dagger-like stares from other tourists. It also allowed Graham and Chris plenty of time to play with their cameras: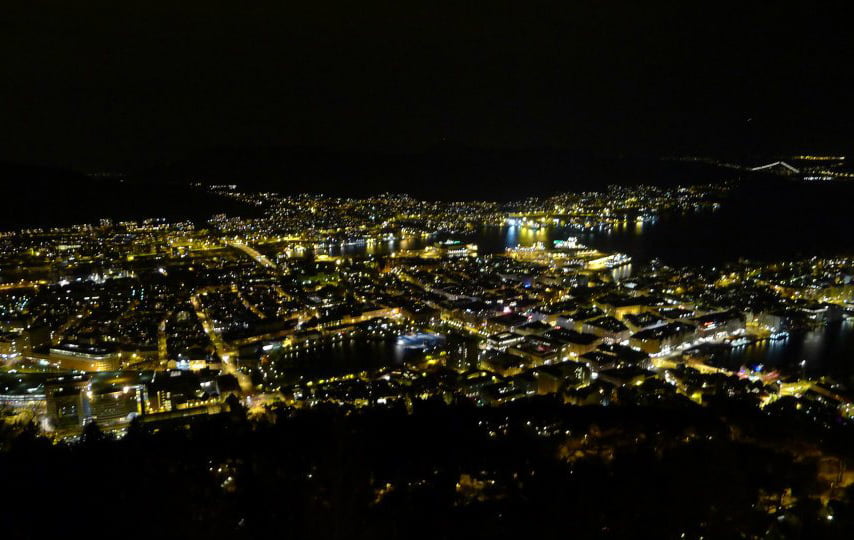 We spent some time on Bryggen, probably the most well-known sight in Bergen. It's a wharf made up of 14th century colourful wooden houses. Many of these have been turned into tacky shops, although there were a couple of swish places selling posh coffee makers and the like. I somehow managed to avoid buying a posh coffee maker. There was also a Christmas shop which was full of evil things (like elves and goblins and trolls and OLD LADIES) dressed up in red and green. I know their secret.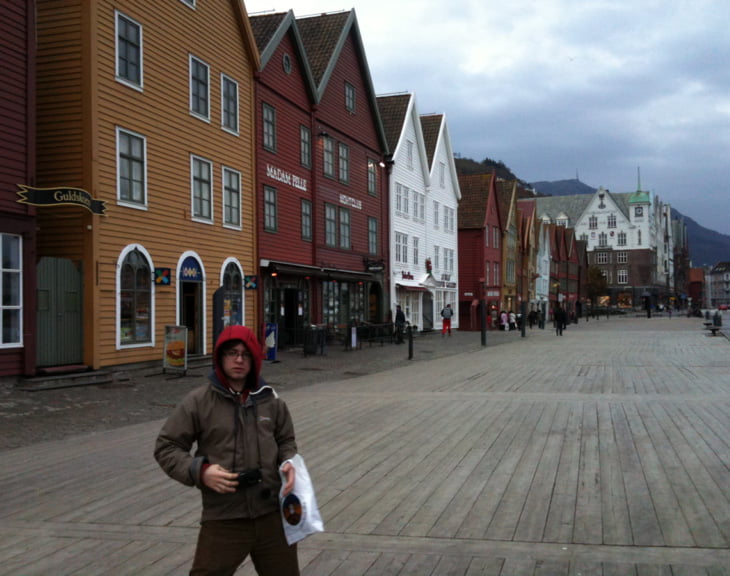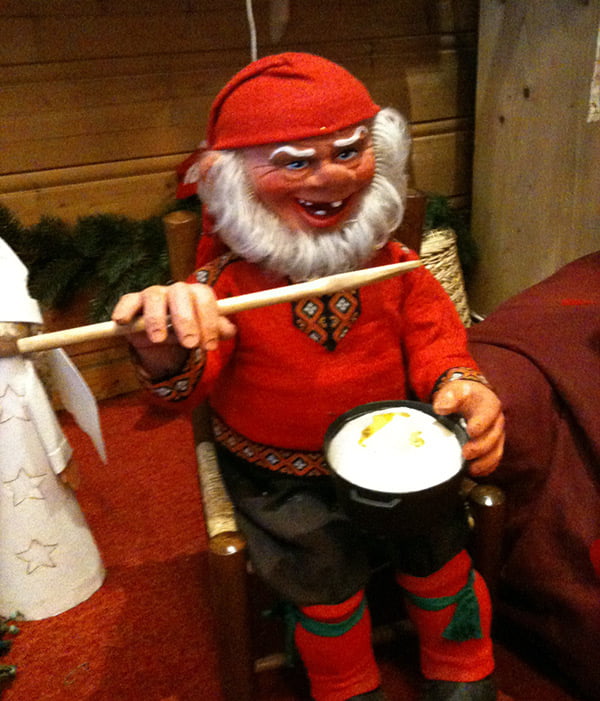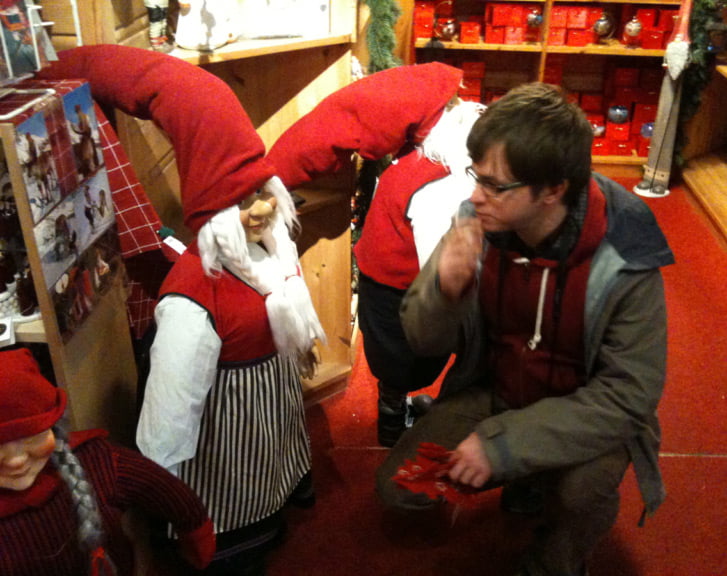 An unexpected bonus was a great soup restaurant called Zupperia. The service was slow, but we had been warned about that by one of Chris and Graham's magical little books. However this was more than made up for by the great value food. Tasty and less than 100NOK! Yum.
Perhaps I wasn't there long enough to judge fairly, but I couldn't make up my mind about Bergen. There was nothing "wrong" as such, in fact I enjoyed my whirlwind visit. It wasn't as intimate as I'd hoped, but lacked the feel of a dynamic city, it was somewhere in the middle.
I loved Trondheim for it's colourful small town feel, somewhere between a university campus, English market town and Scottish fishing village. For now, I can't place Bergen similarly in my affections. But I will return, most probably next summer, to give Bergen another try.