Podcast episode 16: A dive into art and creativity in Norway with the Director of Blank Space Oslo.
For episode 16 of the Life in Norway Show I'm joined by Elizabeth Ramsey from Blank Space Oslo, an ambitious art collective and creative space in the Norwegian capital.
Liz moved to Norway from America six years ago and quickly set about getting to know people in the art, design and creative communities.
Some of the topics we cover on the show include:
What the differences are between creativity in Scandinavia and elsewhere
How Norwegians view art and creativity
What Blank Space Oslo is and why Liz created it
How the 'average person' can get involved in Blank Space
Art and design experiences for those visiting Oslo
The challenge of being a foreigner in Norway
Listen to the show
You can listen to the show using the web player below, or on your podcast player of choice, including: Apple Podcasts, Stitcher, YouTube (audio only), and now Spotify. Simply search for 'life in Norway' on your platform of choice to get started.
Don't forget to hit 'subscribe' to ensure you don't miss an episode!
Art and Design in Oslo
Liz says the art and design community is very project- and event-based so it's difficult to make too many recommendations for people visiting. That said, she recommends the interest group Grafill as the first port of call for anyone interested in the community. They run exhibitions and events and there is a calendar on their website.
She's also a big fan of the Vigeland Sculpture Park. "I recommend looking at the very authentic view of the lifecycle of life, death, rebirth, over and over again, and not just rushing through the park."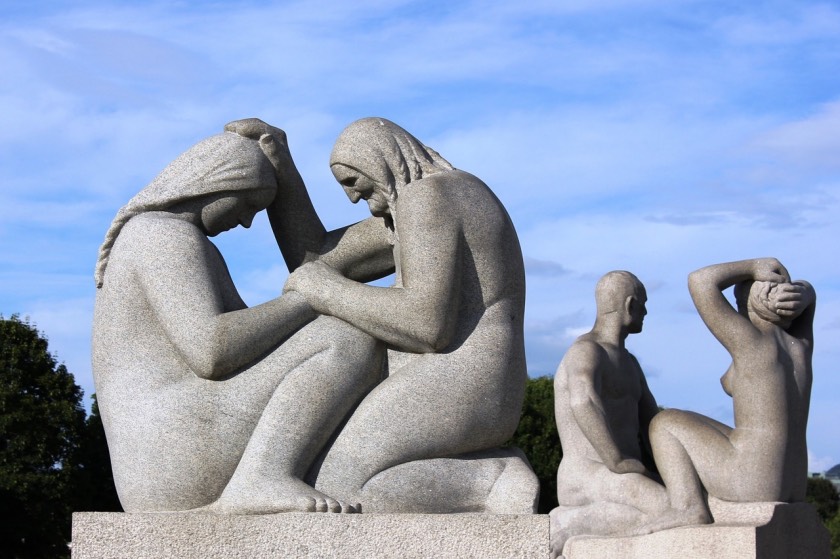 Her final recommendation is the pop-up events run by Empty Frame, where designers, illustrators and artists are challenged to interpret subjects and create something visual in a limited time.
Blank Space Oslo
Blank Space is an ambitious creative space in Oslo that works in countless aspects of the visual art and design community.
​
We are a meeting place for the creative and the productive. We are a safe haven for the curious and the strange. We are a Blank Space for what the visual art and design community needs.
Liz says: "We do events all the way from going to bars allowing people to paint on large wall posters, through to classes about skillscreen printing and so on. Most of our classes are for beginners, you just sign up and come."
Liz is also a fellow podcaster. She hosts the monthly Blank Space podcast 'Blah Blah', which discusses topics as diverse as illustration, silkscreen printing, augmented reality, and video game development.
If you enjoyed this episode, please subscribe to the podcast and leave a review! It will help others find the show.
Speaking of which, you can also share the episode on Pinterest with this handy pin: