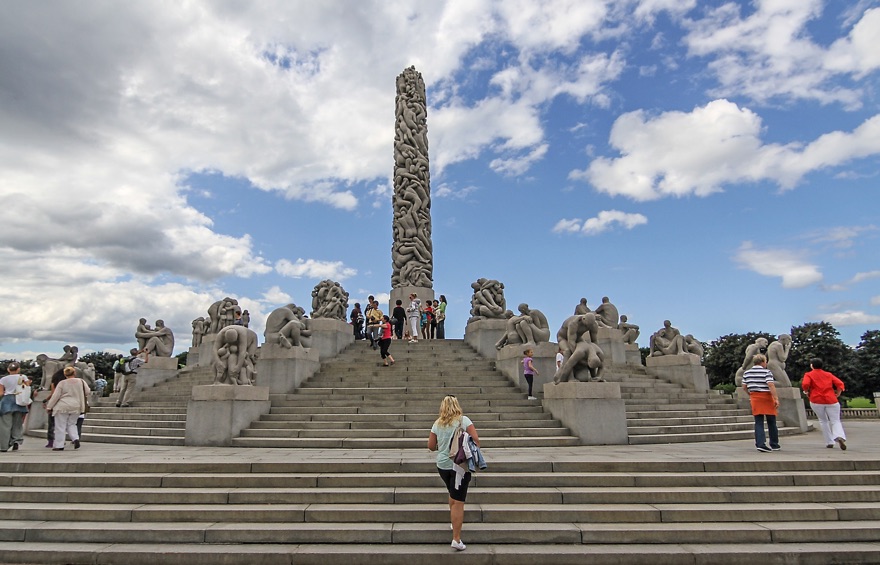 Take a look around the number one free tourist attraction in Norway.
More than 200 of Gustav Vigeland's sculptures in bronze, granite and wrought iron are on display in the park, which Vigeland himself designed.
Walk through the park in just ten minutes, or spend an entire morning examining the eerie sculptures, many of which take human form.
The sculpture park is contained within Frogner Park, Oslo's biggest inner city green space filled with locals walking dogs and playing frisbee.
The City Museum is set back in the park's southern corner and worth a look due to the fabulous 18th-century atmosphere of Frogner Manor.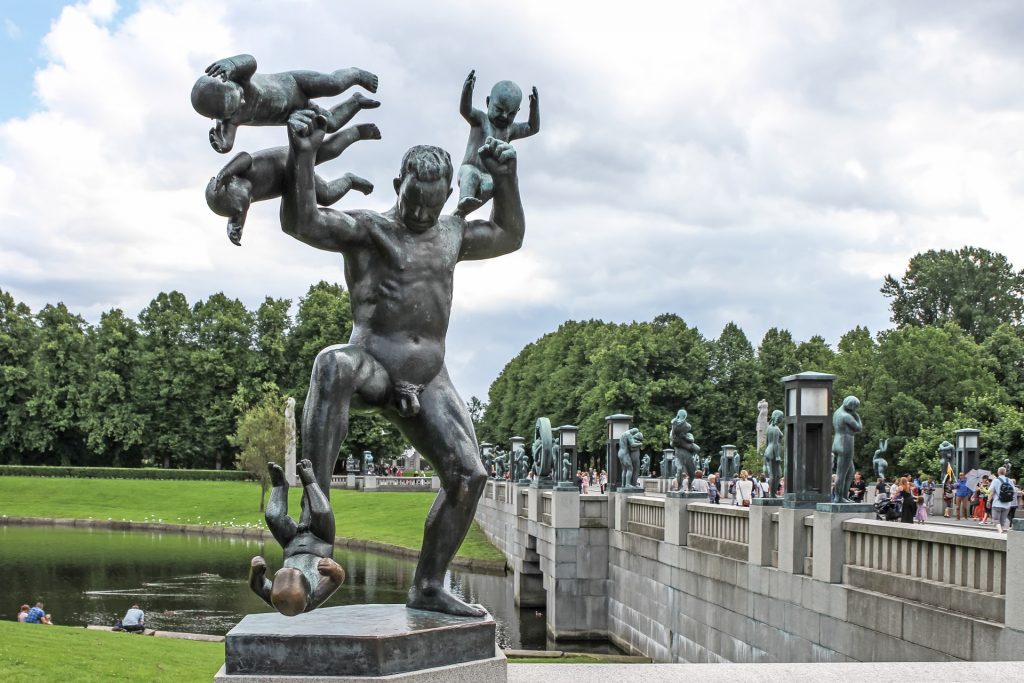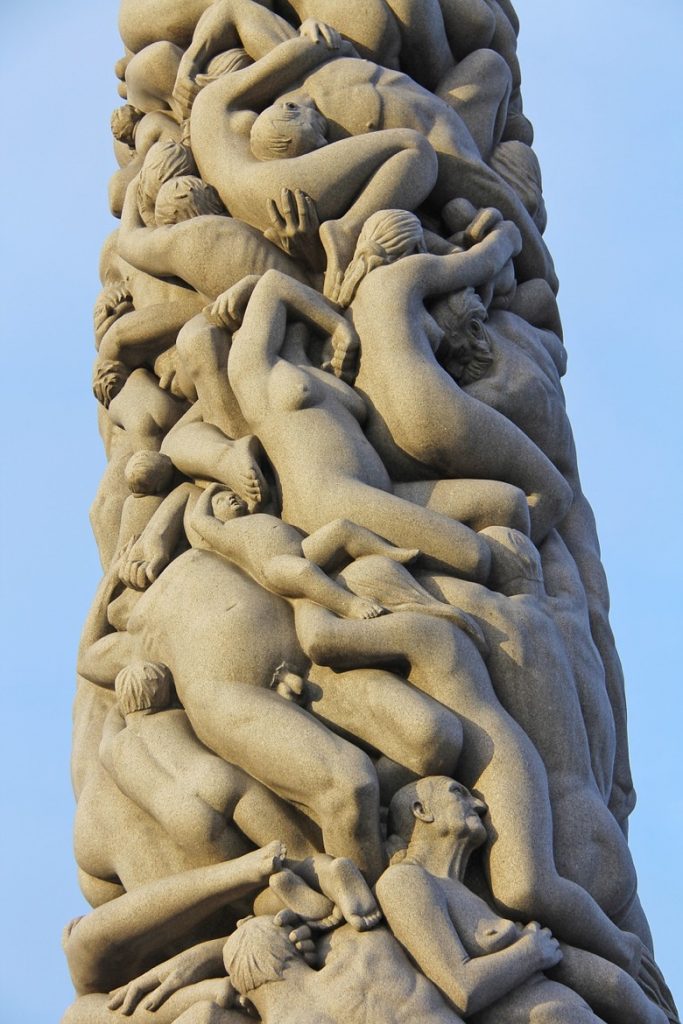 The centrepiece of the park is the famous monolith, made from a single piece of granite. Construction of the 14-metre high monument began in 1924 when Gustav Vigeland modelled it in clay in his studio in Frogner, but the actual sculpture took three masons 14 years to finish.
Tourists often flock to the monolith which can be seen from anywhere in the park. It stands at the top of some stairs, which are also home to many other granite statues, all taking human form.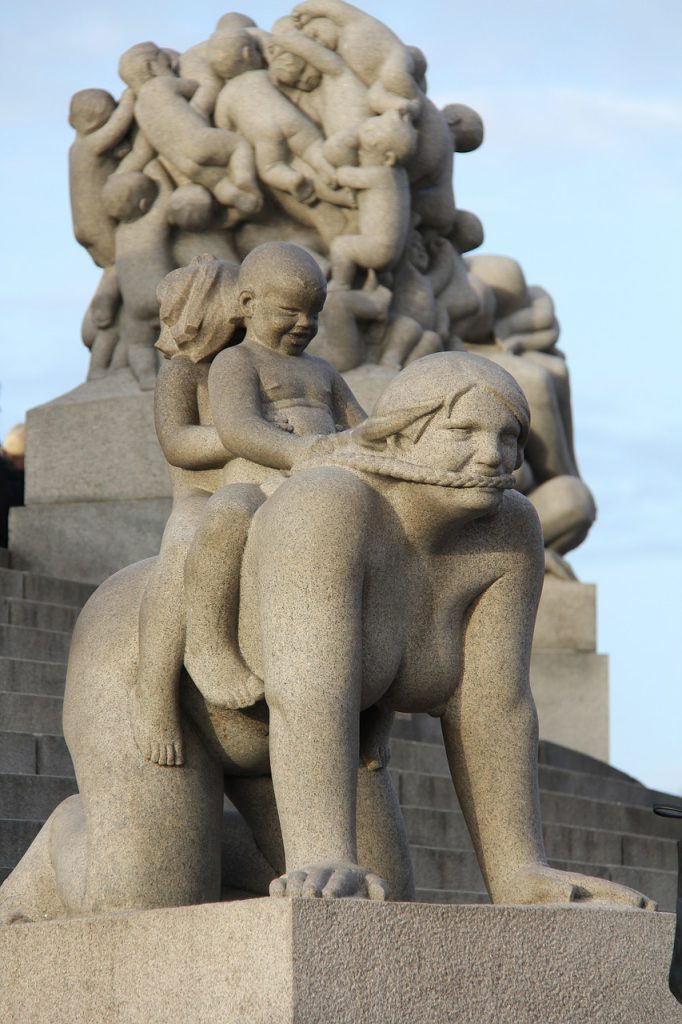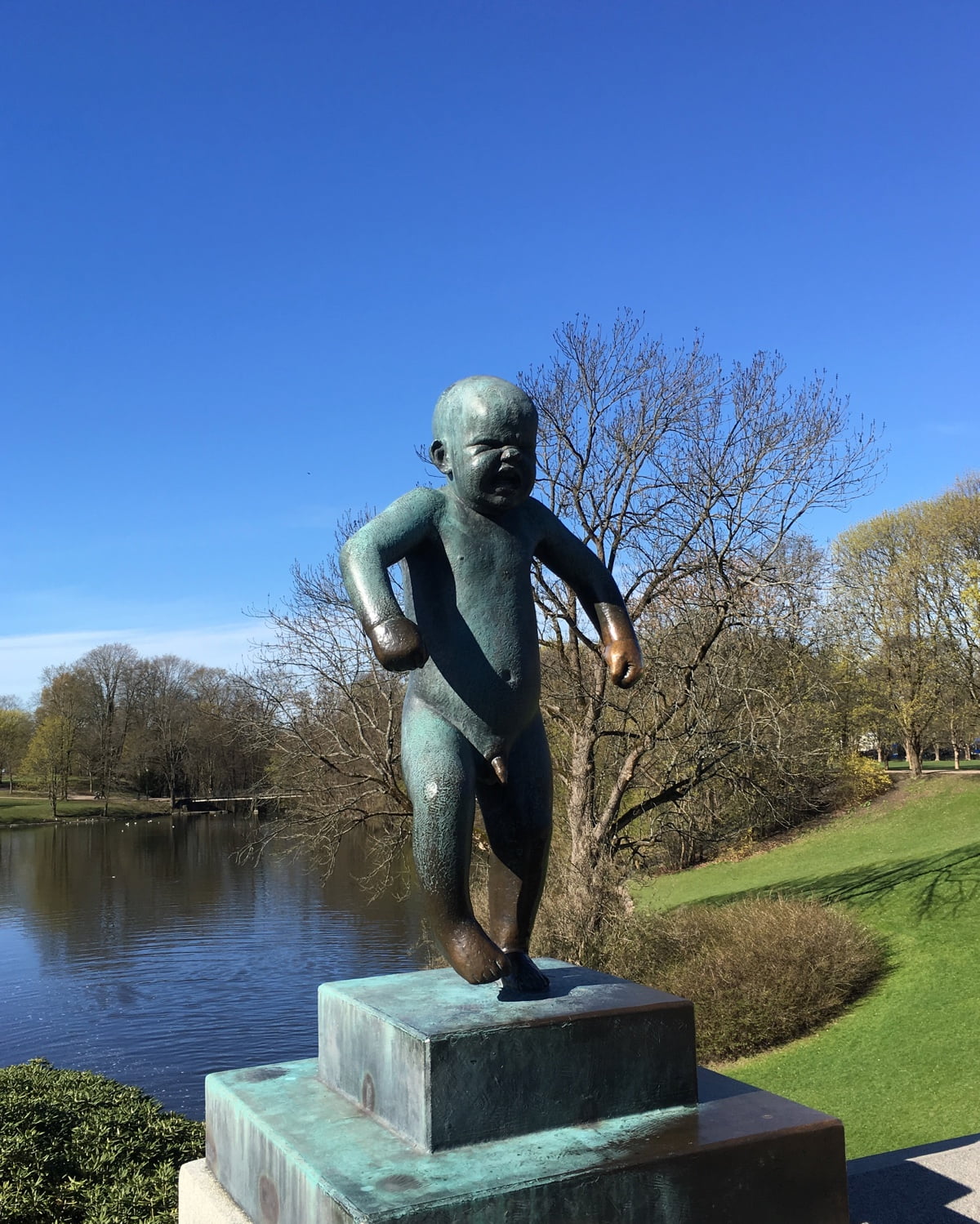 The so-called "angry baby" is perhaps the park's most famous work, after the monolith. His left hand is worn because it seems legend has it that you will get good luck from rubbing it. That, or probably catch some germs…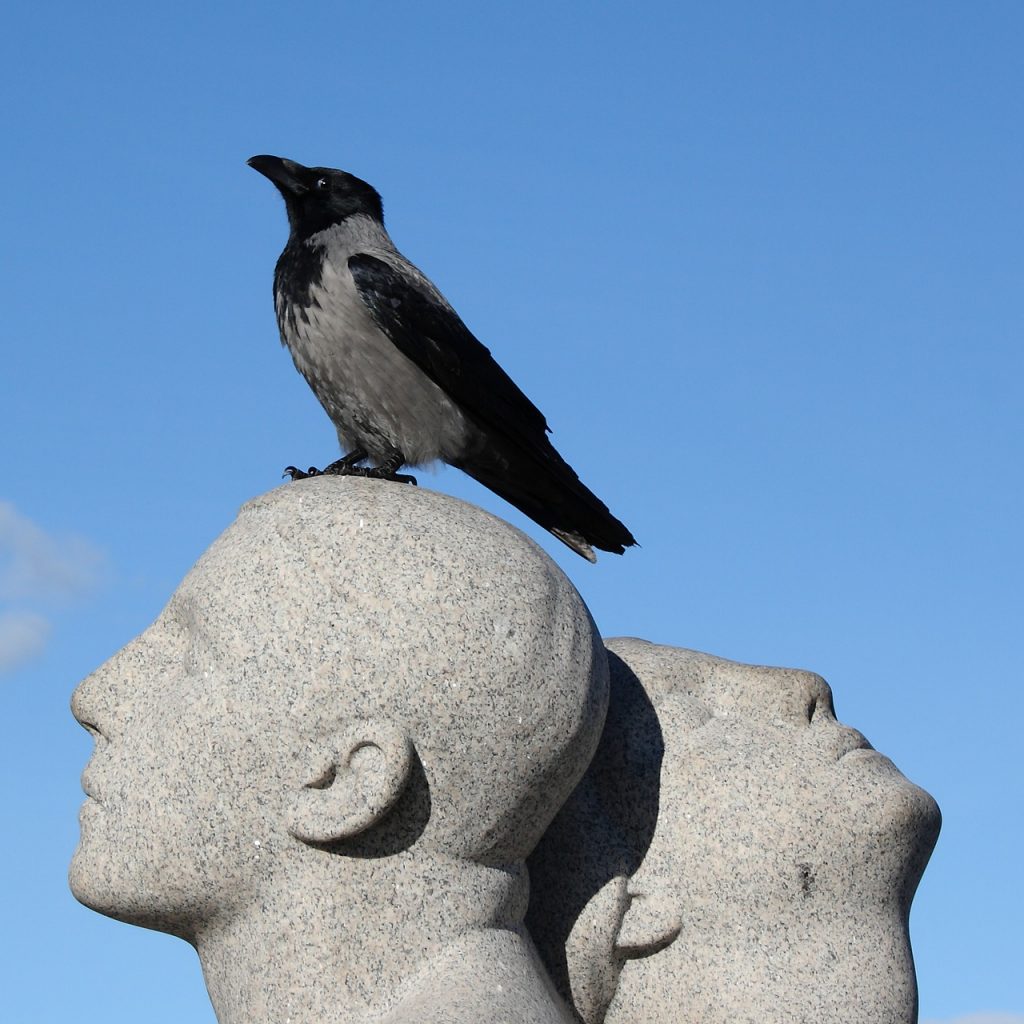 To reach Vigeland Sculpture Park, you can take the T-Bane to Majorstuen and take a 10-minute walk down Kirkeveien, or take tram number 12 to Vigelandsparken. Alternatively, you can walk to the park in about 25 minutes from the Royal Palace through the leafy suburban neighbourhood of Frogner.
And a little something for Pinterest: