Former US Marine Dave Smith joins the Life in Norway Show to talk about the differences between office life in the USA and Norway.
Back in 2014, Dave travelled to Trondheim with his Norwegian girlfriend in an attempt to find work and make a home for himself.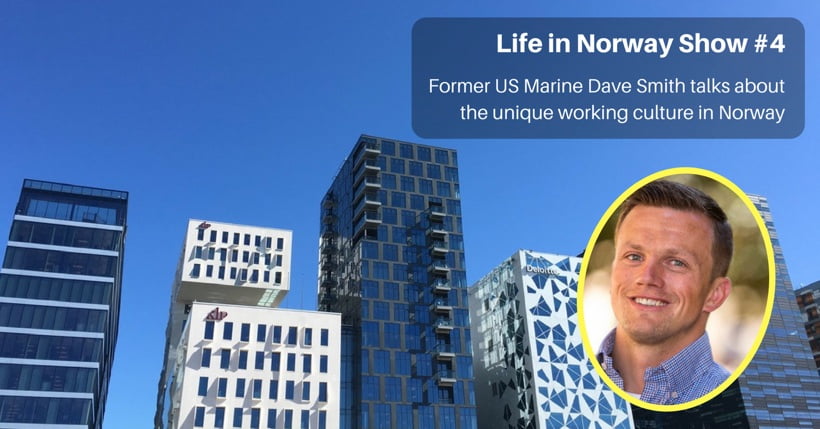 Three years later, he's happily married, working as Head of Marketing for a rapidly growing startup, and has fully embraced the Norwegian lifestyle.
Although this is episode four, our conversation was actually the first one I recorded for the Life in Norway Show, so my thanks for Dave agreeing to the interview before the podcast even existed!
I'm sure you'll agree he gives some great insights and advice for newcomers to the country.
Listen to the show here:


We talk about:
What Dave considers the biggest difference between working life in Norway and the USA
The emphasis on family and what really matters in life
Whether a tech startup can succeed in a country with a more relaxed approach to working life
What to expect working in a Norwegian office
Dave's top tips for finding a job in Norway
If extra vacation days result in reduced productivity or not
Links from the show:
Enjoying the Life in Norway Show?
Please consider supporting us from just $2 per month – that's less than the price of a basic black coffee here in Norway!
Not only will your support guarantee the future of the show, supporters get access to exclusive Q&A podcasts where you can ask any question about Norway.
You'll also get massive discounts on all eBooks we produce. Support the show here.
You can also share this episode on Pinterest: