One of the more interesting parts of Oslo is the eastern inner city area known as Grønland. This literally translates as Greenland, although it has absolutely nothing in common with the Danish slab of ice in the north Atlantic! First things first, pronunciation – "grurn-lan(d)" – the d is faint, almost silent.
Welcome SKAM fans! Perhaps you'd like our Norway Weekly newsletter and our more recent article about your favourite TV show 🙂
Along with the suburb Tøyen immediately to its north, Grønland is home to a diverse multiethnic population of first and second-generation immigrants. It suffers from a bad reputation from many Norwegians in Oslo, but having spent 11 years in Birmingham I find this kind of area the norm rather than the uncomfortable exception. It also happens to be a great place to get cheap food!
You feel you're in a different part of Oslo before you've even left the T-Bane station, with the shopping arcade offering cheap calls to Mozambique and Somalia, beautiful ethnic fabrics and multiple languages being spoken. Having said that, you still hear plenty of Norwegian. The reason? The Norwegian government give 300 hours of free tuition to all non-EEA immigrants and insist on it being taken within three years of your arrival. That's integration Scandinavian style.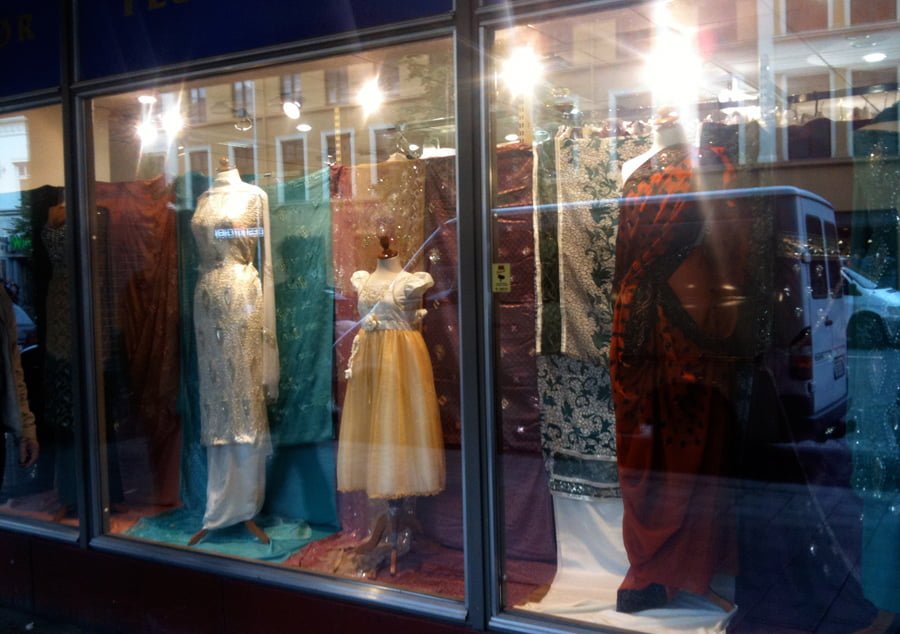 At Grønland's heart is the popular Grønlands Torg shopping complex, one of the cheapest places to shop in Oslo. There's bargain outlet clothes shops, cheap bars (beer under 50 krone is the norm), outdoor cafes and good quality fresh fruit and veg. There's also a great Salvation Army shop, one of the very few charity / second-hand shops I've come across in the city (this was written before I discovered Fretex!). Further down the main drag there's a shopping mall with a distinctly middle eastern design to it called Grønland Basar.
The River Aker winds its way from the western edge of Grønland past my apartment and makes for a lovely stroll on a summer's evening, if you don't mind playing dodge the friendly neighbourhood drug dealers of course.
Grønland is a popular place to go out, both to eat and drink. Decent curries can be picked up at the cheapest prices in Oslo, whilst beer is often under 50 kroner (about £5.50), that's astoundingly cheap for Oslo by the way.
One of my favourite haunts in Oslo is here, the Mekaniske Verksted. Roughly translated as the Mechanic's Workshop/Factory, Oslo Mek (as the cool kids say) is a great place to relax, indoors amongst the old maps and trinkets, or outdoors in the sunshine. Sadly, prices are somewhat higher here.
Kathrine has recommended a place called Gloria Flames (update: now closed!), in particular its roof terrace. I think some bands play there. Probably her band! I will go there soon Kathrine, I promise.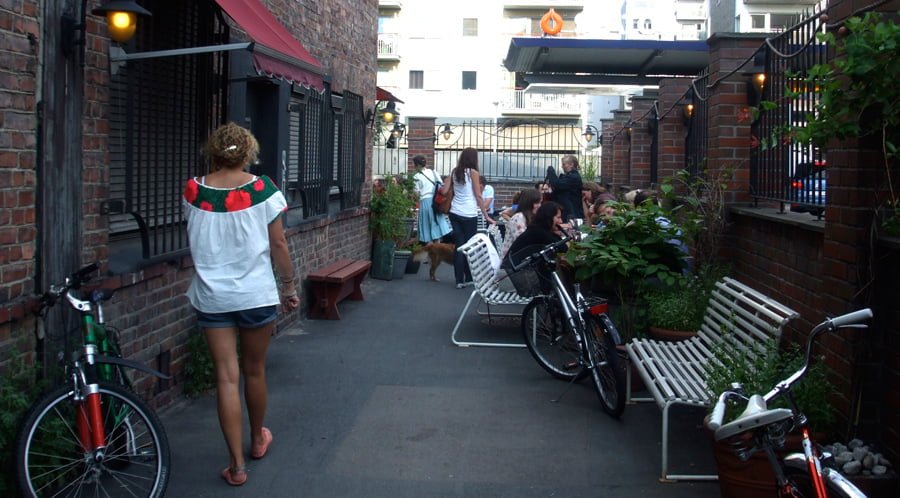 And before I sign off this whirlwind tour of Grønland, it wouldn't be Oslo without some bizarre statues. These ones are truly bizarre, I wonder if Sophie has seen them yet for her statue of the week feature?