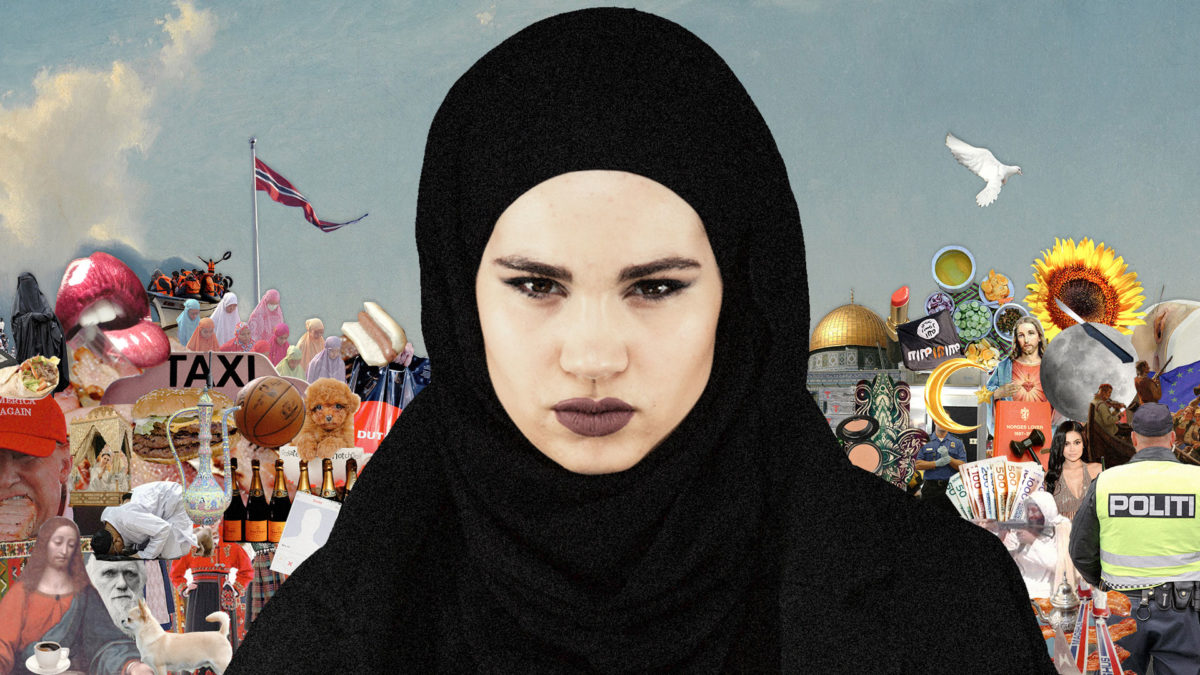 One of the most talked about Norwegian TV shows has come to an end, but several remakes are due to breathe new life into the concept.
After four seasons, one of Norway's most popular TV shows is over. What made the teen drama such a success, and are you ready for the American and European remakes?
Skam – meaning Shame in English – reflected the diversity in modern Oslo schools better than anything that has come before. Each season focused on one teen character while developing other storylines in the background, and covered topics as challenging as peer pressure, sexual abuse, mental illness, homosexuality, and religion, all set in the context of a digital-savvy generation.
The first two seasons focused on girls and the issues with their boyfriends and friendship circles, season 3 followed Isak coming to terms with his sexuality and developing a relationship with Even, while the final season followed Sana (pictured above), a tough Muslim girl trying to understand her place in a largely Atheist country.
When I first heard of Skam, I likened it to the British show "Skins" which at the time presented a realistic view of teen behaviour for the first time on British TV. But Skam took the concept much further.
A realistic portrayal of teen life
First and foremost, Skam used actors around the right age – no 30 year old Hollywood stars playing High School teens here! But actors isn't really the right word. Most of the cast had little previous acting experience, and wore little make-up, helping them appear as authentic as possible on camera.
Another reason behind the success: Skam was a web-native show. Throughout the week, snippets of action would be released online "as they happened" in the timeline. The characters each had social media accounts on which they would interact with each other as the show was taking place. At the time of writing, Isak's Instagram account had 792,000 followers.
Text message conversations between the characters were also released throughout the week. This drip approach to the stories was a hit and helped the show go viral, not just in Norway, but around the world. Hosting the snippets online also created huge levels of engagement, just take a look at the number – and length – of comments received on this one clip alone.
The clips were bundled up into regular episodes aired every Friday, just so the rest of Norway could see what all the fuss was about. They remain free to watch online. And, just to prove how grounded in reality the show was, this very website appeared in a clip for a whole two seconds!
The international success of Skam took everyone by surprise. Many fans uploaded their own translations to YouTube and followed the series just as passionately as those in Norway. The fandom went so far that several of them contacted me urging me to write an article about the show! Their wish has finally been met. Here's just one example:
I'd just like to suggest making an article and perhaps an interview with some of the cast of SKAM, two of which live and work in Trondheim. SKAM is a teen webseries produced by NRK, and has gotten worldwide recognition, to the point that fans around the world are inspired by the actors fashion, norwegian culture and some are trying to learn norwegian language, all inspired by the show.
I've seen some evidence of foreigners learning Norwegian so they could understand the show, while some of the show's slang has quickly been adopted by teens and others from across Scandinavia.
International remakes
This could be great news, or it could be a disaster. Simon Fuller has bought the rights for the U.S. and Canada, with production of an English language remake set to begin this summer. No-one yet knows where this will air, and that will be key to its success.
If the remake contains the same open and honest discussions about sex, racism and mental illness, and is released in the same internet-first manner to help the series go viral, then a hit show could be on the cards. But if the show is toned down for an American audience, as so many remakes have been over the years, it could prove a major flop.
UPDATE: Hot on the heels of the announcement that America will be getting their own version, Norwegian media are reporting that NRK has signed a deal with production companies in Germany, Spain, the Netherlands, Italy and France.
"The Skam universe is already a huge success. It will be no less successful once young people in Germany, Spain, Italy, the Netherlands and France will now get their own versions of Skam in their own languages", said NRK's broadcasting director Thor Gjermund Eriksen in a statement.