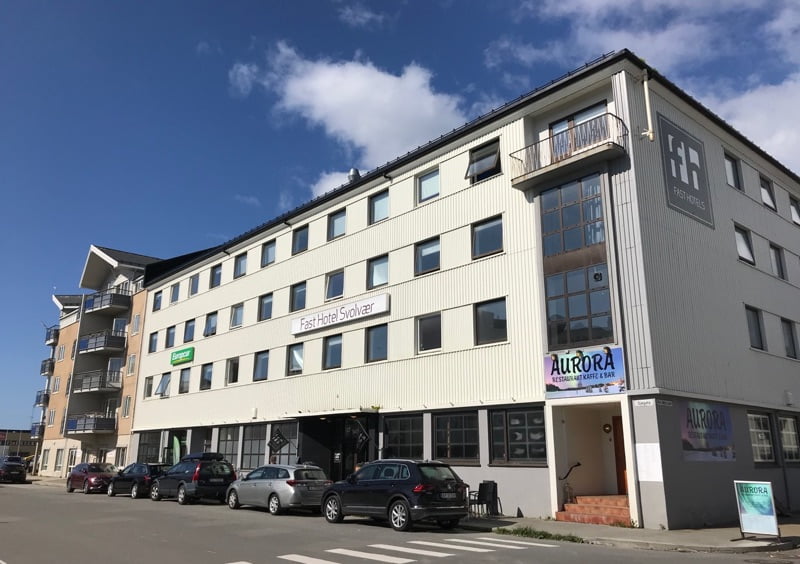 Let's take a look at a wallet-friendly option for staying in a popular cruise spot on Norway's stunning Lofoten archipelago.
Svolvær is a popular town from which to start a road trip around Lofoten, and with good reason. It's well connected to Bodø by air and ferry, and these days there are even direct flights from Oslo.
Cheap hotels in Lofoten
But! It is very difficult to find cheap hotels on the islands. Self-catering cabins are widely available but availability becomes an issue in July and you really need your own transport.
If you're looking for a good value place to stay in Svolvær and you don't have your own transport, the Fast Hotel Svolvær could be exactly what you need. Let's take a closer look.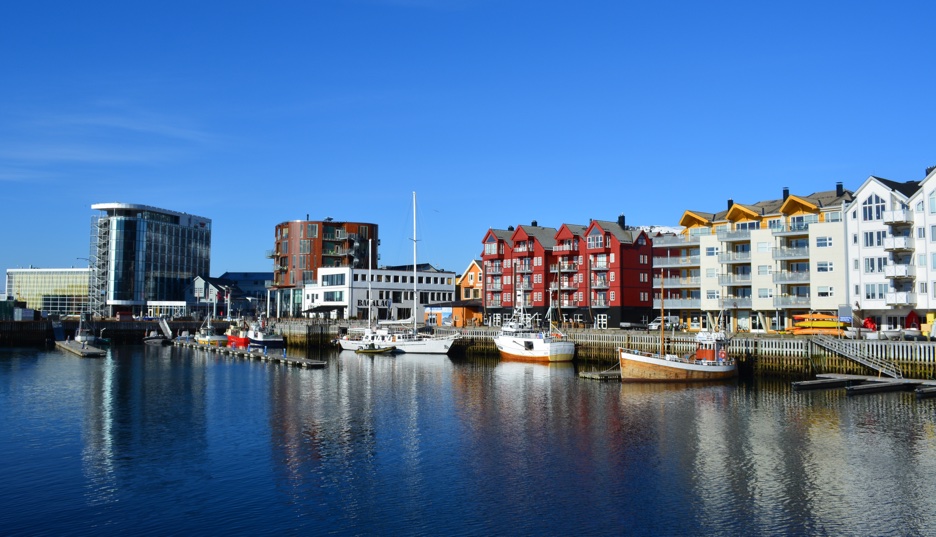 Despite its budget price, the accommodation is located right across from the Hurtigruten terminal in Svolvær, and just two minutes walk from the main town square.
Note! Fast Hotels have another location in the town, a bit farther north on Austnesfjordgata. The area is a little more residential but still only 300 metres or so from the town centre.
Check-in
The most important thing to understand about this hotel is that it's staff-free. Payment was taken when I booked the room, and the check-in process is entirely automated.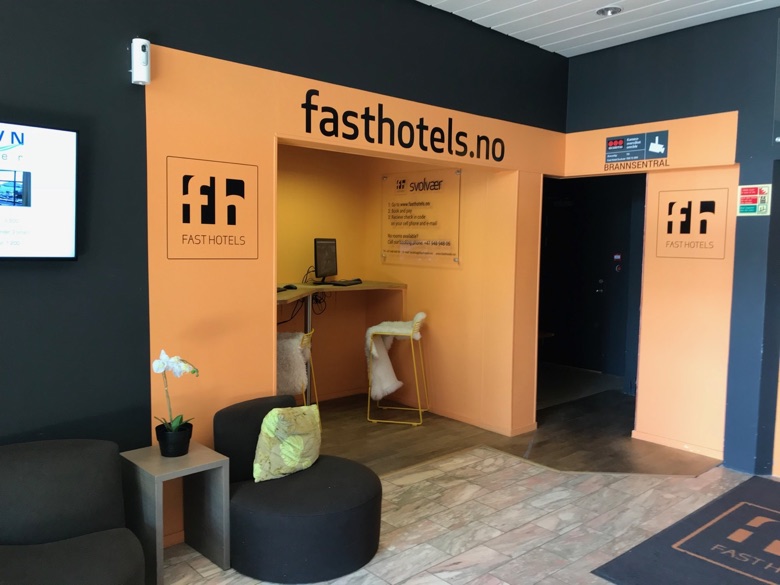 On the morning of arrival, I received a text message and email containing the code for the front door and the code for my room. The process worked fine, and I got access to my room with no issue.
There is a reception area with two internet-connected computers, and a phone number you can call should you be having any issues with access. There's also a large map for people who arrived at the wrong Fast Hotel!
Room
The room I was given was a little larger than some budget hotels, although the single bed was on the small side.
The small bathroom was typical of a budget hotel, and the shower was more powerful than I would have expected when I first saw it. No issues there.
The workspace you can see in the picture above was very helpful (I even wrote some of this review there!) and there was plenty of power sockets in the room. The Wi-Fi was free and fast.
There was no TV, but I think that's much more of an optional feature in hotels these days, given the popularity of Netflix. Besides, you're on Lofoten, you really don't need a TV.
One nice touch was a comfortable chair by the large window. Also, I was able to check out at noon, an hour later than what is normal for Norwegian hotels.
One oddity: Although a kettle (water boiler) and mug are provided, there is no tea or coffee supplied until breakfast – more on that later.
Breakfast
The staff-free concept extends to the food offer. The 'breakfast in a bag' food concept that has swept Norway these last few years is used here.
For those that don't know how this works, someone comes around very early int he morning and hangs a paper bag on a hook next to your door. When you're hungry in the morning, you simply open the door, and voila!
The amount of food in the bag here was a big surprise. It was significantly more than other 'breakfast in a bag' offers at other hotels.
However, two slices of ham in an plastic wrapper, and the same with the cheese? I could hear the beautiful environment outside the window screaming!
Opinion
Cheap hotels in Lofoten are few and far between, so this is a welcome change. I booked my single room on Booking.com and paid 990kr for one night.
The standard of accommodation would cost maybe 100-200kr less in the main cities, but as this is Lofoten the price is good value.
Alternative choice: Check out the nearby Vestfjord Hotel, another budget option in Svolvær.