Norway's Central Bank has released an ocean-themed music video to spread the word about its new 200-krone banknote.
The comedy ad features three well-known Norwegian comedians – Knut Lystad, Lars Mjøen and Jon Niklas Rønning – a rap from DJ Codfather and a cameo from central bank governor Øystein Olsen.
A remake of a 1980s comedy song, the video was the brainchild of Norges Bank's communication department and was recorded at Norges Bank headquarters, the First Hotel Grims Grenka and Oslo's port earlier this year.
The reason? Norway's stylish new banknotes are about to flood the market, and the 200-krone edition prominently features a great big cod: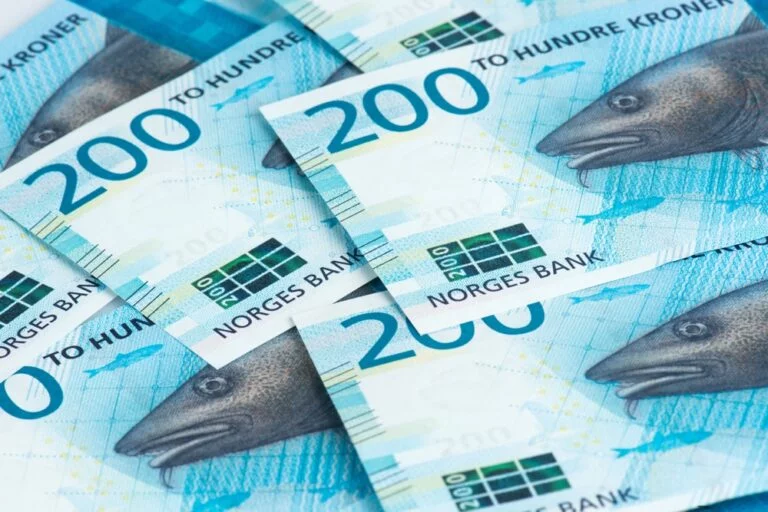 The song is about Norwegian cod coming in from the sea and being transformed by the Central Bank into money. As much as Norway is famous for its oil, cod fishing has been the lifeblood of the Norwegian economy for centuries. The bank admits that non-Norweigans will find the video hard to understand as it includes many cultural references unique to Norway.
Andreas Andersen, head of communications at Norges Bank, told The Drum: "The response we have gotten have far exceeded our expectations, with over 220 000 views on Facebook and YouTube combined so far."
"Comments are overwhelmingly positive, and many have expressed positive surprise to see a central bank using relatively unconventional methods (in a central bank context) to spread knowledge about the new banknote series. We are very pleased that so many are enjoying the video, as we certainly had fun making it together with the fabulous comedy trio Lystad-Mjøen-Rønning and their professional team."
Watch the video now:
You can watch the video on YouTube below. What do you think?