Norway is about to become the first country in the world to switch off its FM radio signal. If you have an old receiver, here's what you should do.
The country is in the process of switching off the analog radio signal on a county by county basis. The big switch-off has already started in Nordland and should be complete by the end of the year, based on the following schedule:
Jan 2017: Nordland
Feb 2017: Trøndelag, Møre og Romsdal
April 2017: Telemark, Buskerud, Hedmark, Oppland
June 2017: Sogn og Fjordane, Hordaland, Rogaland, Vest-Agder, Aust-Agder
September 2017: Østfold, Vestfold, Oslo, Akershus
December 2017: Troms, Finnmark
How to convert your car radio to DAB
Millions of old radios will be made obsolete this year. If you drive a relatively old car (and let's face it, most of us do given how expensive new cars are in Norway!), chances are it includes an FM radio receiver. Maybe you have one or two around your house too.
Before you rush out and buy a brand-spanking new DAB radio, consider buying an in-car DAB adapter from Teknikmagasinet.
The adapter plugs in to your car's cigarette lighter and feeds the digital signal into your existing FM radio.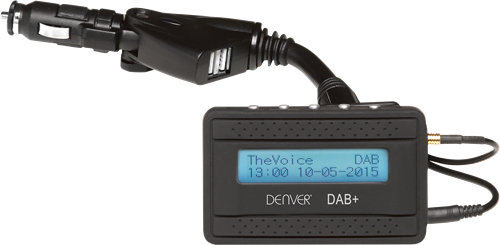 For a new set for use in the home, the mains or battery-powered Philips AE5020/12
is a smart choice.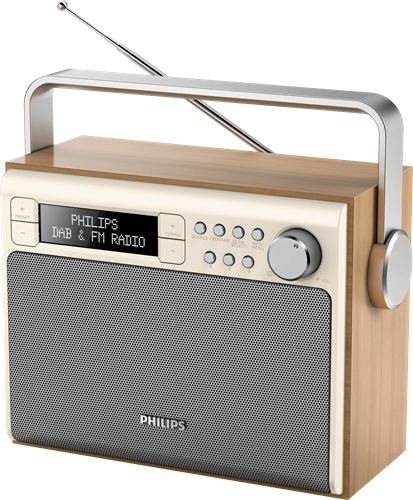 The future of radio in Norway
Just a few days after the switchover began, some broken fibre optics cables caused the DAB system to go down across large parts of the country. While the outage was relatively short, it seemed to only further the concerns of the Norwegians who say the switch to digital-only radio is premature, as reported by The Local:
"I can confirm that it is a fibre break in the Oslo area and in Oppland. In Oppland it is affecting broadband and mobile, while there are problems with the DAB network across the country," Elisabeth Aarsæther in Norwegian Post and Telecommunications Authority to VG.

Digital TV and radio provider Norkring said the breach was caused by "human error related to excavation work". Shortly before midnight on Wednesday the company said that the error had been fixed and that the network was up and running again.
Norway-based electronics manufacturer Nordic Semiconductor recently wondered out loud on their Get Connected Blog if radio has a future at all:
But in an age of on-demand media, perhaps the bigger question is whether radio has a future at all? DAB enables a wider choice of radio stations, but smartphone apps can stream your favorite podcasts or playlists via an in-car Bluetooth connection. If the likes of Spotify, Tidal and Apple Music enable news streaming, especially at regular intervals, then the future of digital radio may hang in the balance.