Find out which TV channels in Norway have the rights to show football tournaments from around the world.
The 2018/19 football season has seen quite a lot of changes as to which football competitions are available to watch on which channels in Norway.
Football on Norwegian TV
Like many countries, Norwegian television has a mix of free-to-air and premium TV channels, along with an increasing number of streaming services. For the football fan, it can be an extremely confusing process to determine what your best options are.
Many people also prefer to stream a broadcast from their home country via a VPN service, not least for the commentary and punditry in their own language.
We'll look at the best VPN options later, but for now let's take a look at how to watch the top European leagues in Norway on the box…
Norwegian football
Okay so the Eliteserien is hardly a top European league, but it makes sense to start here given we are talking about Norway.
Norway's main domestic competition is a summer league, which means football fans in Norway have the benefit of enjoying their sport year-round! It also has one of the more complicated rights deals out there.
The current rights holder to football matches from the top two divisions in Norway is the Discovery network. This means the big games of a weekend broadcast on TV by MAX and TV Norge, with the others available via the Eurosport Player streaming service.
Subscriptions are available to TV Norge and MAX (and the other Discovery channels) by way of the Dplay streaming service for 79kr per month. You can order Dplay and Eurosport for 129kr per month. A standalone subscription to Eurosport Player costs 129kr per month.
One nice touch – the domestic cup competitions are broadcast on NRK, which is free to access. That said, it's because of NRK that you need to fork out for a TV license!
UEFA Champions League
The current holder of the right to show Champions League matches is Viasat's Viasport, although TV2 Sport also broadcasts one live game per day which is included in their regular sports package. Most of the games have Norwegian commentary on both networks.
Champions League games can be enjoyed along with French and German football by subscribing to the Viaplay sports package. A month's subscription to Viaplay with sport costs 299kr per month, with a one-year subscription available for a slight discount at 2,999kr.
UEFA Europa League
The current holder of the right to show UEFA Europe League matches is TV2 Sport. Games can be enjoyed as part of the regular sports package (99kr), which is much cheaper than the sports plus Premier League package (399kr).
English football
TV2 Sport is the exclusive holder of rights to English Premier League games, and they are doing their very best to profit from its popularity in Norway. Premier League matches are even priced separately from the TV2 sports packages.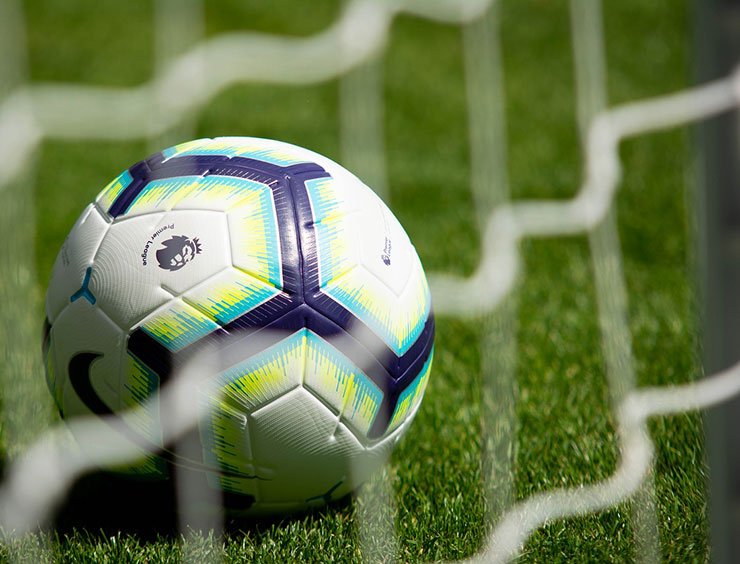 This means that for TV2 Sumo (the online streaming service), 99kr buys you access to the sports channels but you have to fork out an eye-watering 399kr per month instead if you want to watch Premier League games.
Viasat's Viasport show one Championship game per week, but supporters of lower league teams have another option.
The iFollow service streams live coverage of every game in the English Football League (Championship, League One and League Two) with the exception of those being screened by Viasport or any other channel in Norway.
An iFollow season pass for one team costs GBP £110, with individual matches available from GBP £10.
Spanish La Liga
The current holder of the right to show Spanish La Liga matches is Strive, a new online-only sports streaming service. You can watch games on Strive online via their website, on your phone using apps for iOS and Android, or on your TV via Chromecast.
At he time of writing the cost is 79kr per month with no long-term commitment, so this seems like a reasonable option if you want to watch Spanish or Italian football. All the games come with English commentary.
Italian Serie A
As with Spanish football, streaming service Strive is the current rights holder of Italian Serie A matches. The 79kr month-to-month contract entitles you watch live games and highlights from previous matches. All the games feature English language commentary.
German Bundesliga
The current holder of the right to show German Bunesliga matches is Viasat's Viasport. The bigger games are shown on Viasport TV channels, while the others are also available via the Viaplay online streaming service.
A month's subscription to the sports package costs 299kr, with 12 months available at a slight discount for 2,999kr. Other sports available to Viasport/Viaplay subscribers include NFL, Formula 1, UFC and golf.
French Ligue 1
The current holder of the right to show French Ligue 1 matches is Viasat's Viasport. The bigger games are shown on Viasport TV channels, while the others are also available via the Viaplay online streaming service.
Viaplay offers subscriptions to their sports content for 299kr per month, or 2,999kr by paying for one year in advance.
If you subscribe to Viasport/Viaplay to enjoy the German or French football, you'll also be able to watch American football, F1 motorsport, and the European Tour of golf.
USA Major League Soccer
If you're interested in watching the soccerball from the States, there's been a change in broadcasting rights holder for the 2019 season. Previously available on Eurosport, all MLS games are now broadcast on streaming service Strive.
Watching football via a VPN
The main problem many foreigners have when subscribing to football channels in Norway (aside from the cost!) is the Norwegian commentary.
Even if you can understand the commentary, the Norwegian pundits rarely have the same insight into the foreign game as a native journalist.
Many football fans then choose to stream games via the streaming service of a network in their home country. The problem with this is that networks tend to block access to viewers from outside the country.
A Virtual Private Network (VPN) may sound complex, but it's really quite straightforward. A VPN simply acts as a tunnel for your data. If you want to watch a streaming service from the UK or Spain, then a VPN makes it appear that you are physically located in that country.
As an added benefit, using a VPN also encrypts your data, so you can browse with safety when you're at home or away. Our recommended provider is PureVPN who have a great range of packages, whether you want to use your home computer or even your smartphone.