Norway's Viking ships can finally look forward to an improved home following the government's change of heart on funding.
The Oseberg, Gokstad and Tune ships are world-famous tourist attractions in the Norwegian capital Oslo. While not currently on display, the Viking Age ships have long fascinated tourists from around the world.
The small Tune ship was unearthed on a small island near Fredrikstad in 1867. The Gokstad ship was later discovered near Sandefjord under a pile of earth that had long been known as The King's Mound. In 1903, the Oseberg ship was discovered with much of its decorative carvings still intact.
Just over a month ago, the Norwegian government insisted the Viking Age Museum must cut costs by NOK 1 billion ($100 million). Museum bosses said that such political squabbles over finances risked "irreversible damage" to the ships.
An increased grant to the museum
Today, the government has confirmed an increase in the grant to the Viking Age Museum of NOK 700 million ($70 million). However, the plans must still be scaled down, something that has frustrated the museum director Håkon Glørstad.
He told NRK he is happy that the construction can now start with no further delays. However, the fact that the government has chosen a compromise solution leaves him with mixed feelings.
"The collection will be well taken care of and that is our first priority, but the cuts will especially affect those who use the museum often," said Glørstad.
The alternative was starting again
Minister of research and higher education Ola Borten Moe has made headlines this year for his budget cuts in many areas. So it was some surprise to hear the Centre Party minister announce the reversal by the government.
"We have now made an overall assessment where the alternative would have been to move back to the start and start the project again. Then we would have lost both valuable time and the resources already put into the plans," he said.
Services for children and young people to be cut
One aspect required for the museum was to deliver a teaching program for children and young people. In the original plans, special rooms designed for school classes were included.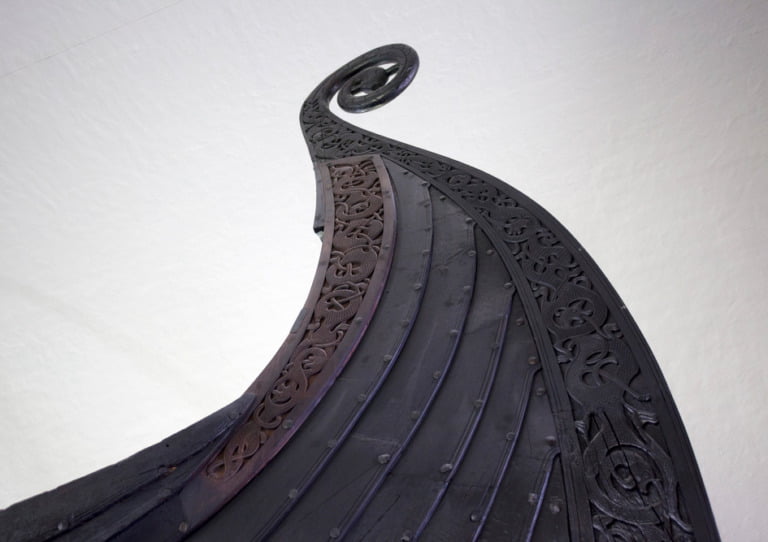 Glørstad said that those services will now not be included in the plans because of the compromise solution. He also said there will be uncertainties related to the quality and operation of the museum because some planned office facilities will not be financed.
Estimated opening in 2026
The old museum closed for tourists last year as experts prepare the ships for the move. Construction is scheduled to start this autumn, with the new Viking Age Museum set to open in 2026.
Museum director Glørstad said he will continue to work for the museum to receive increased funding.