Life in Norway Show Episode 25: American chef Ben Vidmar is so passionate about food that he's trying to grow his own in the world's northernmost community.
On my recent trip to Svalbard I met so many fascinating people from all over the world. Everyone has their story to tell, but without doubt one of the most interesting is that of American entrepreneur Ben Vidmar.
He works in Svalbard as a chef and has his own business, Polar Permaculture. He aims to solve one of the biggest headaches of life at 78 degrees north: obtaining fresh food while reducing waste.
Read more: Living on Svalbard
In this week's episode, I sit down in Ben's office to chat about what brought him to such a remote place. We talk about his business, and what he believes is possible when it comes to growing food sustainably on Svalbard.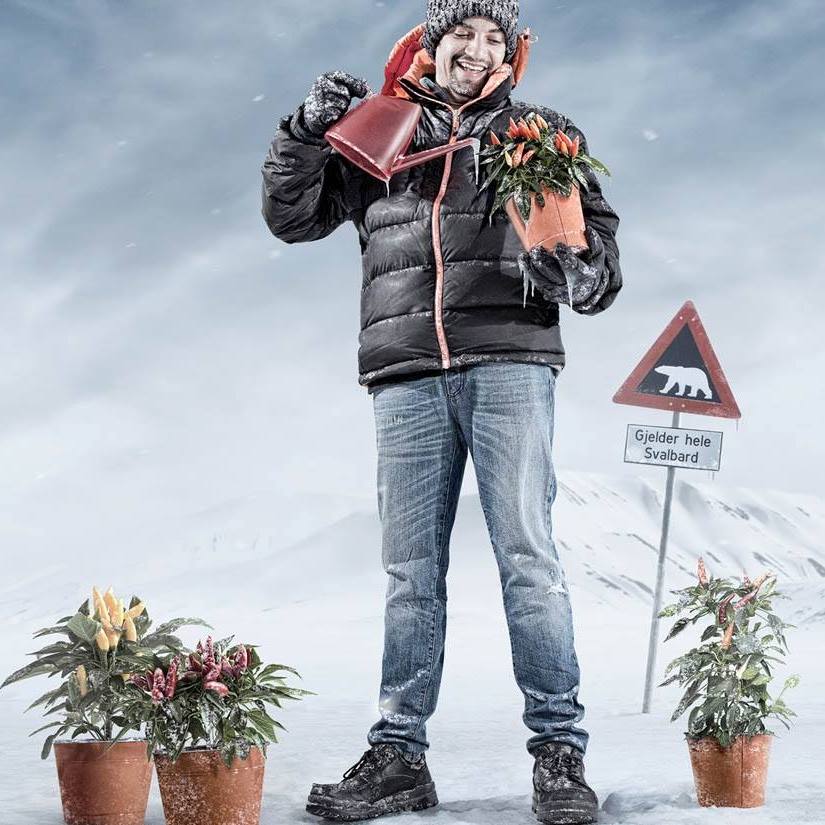 Listen to the show
You can listen to the show using the web player below, or on your podcast player of choice, including: Apple Podcasts, Stitcher, YouTube (audio only), and now Spotify. Simply search for 'life in Norway' on your platform of choice to get started.
Wherever you listen, don't forget to hit 'subscribe' to ensure you don't miss an episode!
Arctic farming
Ben is based two kilometres south of Longyearbyen's commercial centre in the small collection of buildings known as Nybyen.
It's easy to spot his greenhouse in March, lit up as it is in pink-purple light like something from a sci-fi novel. From May to September all kinds of plants can grow in here, but at the moment he only has temporary permission.
His hydroponics lab is in the basement of a nearby building. Here he grows micro greens and other plants, which are sold to local hotels and restaurants.
"Everything here is imported so we want to create locally-grown food for Longyearbyen. We like to collect back the waste, which we compost with worms and other systems. We use the compost we produce to grow more food."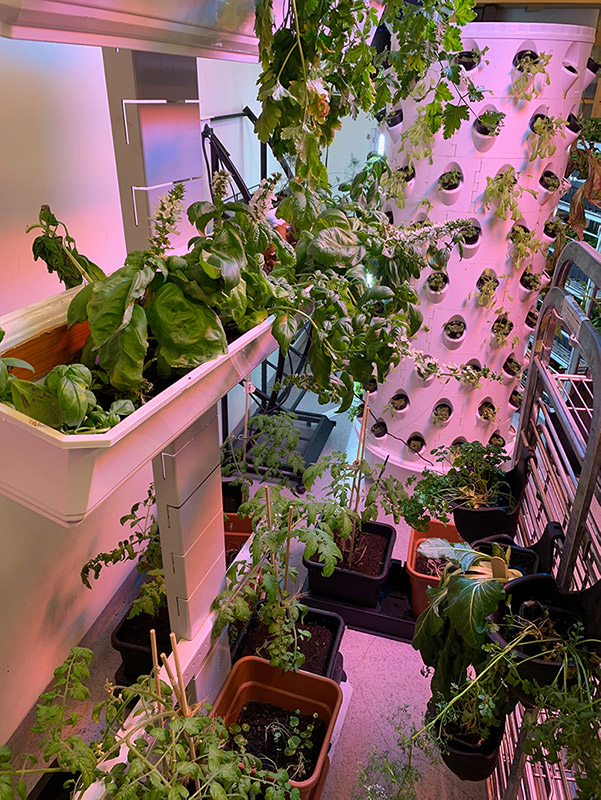 If you're spending some time in Longyearbyen, you can join one of Ben's permaculture tours to learn more about the process. He recommends the four-hour 'Arctic Farm to Table' tour, which is part tour of Longyearbyen, part conversation, part cooking class.
Life in Longyearbyen
Ben describes life in Longyearbyen as a fairytale! "Since I came to Svalbard, I've been able to do everything I wanted to. You only work 7.5 hours per day, you make enough money, there's no stress. Then you have all of this free time, and that's when the creativity started to come out".
Read more: Tour of Longyearbyen
When asked about the biggest issues living in Longyearbyen, he spoke of the housing problem that I covered recently in an article for Forbes: The Housing Crisis In The World's Northernmost Town
Towards a truly sustainable town
Ben's vision is to help create a truly sustainable town. "It can happen, but it takes everyone working together. There are over 1,000 dogs here but their organic waste is just thrown away. That manure can be used to create energy. We want to connect all the other companies and help make everything more sustainable."
"We are going to open a zero-waste restaurant called the Greenhouse. We want to do on a small-scale what we would like to see for the city. We will provide fresh, locally-grown food, use less single-use plastic, and compost the waste".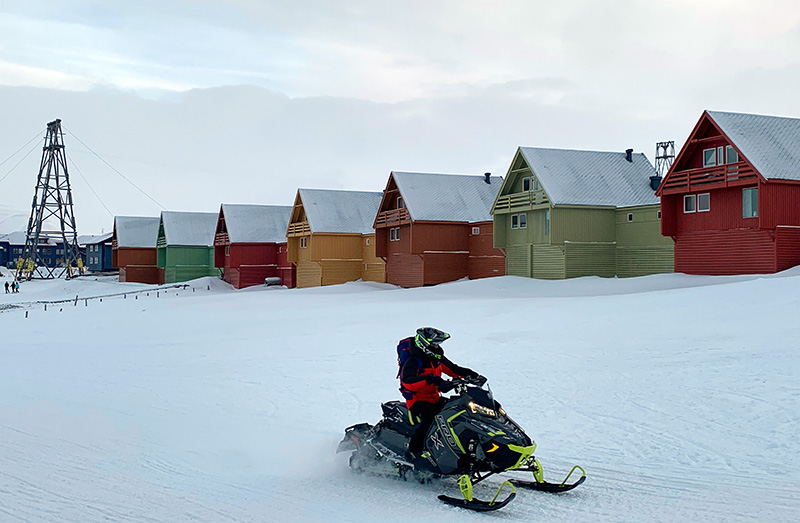 Original interview with Ben
Back in summer 2017 I interviewed Ben by email. It was one of the more popular posts on the blog at the time, so I've reproduced it here. My thanks to Ben for this interview and his podcast appearance!
Why did you move to Svalbard?
I moved here in 2007 after taking a chef position on an expedition cruiseship.
What is a typical Svalbard diet?
The only cheap items on the island are alcohol and tabacco. Food and all things needed are quite expensive. I have family here, so we prepare meals at home and eat well. Most single people eat mainly at restaurants, but families tend to cook more at home.
Tell us the story of your business?
I am a foodie/chef and was very dissappointed with the produce shipped here. Being an island, everything comes up by plane or boat. I wanted to have the freshest produce possible, do I needed to grow it myself and that is how the business got started.
What are the challenges of running a business in Svalbard?
Being so remote, everything is expensive to ship here. Logistics are a nightmare and prohibit most types of business from taking root here.
What do you do when you're not working?
I spend time with family and walk my dog Fluffy.
Do you ever feel lonely?
Always! Even with family this place can be very lonely.
How do you cope with the permanent sunlight and permanent darkness?
During the midnight sun, we are so busy with tourist that we do not have time to think. During polar night, we catch up on sleep that we mixed earlier in the year.
How long do you plan to stay in Svalbard?
I did not plan to be here almost 10 years and should probably start to make an exit plan. Life is so easy and have timeless here that you could get trapped here if your not careful.
How important is tourism to Svalbard?
Tourism is now one of the main industries here on Svalbard. More tourism is possible, but not without some challenges.
Anything else to add?
Svalbard is so raw and pure. It is one of the only places left where you can experience true silence. This is a place where you only find people who want to be here. People who do not love the place leave. You do not get all of the negative vibes that way.