Svalbard resident Ben Vidmar answers questions about living on Svalbard and his permaculture-based food production business.
Benjamin Vidmar has lived and worked on Norway's Arctic archipelago for ten years. Here he answers our questions about everyday living on Svalbard and his business Polar Permaculture.
The permaculture-based food production company has its own indoor hydroponic garden, a mushroom garden, and continue to work on new solutions and innovations for growing food in the unique climate of the far north.
If you're spending some time in Longyearbyen, you can join one of their Polar Garden Tours. The one-hour tour includes a visit to the basement lab and polar greenhouse, with a talk on the history of the company and the basics of permaculture.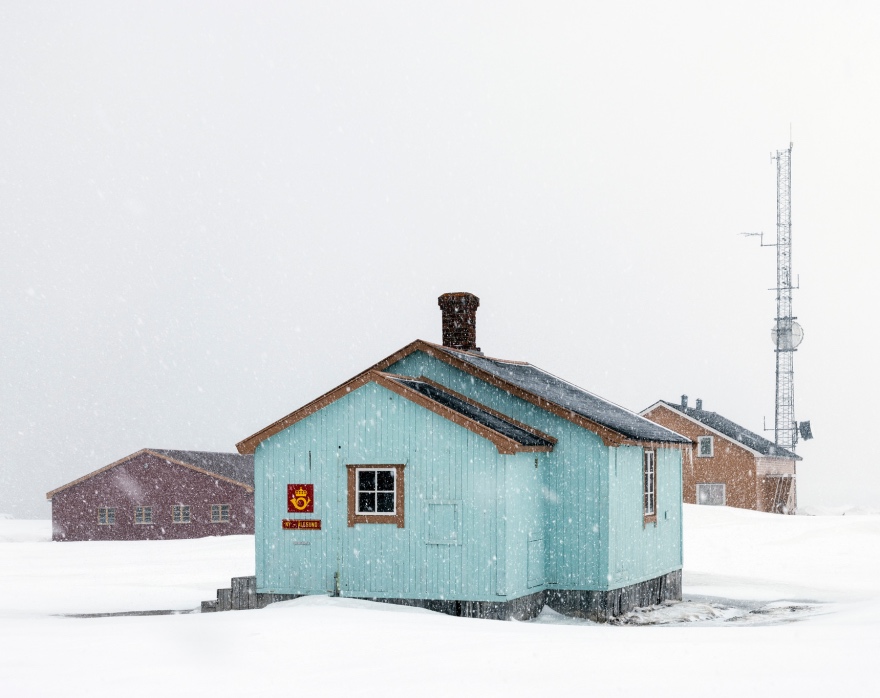 Why did you move to Svalbard?
I moved here in 2007 after taking a chef position on an expedition cruiseship.
What is a typical Svalbard diet?
The only cheap items on the island are alcohol and tabacco. Food and all things needed are quite expensive. I have family here, so we prepare meals at home and eat well. Most single people eat mainly at restaurants, but families tend to cook more at home.
Tell us the story of your business?
I am a foodie/chef and was very dissappointed with the produce shipped here. Being an island, everything comes up by plane or boat. I wanted to have the freshest produce possible, do I needed to grow it myself and that is how the business got started.
What are the challenges of running a business in Svalbard?
Being so remote, everything is expensive to ship here. Logistics are a nightmare and prohibit most types of business from taking root here.
What do you do when you're not working?
I spend time with family and walk my dog Fluffy.
Do you ever feel lonely?
Always! Even with family this place can be very lonely.
How do you cope with the permanent sunlight and permanent darkness?
During the midnight sun, we are so busy with tourist that we do not have time to think. During polar night, we catch up on sleep that we mixed earlier in the year.
How long do you plan to stay in Svalbard?
I did not plan to be here almost 10 years and should probably start to make an exit plan. Life is so easy and have timeless here that you could get trapped here if your not careful.
How important is tourism to Svalbard?
Tourism is now one of the main industries here on Svalbard. More tourism is possible, but not without some challenges.
Anything else to add?
Svalbard is so raw and pure. It is one of the only places left where you can experience true silence. This is a place where you only find people who want to be here. People who do not love the place leave. You do not get all of the negative vibes that way.
You can find out more about Benjamin and his work at Polar Permaculture.