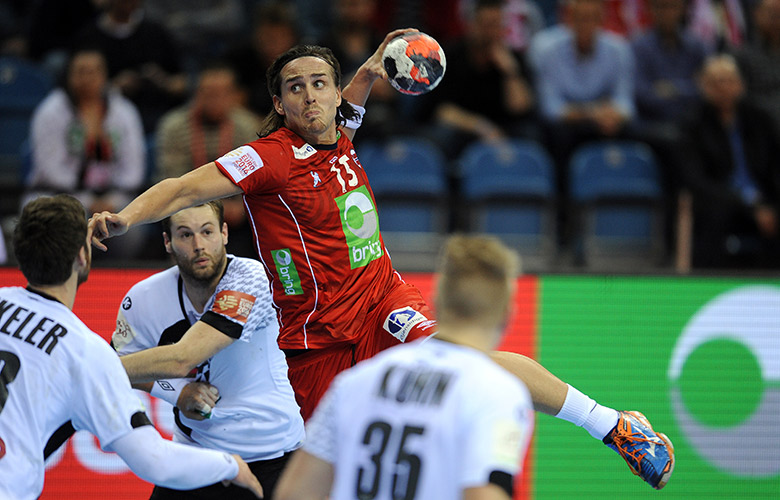 Sport in Norway is not just about snow, mountains and winter sports…
When you think of sport in Norway you immediately think of snow, mountains and winter sports.
It's true that skiing is far and away the most popular sport in Norway – though for some it's simply a means of getting around – but away from the mountains, Norwegians share the European love of a sport that's less well known in the English-speaking world: handball.
History of handball in Norway
The origins of handball can be traced back many hundreds of years. There's evidence of the Romans playing a similar game called expulsim ludere, along with similar games being played by the Inuit in Greenland and bon vivants in Mediæval France.
By the end of the 19th century there were games akin to handball being played in most European countries but all with slightly different rules and regulations. A few nations, including Denmark, Sweden, Norway and Germany sought to codify the rules and come up with a standard for everyone to compete.
After much discussion, in 1906, the first written set of handball rules was published by Danish Olympic Medallist Holger Nielsen. These rules were then modified and improved over the next few years until, in 1925, Germany and Belgium competed in the first International games of Handball.
The International Amateur Handball Federation, an offshoot of the IAAF, was formed in 1928 and in 1946 was dissolved when the International Handball Federation was formed. This is the governing body of the sport to this day.
The sport has been a permanent feature of the Olympics since 1972 for men and 1976 for women. An earlier outdoor variant called Field Handball was featured as an exhibition sport at the 1936 Olympics in Berlin. There is also the World Championships which have been held regularly since 1954. These currently take place every two years.
How to play handball
Handball is a very fast-paced game played on a court of 40 x 20 metres (44 x 22 yards) with a goal at each end. Each goal is surrounded by a 6m zone where only goalkeepers are allowed to touch the ground with the ball in their hands.
The game is played in two halves of 30 minutes each. The ball is 23-24 inches in circumference – about halfway between a softball and a soccer ball – and is designed to be held comfortably in one hand. Two teams of seven players aim to score by getting the ball into their opponents' goal. Players can run with the ball but must bounce the ball every three steps when moving or three seconds when standing.
One of the most iconic features of handball is that of players diving through the air in order to score. Players can't contact the ground deliberately in the goal area but they can fly through it to receive the ball and slam it into the net before crashing to the ground – and they frequently do!
Norway's national teams
The Norwegian Men's National Team have only qualified for one Olympics, Munich 1972, where they came a paltry 12th. By contrast, the Women's National Team have qualified for seven of the eleven Games at which the sport has been contested and have won six medals.
In Seoul in 1988 and Barcelona in 1992 they won Silver and then after coming 4th in Atlanta in 1996 got back to winning ways with a Bronze medal at Sydney in 2000. They failed to qualify for Athens in 2004 but then in Beijing in 2008 they triumphed spectacularly to bring home their first Olympic Gold Medal.
This was matched in 2012 in London with another Gold Medal and then in 2016 in Rio, they won a second Bronze Medal bringing their total to a nicely rounded two of each type!
In the World Championships, the Men fare similarly badly as in the Olympics though a sole Silver in the 2017 championships in France are a slight consolation. It won't surprise anyone to learn the the Women's team has a much better World Championship record!
Bronze medals in 1986, 1993 and 2009 form a strong base. Winning silver in 1997, 2001, 2007 and 2017 add a nice middle platform to the tally. On top of that, the first Gold Medal came on home soil in 1999 when the games were hosted by Norway and Denmark with the finals being played in Lillehammer.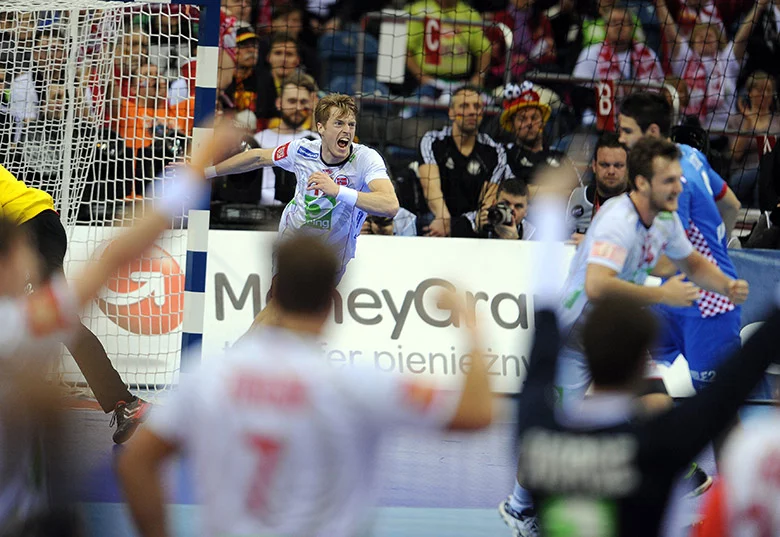 Since then, the Women's national team have won Gold at two more World Championships, Brazil in 2011 and Denmark in 2015. Perhaps surprisingly, in a mostly-European sport, Norway's Women have had much better success at the European Championships then the World Championships with seven gold, three silver and one bronze medal. The Men, however, have placed no higher than 4th!
The national league
Away from the glitz and glamour of International Competition, Norway also has a thriving Domestic League. The top level of domestic Handball in Norway is called the Eliteserien and has Women's and Men's leagues.
12 teams compete in the Eliteserien with the prize for winning being crowned Norway's champions. The bottom three teams are relegated to the 1 Division. The most successful team of the Men's league are Sandefjord TIF with seven titles although they are currently in the 1 Division.
In the Women's Eliteserien, Larvik HK are the dominant team with 18 titles to their name including an incredible run from 2004/05-2016/17. The reigning champions are Vipers Kristiansand who finally wrestled the title from Larvik in 2018!
Norwegian teams in European competition
Winners of the various leagues around Europe go forward to compete in a Champions League. The Men's clubs, just like their national counterparts, have a terrible record at this level. The women, however, fare only slightly better.
In the EHF Champions League, Larvik have managed just one win and one second place. This is still an incredible achievement in the pinnacle of the sport at club level. The dominant sides in European competition in the past were Spartak Kiev but more recently four of the last six have been won by Györi ETO KC of Hungary.
Handball is played by millions of players around the world, both men and women alike, so next time you're looking for a new challenge, why not give it a try?