During my first weekend in Tromsø, I was determined to get under its skin. For a town of just 69,000 people it punches well above its weight in musical and cultural circles and I wanted to find out what makes it tick.
Tromsø is a famous breeding ground for electronic music. Artists such as Röyksopp, Bel Canto and Mental Overdrive found their feet here and the city hosts the annual Insomnia techno festival. Check out this video for a little hint as to why Tromsø has something special about it:
(click here if the video doesn't load)
I was given a few tips by various folk on Twitter and the first one I followed up was a real gem. I made my way to Backbeat Vinyl & Kaffe on Vestregata, a small yet busy record shop slash coffee shop. Their selection of vinyl, in particular for Scandinavian artists, is impressive and if you buy a coffee you can spin a vinyl of your choice. Although I couldn't understand the majority of conversations, I got the impression this is fast becoming a daytime social hangout for those who like their music described in inches.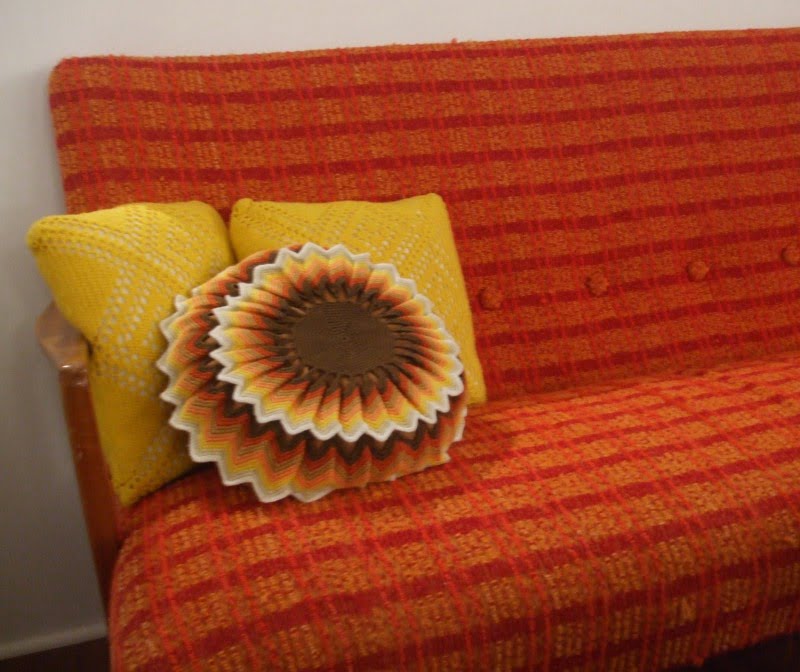 Further downtown is the Blå Rock Cafe, something of a Tromsø institution. From the outside a modest looking wooden building becomes a rabbit warren of nooks and crannies once inside. Posters adorn the walls, big screens show live sport and even early in the afternoon two of the bars were open serving Mack (the local brew) and the burgers for which Blårock is known, such as the Dead Kennedys, Dinosaur Jr and Red Hot Chili Peppers. Can you guess what the last one has on it?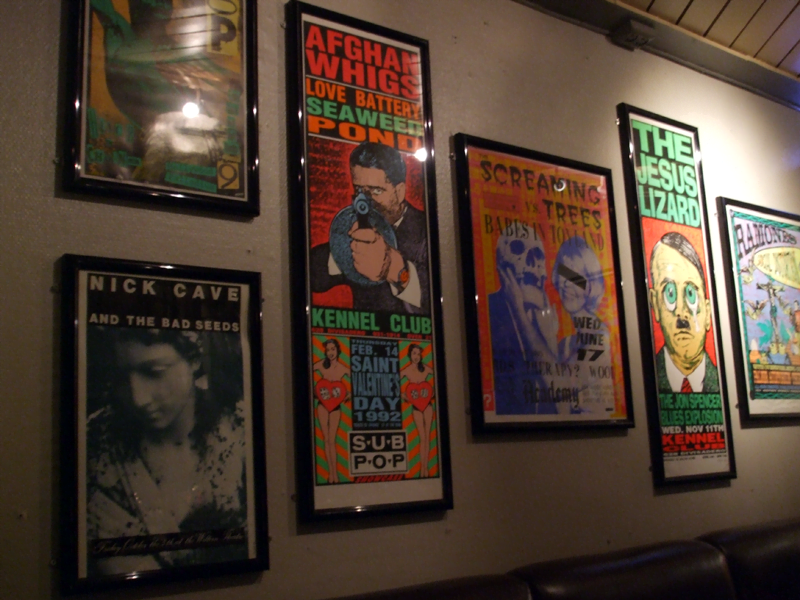 I had a good chat with one of the barmen who gave me the run down on "his town". Through his misty eyed anecdotes I could sense a genuine pride of living somewhere completely different, and a genuine dislike of "the big city", aka Oslo.
They had a DJ just about to start, but instead I headed out of the door and via a few icy pavements checked out the third recommendation, Bastard Bar.
What is it with Norwegians and English swear words? I've already come across SHIT, the skateboard brand whose shops in Oslo and Bergen have sadly now closed, and now Bastard.
It wasn't what you'd call a welcoming bar… a few steps down to a wooden door with a neon sign above it, with no clue as to what awaited you on the other side!
Still I went for it and to my surprise I DID NOT end up in Narnia! It was as expected really, dark, moody, with a whole bunch of regulars mooching about. It's obviously a metal/punk bar at heart, but it's live schedule suggests any style of music is welcome.
While I was in Bastard an older guy came in with a bag, found his mates, then dished out a whole load of vinyl he'd just bought over at Backbeat.
At that moment I knew I'd visited the right places, I'd got an insight into the real Tromsø, the places I'd be hanging out in if I lived here. But it also reminded me how small the town is.
There were a few more places I didn't get the chance to visit, especially some that I noted down from a whole bunch of posters that were literally all over the town.
These gave an indication of the variety of cultural events taking place in the town outside of the music circles I was looking in, such as the International Film Festival which kicks off just next week. I'm planning a return in February or March, so I'll come back and update this post then.
My verdict on Tromsø? As suspected, for a town so small and so remote, there is a whole load of stuff going on here. This town isn't just houses, bars, snow, mountains and 69,000 people, it's the cultural hub of the whole of Northern Norway. And that's a blinkin big place.
Signing off this post is Tromsø's very own Röyksopp featuring everyone's favourite Swedish popette, Robyn. Enjoy 🙂