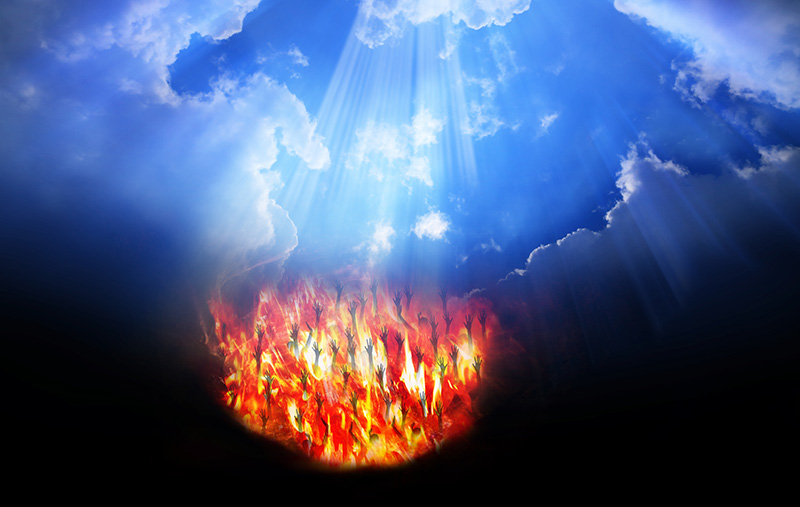 Norway's greatest playwright Henrik Ibsen wrote an important play in the middle part of his writing career called Ghosts. Here's why it's such a pivotal play and why you should check it out.
Henrik Ibsen is often associated with dark narratives and controversial subjects in his plays. In fact, almost no theme was off limits for one the world's most renowned playwrights.
Perhaps the darkest and most shcking text of Ibsen's writing career was his 1881 play Ghosts. It was a play that dared to tackle taboo subjects that simply weren't talked about about at the time of its release.
Let's take a closer look at the play, the controversies and the criticism that followed its release.
Controversy
Much of the controversy surrounding Ghosts stems from the main themes contained within the play. Subjects such as venereal disease, incest, euthanasia and religion proved a little too much for its nineteenth-century audience.
Read more: Must-read Norwegian novels
The negative reception of the play at that time was charged by the moral traditions that societies held, particularly those in the U.K. Things such as venereal disease and incest were hardly talked about in private quarters let alone in the public domain.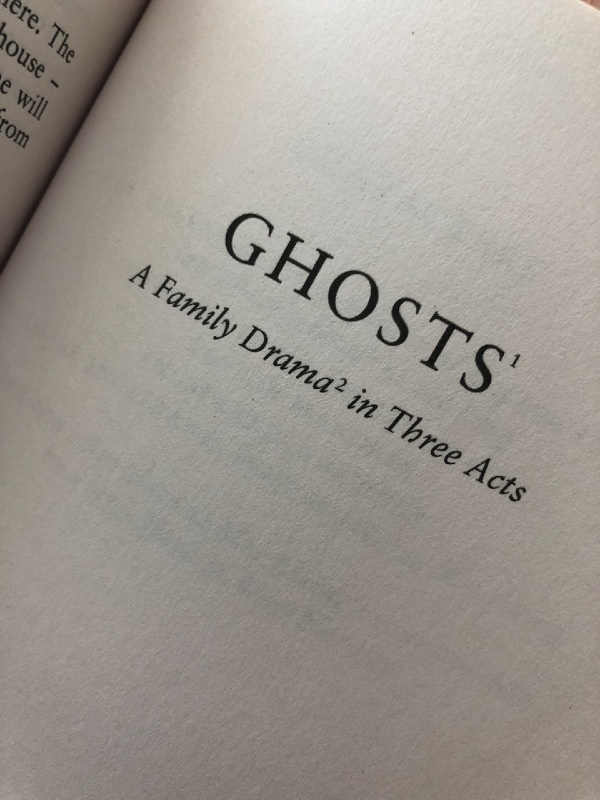 Ibsen had anticipated the scathing condemnation that was to come, which was one reason why he wrote the play in the first place – he expected the fury that it would stir up.
The Norwegian's honesty, defence of free love and attack on religion were deemed wholly inappropriate by critics. One review, in The Daily Telegraph, did not hold back:
"Ibsen's positively abominable play entitled Ghosts…. An open drain: a loathsome sore unbandaged; a dirty act done publicly…. Gross, almost putrid indecorum…. Literary carrion…. Crapulous stuff."
Read more: A Brief History of Norway
Ghosts was another cutting and very real commentary on the taboo realities of nineteenth-century family life, and for Ibsen, nothing was off limits.
Trademark Ibsen
Ibsen wrote Ghosts in the Autumn of 1881, and in large, he defied many warnings over the storm that would follow its initial publication. The Norwegian was unwavering in his determination to publish it.
This kind of resolve sets Ibsen apart from other nineteenth-century playwrights – and writers. It also helped thrust him towards more modern ideas and concepts.
Ghosts was a steppingstone, an experiment for a highly skilled writer, from here, he entered into the complex world of psychological plays and dramas those that are layered with symbolism.
What's in a title?
Just like other works of literature, a title can be quite revealing. The original Danish and Norwegian title of the Ghosts was Gengangere, which translates as "Ghosts" but also to "ones who return" or"revenants". This means that the title in Scandinavia holds a double meaning, "ghosts" and "the return of a person"
In English, though, the title Ghosts does little to provide readers with an alternative or wider meaning. But what both titles do, the Danish/Norwegian one and the English one to a lesser degree, is connect to the play to Ibsen's previous play, A Doll's House.
The connection between Ghosts and A Doll's House
If A Doll's House, the play that was published immediately before Ghosts in 1879, was attacking the gender norms of nineteenth-century Europe, then his 1981 play was an honest account of reality, choices and consequences.
The two plays are intrinsically linked, in the sense that Ghosts can be read as the consequences of Nora staying with her husband. Instead of leaving her husband and children (like Nora in A Doll's House), Mrs Alving is a woman that returns to her husband having previously left him for a short period of time.
In Ghosts, Ibsen appears to be toying with free will and the consequences of choice, and Mrs Alving's decision sets off a whole chain of shocking events that unfold in the rest of the play.
A summary of Ghosts by Henrik Ibsen
Mrs Alving is the widow of Captain Alving. Their son is Osvald who happens to be an artist. Mrs Alving's marriage to the Captain was a troublesome one – her husband was unfaithful throughout their time together.
The local pastor was the one that advised her to marry the Captain despite his infidelities. We learn that Mrs Alving's love proves to be in vain and her husband does not change his ways all the way up to his death.
This sets the scene for the play. From here, the controversy comes in waves and the reveals get more and more scandalous. We learn that the Captain's son Osvald has to deal with the consequences of his father's adulterous life in the form of syphilis.
Ibsen writes not just about venereal decease but also incest, and at the emotional conclusion to the play, the moral questions posed by euthanasia.
Ibsen quite masterfully plays with the concept of the past and the affect the wrong choices – or sins – can have long after they've been made. Things that happen in the past rarely stay hidden and because of this there are nearly always consequences.
Why you should read Ghosts
I believe that the controversy in Ghosts – and some of Ibsen's other plays – are what marked him apart from other writers in nineteenth-century Europe. The Norwegian was not afraid to write about what had previously remained unsaid in society.
He was brave enough to publish plays with scandalous subject matter, which in turn, shows his desire to portray real and honest family dramas. Ghosts is undoubtably Ibsen's most controversial play.