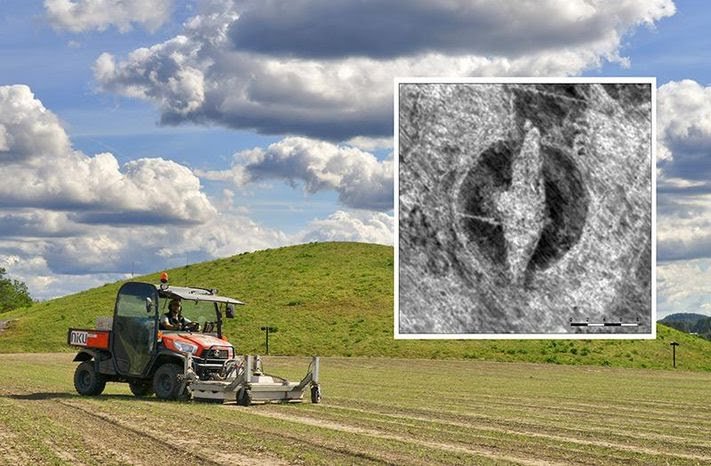 For the first time in 100 years, a viking ship grave is being excavated in Norway. Here's what archaeologists and researchers hope to find.
Last year a viking ship grave was discovered by new georadar technology near Halden in south-east Norway. We covered the story here on Life in Norway as the news spread around the world. On Monday, an archaeological dig begins to discover what's in the grave.
An incredible discovery
The discovery was made quite by accident. A local farmer wanted to dig ditches to solve an ongoing drainage problem in a boggy field. But because similar fields in the area had previously turned up items of interest, county archaeologists chose to conduct a georadar survey before authorising the work. It's a good job they did!
At the time of the discovery, Lars Gustavsen from the Norwegian Institute for Cultural Heritage Research (NIKU) termed the scale of the find "very special": "The ship is getting all the attention but it's really just one part of a big burial mound cemetery. What we can already tell is that this area was an important center of power in the Viking Age."
The dig begins
The eyes of the archaeological world will now be on the dig, the first of its kind in Norway for 100 years. The region has previously unearthed the world-famous Oseberg and Gokstad ships, now housed in Oslo's Viking Ship Museum.
Analysis of the radar images shows evidence of one ship and five buildings. The team from the NIKU hope to find out more about the ship and the settlement that once stood in the Gjellestad field.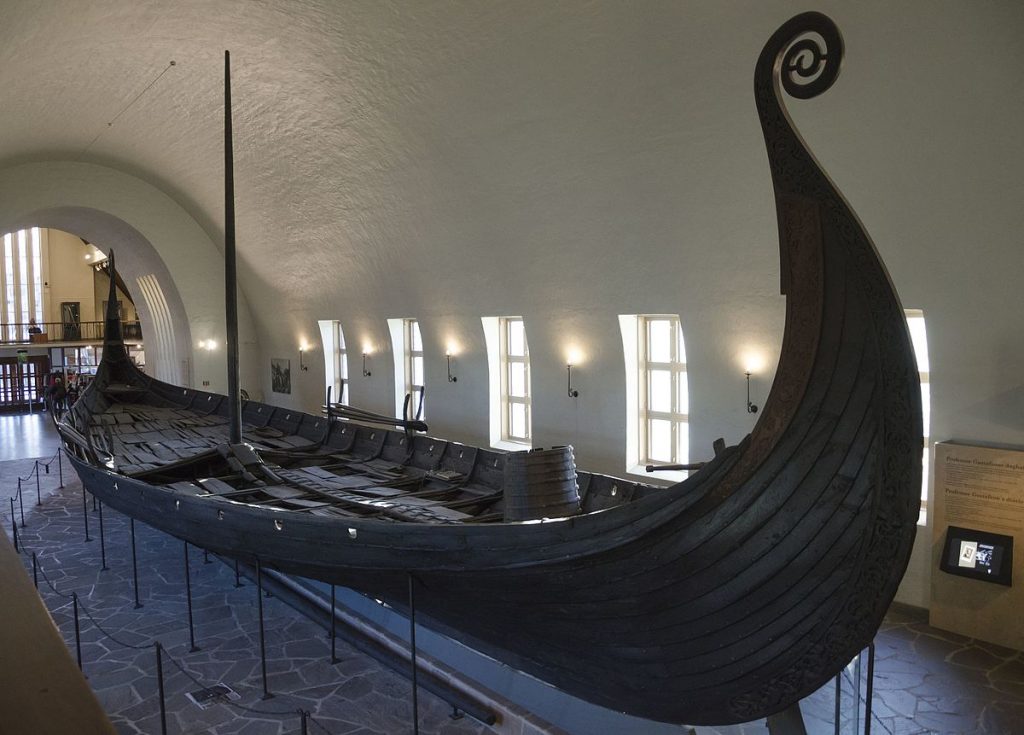 The dig is planned to last around two weeks. Hopes are high that much of the ship's wood will be intact, allowing the team to accurately date the grave. There are hundreds of such boat graves across Norway.
Read more: The Vikings in Norway
Such tombs can contain remains of both men and women. Previous discoveries have been linked to figures of power from the Viking Age.
The future of the site
Once the dig has been completed and the results analysed, the Directorate for Cultural Heritage will decide what is to happen with the site and the find. The Directorate is responsible for the management of all archaeological and architectural monuments and sites and cultural environments in accordance with relevant legislation.
Spokesperson Leidulf Mydland told NRK of his excitement and uncertainty about what will be found. "We do not yet know if it is a preserved ship. It could also be an imprint of a ship," he said, adding that it's important to clarify if there is an actual ship lying there and whether there is any major damage.