Two new research centres focused on hydrogen and ammonia will help create jobs in Norway, according to the Research Council of Norway.
The Norwegian Minister of Petroleum and Energy today announced the Research Council of Norway's major investment of NOK 310 million in two new hydrogen and ammonia research centres.
Lasting for between 5 and 8 years, FMEs must carry out research in close collaboration with industry, with a high potential for innovation and value creation.
HYDROGENi will be based in Trondheim and led by SINTEF Energy Research. The other research centre will be based in Bergen, led by Norce. Both cities already have leading positions within hydrogen and ammonia research.
"This can lay the foundation for building new industry, cutting emissions and creating new jobs throughout the country," said Minister of Petroleum and Energy Terje Aasland.
HYDROGENi in focus
In the case of HYDROGENi, the centre has formed a strong cluster of over 50 partners from academia and a wide range of Norwegian industries. This strong industry support demonstrates the centre's relevance, according to Nils Røkke, VP Sustainability at SINTEF, which will lead the centre.
Named HYDROGENi, the 8-year research centre is the latest of Norway's centres for environment-friendly energy research (FME). It follows on from the launch of Northwind, an FME focused on wind power technologies.
Why is Norway investing in Hydrogen research?
Hydrogen can be a "clean" alternative to fossil fuels in heat and electricity production, but it can also replace fossil fuels in other industrial processes.
Its potential for use in the steel industry, transport applications and the maritime sector means hydrogen is now considered a driver of the green shift.
"Hydrogen is a prerequisite for the energy transition globally, in Europe and in Norway. It will add strategic autonomy to the energy system, a highly relevant topic in Europe today. Hydrogen can make the energy system more resilient, but also help us achieve our net-zero target by 2050," said Alexandra Bech Gjørv, SINTEF CEO.
There are numerous knowledge and technology gaps that must be bridged in order to realise a hydrogen economy. The HYDROGENi consortium plans to focus on four main areas of research:
Cost-efficient and scalable production,
Transport and storage in Norway and Europe,
End-use technologies
Safety and material integrity
"We need to build on our natural assets and hard-earned experience and expertise in order to deliver on our stated goals when it comes to hydrogen. Implementing effective and low-footprint hydrogen and ammonia production in energy-intensive sectors, in a manner that is safe and acceptable, will be key," said Røkke.
A new centre of excellence in hydrogen education
Education plays an important part in all Norway's FMEs. HYDROGENi will raise the bar with plans to educate 35 PhD/postdoc students and over 100 MSc/BSc candidates in topics related to hydrogen and ammonia.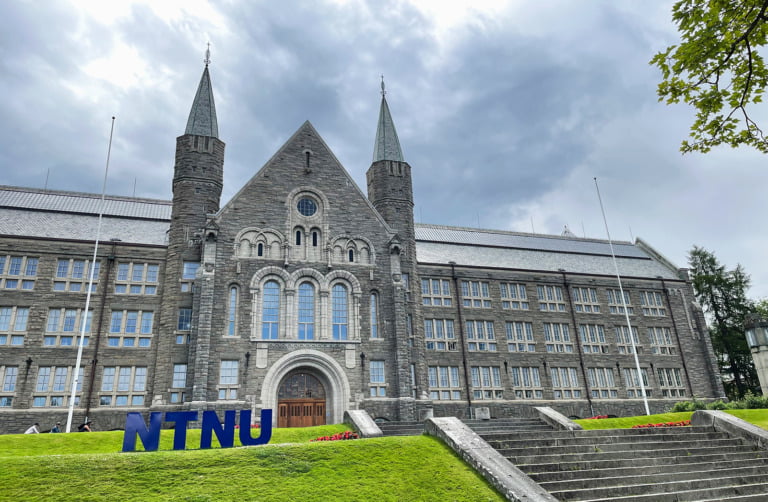 Many of those students will take courses at the Norwegian University of Science and Technology (NTNU) in Trondheim. The hope is that such a vast educational programme will ensure HYDROGENi has a lasting legacy long after its 8-year funding has ended.
"Hydrogen produced from electricity or natural gas is a growing industry that requires new knowledge and competence. HYDROGENi will conduct research on how to build a sustainable hydrogen economy and educate competent candidates on an unprecedented scale in Norway," says Anne Borg, rector at NTNU.