Allow at least half a day to explore the full wonders of Bergen's vast lakeside art gallery.
Hosted in a series of four buildings alongside the lake known as Lille Lungegårdsvannet, Bergen Art Museum (KODE) is one of Norway's biggest and best galleries.
Planning a visit here is essential especially if your time in Bergen is limited, as you could easily miss some of the museum's main attractions if you're rushing around.
The collection is split over four buildings numbered KODE 1-4. Which ones you pick to visit depend on your interests.
KODE 4: The core of the collection
Head to KODE 4 at the far end of the lake (walking from Bryggen) to start your visit with the biggest part of the collection. International modern art from the likes of Diego Rivera and Joan Miró sit alongside selected works from Pablo Picasso.
The development of the Bergen Avant Garde scene from 1966 to 1985 is explored, along with historical works stretching back to the 14th Century.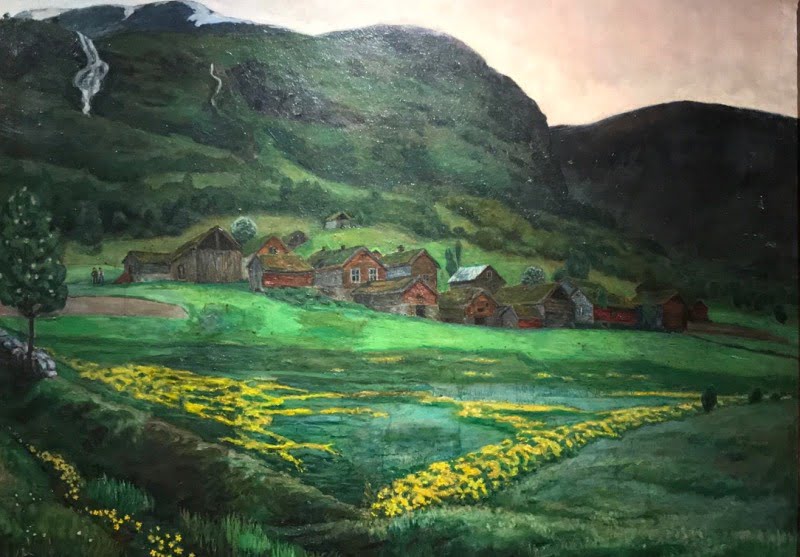 An entire wing is devoted to the story and work of Nikolai Astrup, one of Norway's most popular artists yet little known outside of Scandinavia until relatively recently.
If you're travelling with kids, be sure to check out the children's section on the ground floor. It includes a specially designed lab where children are are free to explore the world of art through play and experimentation. It's fun for adults too!
KODE 3: Rasmus Meyer collection
In 1917 Rasmus Meyer's children donated their father's collection of art and historical furniture to the city.
He was a particular fan of Edvard Munch, so some of the artist's major works feature heavily in this celebration of the Golden Age of Norwegian art.
He was a particular fan of Edvard Munch, so some of the artist's major works feature heavily in this celebration of the Golden Age of Norwegian art.
It is the most important collection of Munch's work outside of Oslo, and includes such works as 'Jealousy', 'Melancholy', 'The Woman in Three Stages' and 'Evening on Karl Johan'.
The collection also includes highlights from the careers of well-known Norwegian artists including landscape specialist J.C. Dahl, Harriet Backer, Erik Werenskiold and Gerhard Munthe.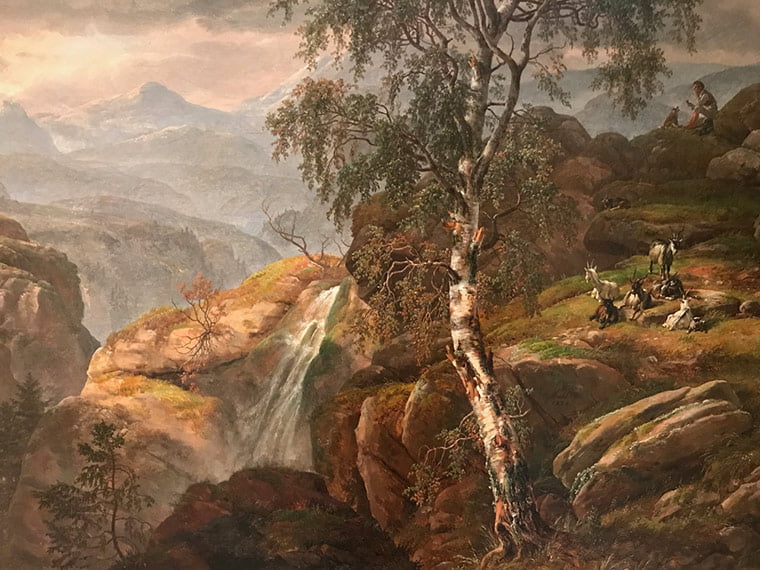 KODE 2: Temporary exhibitions
If you only visit Bergen once a year, you'll always find something different inside KODE 2, the gallery's home of temporary and visiting exhibitions. At the time of writing (August 2018), the exhibition J.C. Dahl – The Power of Nature is on display.
Prior to the Dahl exhibition, the renovated building opened by showing off the spectacular thread works of Japanese artist Chiharu Shiota.
Shiota's intricate works in thread have been described as "drawing in the air", and include everyday objects such as boats, beds and keys. She also makes use of photographs and videos in many of her installations.
KODE 1: Precious metals and international antiques
Originally built in 1897, this grand building dedicated to fine craft and design reopened following extensive renovation in May 2017 with an exhibition devoted to HM Queen Sonja of Norway.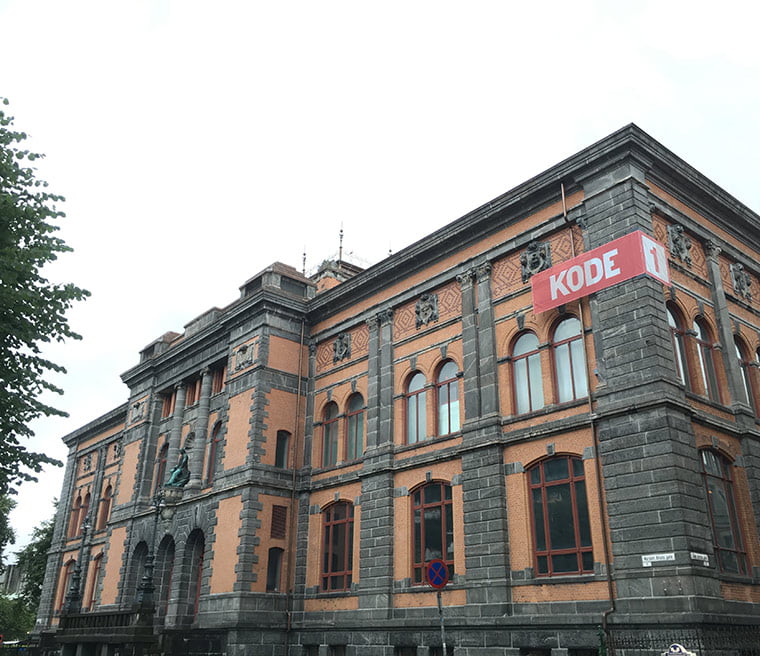 The Queen has been an enthusiastic promoter of Norwegian art and design and since the 1990s has produced her own works in the fields of printmaking and ceramics.
Today, the building is the permanent home to the museum's vast collection of silver and gold items produced in Bergen over the years, and to the Singer Collection, made up of European and Asiatic antiques, paintings and works by Old Masters.
In 2019, the China Collection will open. At more than 4,000 items including 780 works of art, it is Norway's largest collection of Chinese art and artisanal handicrafts, stretching as far back as the early Stone Age through to the present day.
Where to eat
KODE 2 is home to Smarkverket, one of Bergen's best places for a light lunch.
The menu includes mussels, ciabattas, jacket potatoes and more. For a more formal dining experience, head to Lysverket at KODE 4.
Here you'll find "neo-fjordic" cuisine with a focus on seasonal ingredients from western Norway. By evening, Lysverket transforms into a popular meeting place with DJs and a full bar.
For more information, check out KODE Bergen and our complete travel guide to Bergen.