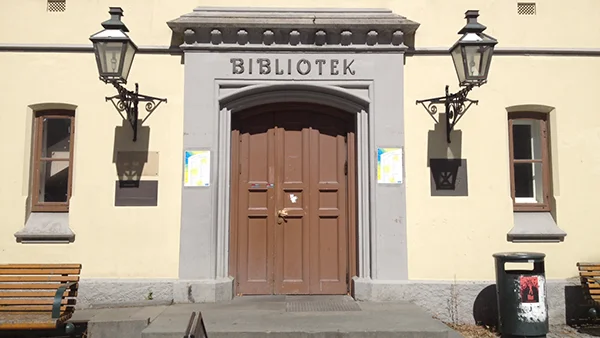 Last week I visited Trondheim Library on a whim, my first visit to any Norwegian library.
I'd been walking around for a while looking for a quiet cafe to work in and spotted the sign for the library and thought it a good opportunity to check out the facilities. Surely they'd have a place to sit and work with free wifi? Yep, they did!
I was initially surprised to find the library closed, but of course, it's July, therefore the summer opening hours of 10am-4pm applied. Thankfully it was 9.55am so I only had a few minutes to wait. Anyway to cut a long story short, I was really impressed by the library and as I haven't ever read anything about libraries in Norway before, I thought I'd share what I found out.
Norway's Public Library Network
There are over 800 public libraries in Norway, including some mobile units for the more rural areas. Most towns and cities have one main library with several smaller sites. For example in Oslo, the main Public Library is located close to Youngstorget and the Government quarter that was struck by the 2011 terrorist attacks, but there are 16 other locations such as Majorstuen, Grünerløkka, Galme Oslo, Torshov, and further out in the suburbs at Furuset and Røa. In Trondheim, there are a total of six libraries covering the city, in the city centre, Byåsen, Moholt, Risvollan, Saupstad and Heimdal.
In addition to this, there's the vast academic libraries of the universities, many of which are open to the public too! The University of Oslo says the following:
The library's main function is to support the University's aims regarding research, education, communication and innovation. The University of Oslo Library is available to everyone, whether or not you are attached to the University. Our primary users are staff and students at the University of Oslo and Oslo University Hospital, Rikshospitalet, but we are also a resource for users outside the university.
The Library Card & Borrowing Books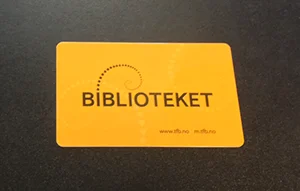 To borrow a book you need to sign-up for a library card. It's a simple process and took me just a couple of minutes, but you do need some photo-ID (e.g. bank card) and a Norwegian address. You set your own PIN code, then a few minutes later you're the proud owner of a Norwegian library card, which works in every public library in the country. Neat!
By the way, it's just not books you can borrow. There's CDs, DVDs, audio books, and perhaps of most interest to foreigners – language courses – including plenty of Norwegian ones!
In the main Trondheim library, there was a large collection of newspapers from around Norway and some international editions too, along with a wide selection of books in English and other languages.
Centre of the Community
As in many other countries, the libraries seem to function as community centres. I imagine this is even more so in rural areas. In Trondheim there were plenty of people (me included!) taking advantage of the free high-speed wifi, and for those without their own laptops there were several desktop machines available for use.
There was a big noticeboard in the foyer full of events taking place in the library and elsewhere in the city, including plenty of publicity for the upcoming St Olav Festival. Several people seemed to just wander in, grab a cheap coffee from the machine, read the day's paper, have a chat with the staff, and leave to carry on with their day.
Overall I found it a pleasant place to work. It was quiet (but by no means silent!) with good wifi and helpful staff. I'll definitely be spending more time at my local library. Have you been to yours?