Life in Norway Show Episode 43: Tour guide Emma Vestrheim joins the podcast to chat about moving from Australia to Norway, the experience of living in Bergen, and working as a tour guide in Norway.
Norway's second biggest city Bergen is a dream destination for many considering moving to Norway. Of all the emails I get from those interested in relocation, Bergen is the top choice.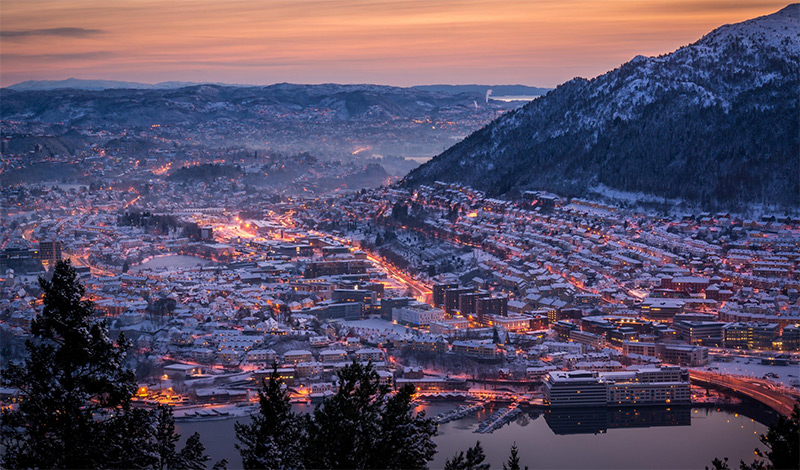 I assume one of the big reasons for this is the city's popularity as a vacation spot. Who hasn't dreamed of moving to a place where you enjoyed a vacation? But what's the reality of living in Bergen as a foreigner?
Let's find out! Who better to ask than an Australian, Emma, who relocated to Bergen in 2015. She now works as a tour guide in the city and along the Norwegian coastline.
Listen to the show
You can listen to the show using the web player below, or on your podcast player of choice. This includes: Apple Podcasts, Stitcher, YouTube (audio only), and now Spotify. Simply search for 'life in Norway' on your platform of choice to get started.
Wherever you listen, don't forget to hit 'subscribe' to ensure you don't miss an episode!
Here are some highlights from the interview:
Moving from Australia to Bergen
Two things brought Emma to Norway. She married a Norwegian that she met in Australia, but she had also studied Scandinavian film and television at master's level: "I realised it would just been much easier if I moved to Norway, so I convinced my husband to leave Australia!"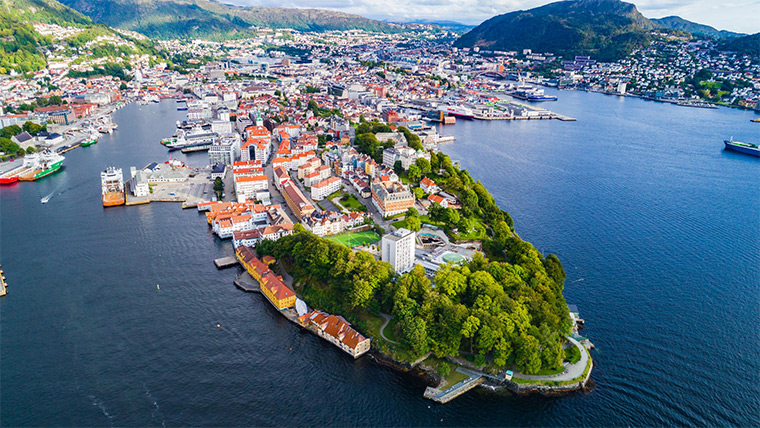 On why she chose to study Scandinavia while living on the other side of the world: "I was doing a thesis in German expressionism, covering German horror movies. That was around the time when The Girl With The Dragon Tattoo was taking off.
I also saw a huge interest in Scandinavian TV such as The Bridge and The Killing, but no-one was writing about it in English."
Everyday life in Bergen
Emma considers herself "lucky" compared to many people who move to Norway. That's because she'd visited Norway 3-4 times per year prior to her relocation. However, she says of her first visit back in 2012:
"I remember thinking it is so cold, and there were Norwegians skiing on the main street. It was like a postcard and I didn't think this happened in real life!"
Today, Emma loves Bergen, as evidenced by the name of her blog, I Love Bergen! She complains about the same things the locals complain about, but says "I wouldn't want to live anywhere else."
Working as a tour guide in Norway
Of course, Emma introduces her guests to sights such as Bryggen, the city's World Heritage site.
But she often joins guests on the Hurtigruten ferry, and recommends Hammerfest as one of her favourite places for a walking tour. But she also tries to show people the Norway beyond the sights: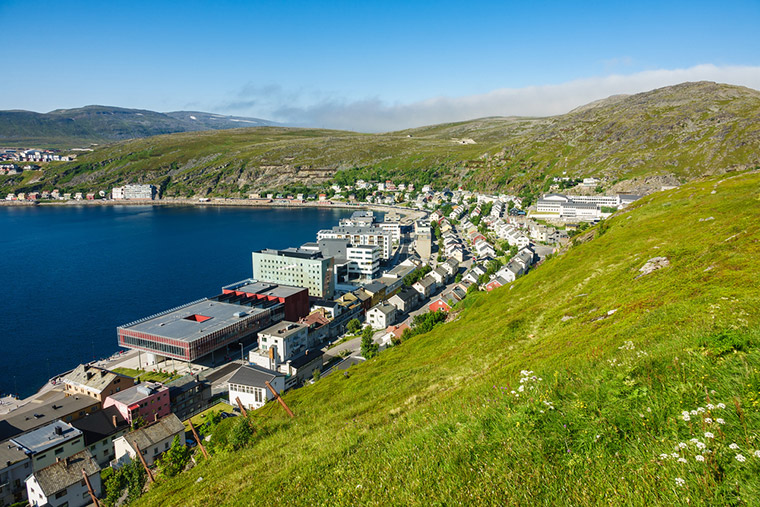 "You get to do so many incredible things and go to so many amazing places you wouldn't otherwise go to yourself. What's most important to me is that they want to know what it's like to live here and work here. Because I've been coming here for so many years I feel I have an advantage."
Because of the health crisis, Emma has pivoted to working with large groups to working with private tours. She customises them to what people are interested in, and doesn't have a set route.
Links from the show
If you enjoyed this episode, why not share it on Pinterest so more people can discover it? Here's the perfect pin for you: