Did you know that Norway has an incredible eight UNESCO World Heritage sites? Learn about all eight of these top tourist attractions.
If you need inspiration for planning a trip, look no further than this list. A World Heritage site is a landmark or area that's been recognised as having cultural, historical, scientific or other form of significance.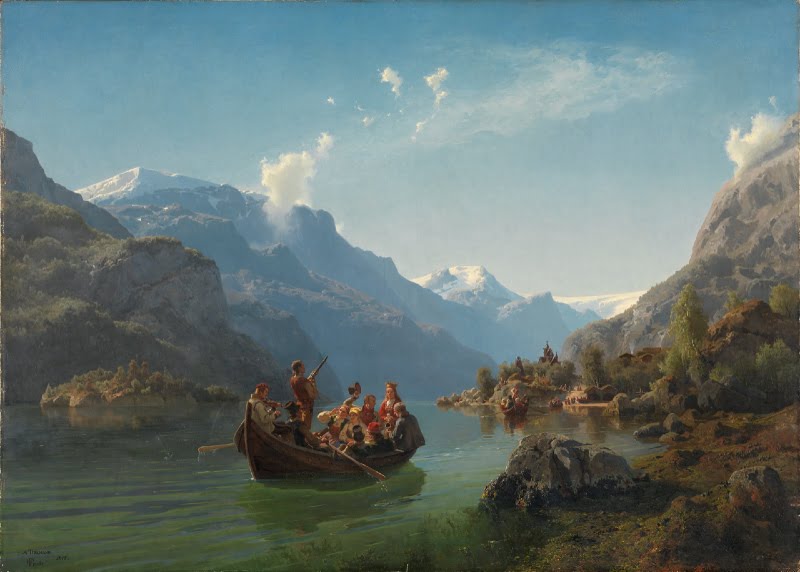 Anything on the UNESCO list is legally protected by international treaties, and are seen as important to the collective interests of humanity.
The list has also become a de-facto bucket list for many tourists keen to experience a country's heritage.
At present, Norway has eight sites listed. Here they are:
West Norwegian fjords
Of course it's the fjords! But the World Heritage area doesn't cover the entire 'fjord Norway' region. More specifically, the areas immediately surrounding the Geirangerfjord and Nærøyfjord are listed together.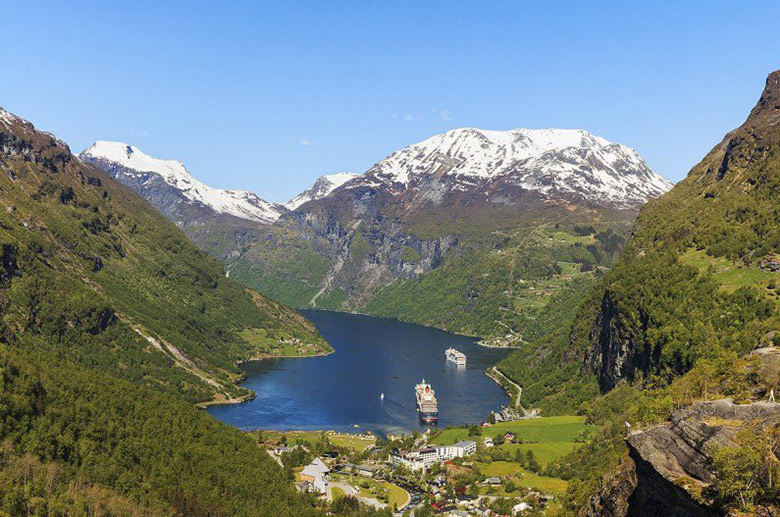 The west Norwegian fjords also make the list for both their cultural and natural value. This is relatively rare, with only 39 of the 1,000+ UNESCO sites listed for both.
About 80 miles apart, the steep walls of both fjords have numerous waterfalls tumbling down into the water, while free-flowing rivers cross nearby forests to glaciers, lakes and rugged mountains. Kayaking the fjords is an experience not to be missed.
Bryggen – Bergen's hanseatic past
Norway's second city was one of northern Europe's most important trading centres during the 14th, 15th and 16th centuries. The hanseatic traders of Bergen lived and worked in these colourful wooden wharf buildings at the city's waterfront.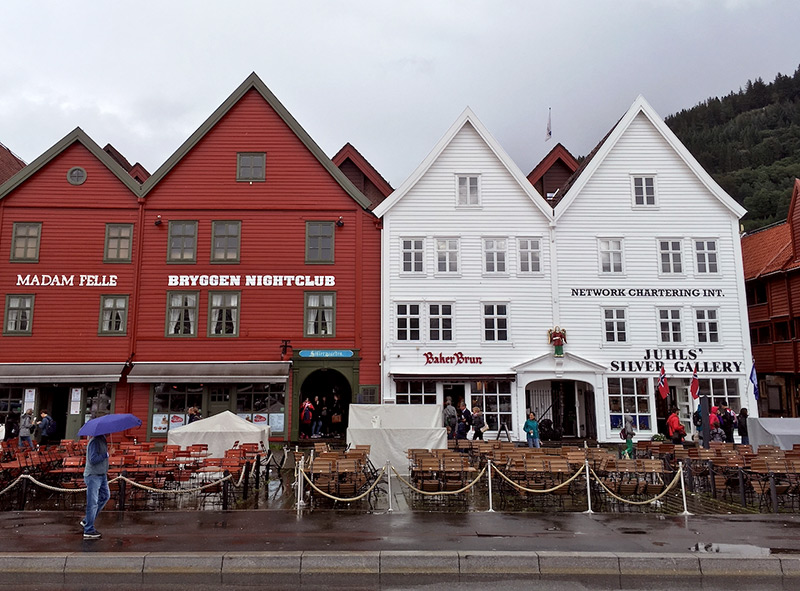 The area has suffered from fire on multiple occasions, most recently in 1955, but care has been taken to restore the buildings using traditional material and methods.
Right now, extensive renovations are taking place to ensure these buildings are preserved for future generations. Read our ultimate guide to Bryggen for more information, or to help plan a trip.
Røros – former mining town
High up on a mountain plateau in central Norway close to the Swedish border is the historic mining community of Røros. It's one of my favourite places to visit and an easy day trip from Trondheim.
Founded after substantial deposits of copper were found in the area, the town is an incredibly well preserved example of a remote industrial community.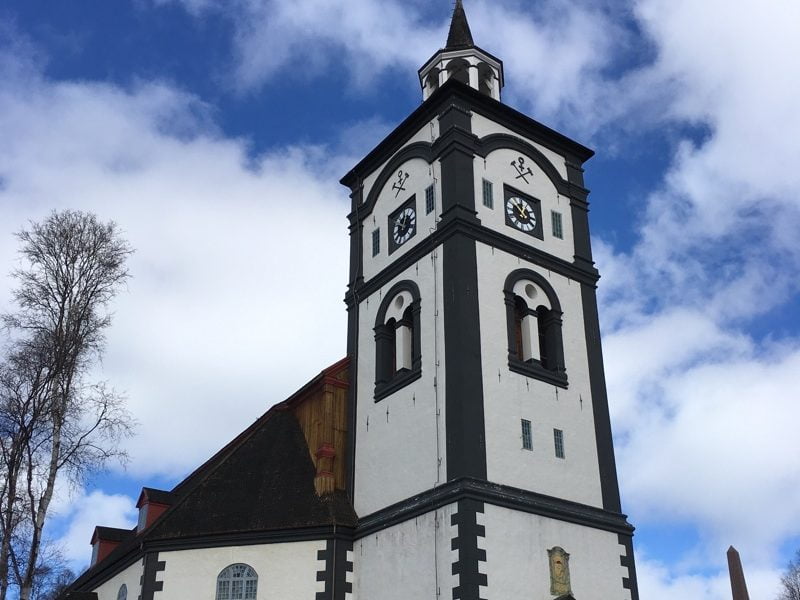 A few thousand people still live in the characteristic dark wooden houses, although there's plenty of more modern constructions dotted around, outside the central area.
The region is now known as a centre for sustainable tourism and local food production. Røros Smør (Butter) is known nationwide, while a huge variety of other local produce including reindeer meat, ice cream and beer is available locally and throughout central Norway.
Urnes Stave Church
The wooden church at Ornes, along the Lustrafjorden in Sogn og Fjordane county, is one of the best examples of Norwegian stave churches.
Built around the year 1130, the church is believed to the oldest of its kind and demonstrates a rare link between Christian architecture and art forms from the Viking era.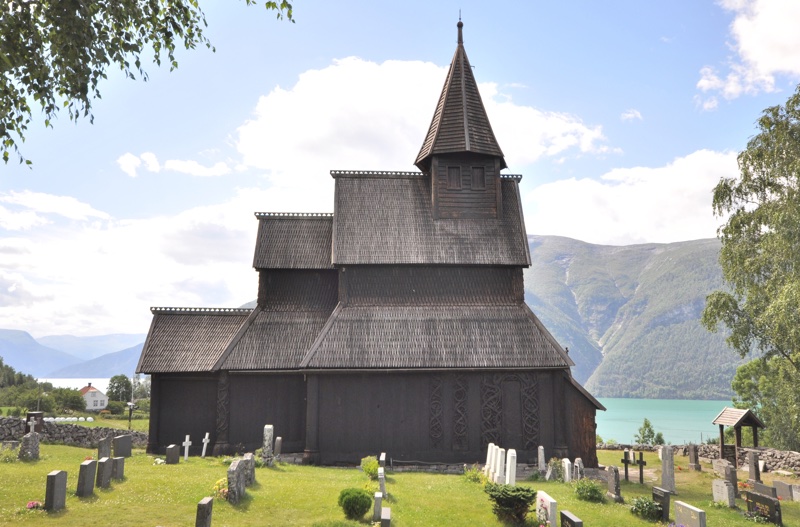 The remains of three churches on the site prior to the current building have been discovered. Stave churches are the result of the most advanced types of wooden building methods available in Scandinavia during this period.
A visit here is highly recommended on a tour of the fjords. But if you're not passing through Ornes, don't worry. A visit to many of the other Norwegian stave churches in the fjords region will be just as enjoyable!
Alta Rock Art
Because of its remote location deep within the Sami region of Arctic Norway, Alta is not frequented by many tourists.
But those who do make the effort are rewarded with these stunning petroglyphs dating back thousands of years, the biggest such collection in Northern Europe.
The engravings give insight into the lives of prehistoric hunters and gatherers, with human figures featuring in many of the scenes.
Once carvings were discovered, they were carefully cleaned and documented using different techniques, most commonly by painting quartz powder painted into the carvings and digitally photographing them.
The rock carvings are one reason to consider Alta as an alternative to Tromsø when planning a trip to Arctic Norway.
Rjukan-Notodden
Located in a dramatic landscape of mountains, waterfalls and valleys is the hydroelectric power plant, transmission lines, dams, tunnels and factories of this remote industrial area, the most recent addition to the list.
Founded by Norsk Hydro to produce hydroelectricity and manufacture artificial fertilizer from nitrogen in the air, the area was home to one of World War II's most famous stories, the Heavy Water war.
The company towns of Rjukan and Notodden showcase original workers' accommodation and social institutions, helping the area stand out as an example of new global industry in the early 20th century.
Struve Geodetic Arc
The Struve Geodetic Arc is a chain of survey triangulations stretching from Hammerfest in Arctic Norway all the way to the Black Sea. The chain stretches over 1,750 miles an passes through ten countries.
Carried out in the 19th century by the German-born Russian scientist Friedrich Georg Wilhelm Struve, the survey represented the first accurate measuring of a long segment of a meridian.
It is an extraordinary example of scientific collaboration among scientists and monarchs from different countries, especially given the relatively basic means of communication in those days.
The Vega Archipelago
This cluster of dozens of islands off the west coast of Norway bear testimony to a distinctive, frugal way of life. Fishing and the harvesting of the down of eider ducks sustained the islands' population from the 9th century.
The Vega archipelago is popular with photographers thanks to its coastal landscape made up of islands, islets and skerries. However it's less frequented by tourists due to its relatively remote location mid-way between Trondheim and Lofoten.
Potential new additions
A number of Norwegian sites are under consideration for inclusion by UNESCO. These include:
Svalbard – One of the most remote archipelagos in the world, Svalbard famously has more polar bears than people.
Lofoten – The Lofoten archipelago in northern Norway is home to the country's most dramatic scenery, from imposing mountains to stunning secluded beaches. Some of the region recently became Norway's newest National Park.
Laponian area – Incredible scenery, an ancient cultural landscape and a living Lule Sami settlement, this is northern Noway at its most authentic.
Viking monuments – Burial mounds and original Viking ships have been discovered near the Oslofjord in Vestfold.