This summer, Dr. Len and Dr. Linda Duevel retire after a collective 82 years of service to the International School of Stavanger. The school describes itself as a "crossroads of diversity" with nearly 700 students representing some 50 nationalities.
Dr. Linda Duevel was named the International Superintendent of the Year by the Association for the Advancement of International Education (AAIE) and took time away from her busy schedule to speak to Life in Norway about the school and what has kept an American in Norway for so long.
Linda, tell us your story! How did you end up in education?
I grew up with one foot on either side of the Atlantic, half-American and half-Scouse! My mother was a wartime ambulance driver in Liverpool. After they married, they joined the relatively big group of English girls who went to the USA after the war. She moved to Kalamazoo, Michigan, where a lot of people complimented her on her English! My first friends were the children of other war brides, and the group really held on to their sense of Britishness.
I knew I wanted to do something that would make use of both sides of my persona. I was studying to be a teacher and my plan was to be a journalist, but for a woman in the late 1960s there were really only three options: secretary, nurse, or teacher. Teaching appealed, and luckily my University had a program where I could teach overseas. I was really fortunate to land in a situation where I was teaching high school English in London, and they hired me to do my first year of professional teaching. It was invigorating time for me as a young teacher, we got to take students all around the country.
What brought you to Norway?
For me it was an easy decision. I landed in Stavanger in August 1975 on a beautiful sunny day. After driving along the fjord for just ten minutes, I knew I wasn't going to go home! Having said that I didn't expect to be here this long either! My husband grew up in a dairy farm in Minnesota and did his student teaching in the Canary Islands, but Norway just suited us both. Between the two of us we've been here a good long time. We've had opportunities to go elsewhere, but Norway has always won out.
We are here not because we are stuck here but because we choose to be here. In fact wee feel very lucky to be here. After we "graduate" this summer, this is where we will stay.
Can you tell us a little about the history of ISS?
When the school was first founded in 1966, the thought was there would be a need for an English language school for around ten years due to the emerging oil industry.
There were mainly American families to begin with but now it's much more international. At the time, the Mayor of Stavanger ordered housing to be built in the middle of winter to accommodate the new arrivals. There was a real sense of making the most of the opportunity, and even though he's passed away there is still that spirit in the area. It's been a fascinating place to live and work.
This beautiful piece of land we are on was given to the school by Stavanger kommune. We finished the campus and moved here in 1982. The local authorities paid us one-third of the construction costs and it's been such a good investment for them, because so many more families are able live locally, rather than commute on a weekly basis. Together with the French and British schools in Stavanger, the international community here is great.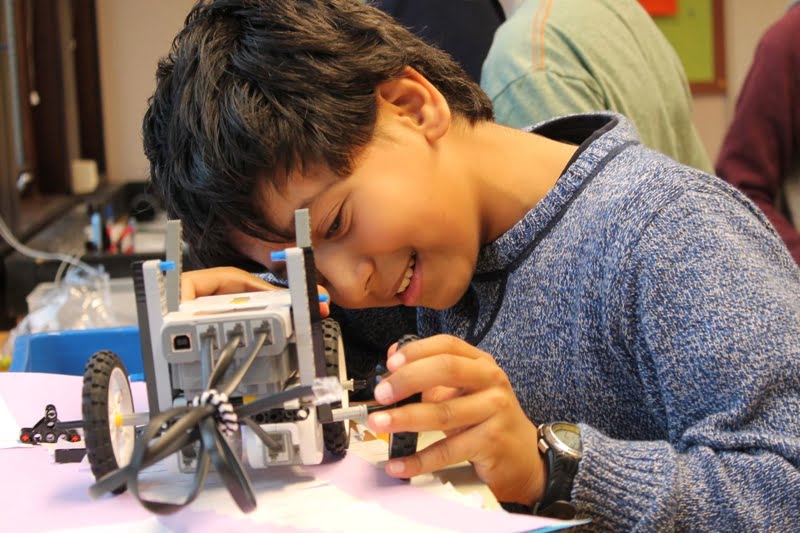 How does the education experience differ in an international school?
We have 50 different nationalities here and everyone wants to make sure their kids will do well here, but also reintegrate well back into their country's education system.
We spend less time thinking about that than about the three pillars education is based on – learning, wellbeing, and community – that permeate through every aspect of education in Norway. Every decision from the board of trustees here is taken with a child-first focus.
Although we welcome a diverse mix of nationalities, Norwegian children make up a big percentage of our student population. Many of them are part of mobile families and may have been studying in an international school before and may well again in the future. In these instances it may be better for them to stay in an international school system rather than reintegrate into the Norwegian system.
Our students don't ask each other if they're going to University, they ask on which continent! We offer the international baccalaureate and the iGCSE through the University of Cambridge. That combination is sort of seen as the gold standard for students in international education who are part of mobile families.
Do any of your students stay with you for their entire education?
Hardly any go all the way through. This year we have 2 students graduating who started their education here. One of the girls has been with us since barnehage (kindergarten). She's a Norwegian citizen of Pakistani origin, President of the Student Council and working on an art project connected with the World Wildlife Fund.
What should potential expat parents know about education in Norway?
Firstly, the community element I mentioned before is so important. We have five cardiac defibrillators at the school and train all of our staff and students – from middle school and above – in how to use them. In Norway this equipment is available in places like shopping centres and train stations, but it's only useful if someone is capable of using it in an emergency. Citizenship is a big part of education here.
Secondly, Norway is known for its gender equality and this starts in the schools. Typically we have just as many girls as boys in physics and upper level maths classes, that's very different from many other countries. Myself and other female heads of international schools are doing work to encourage more women to become senior teachers and headteachers.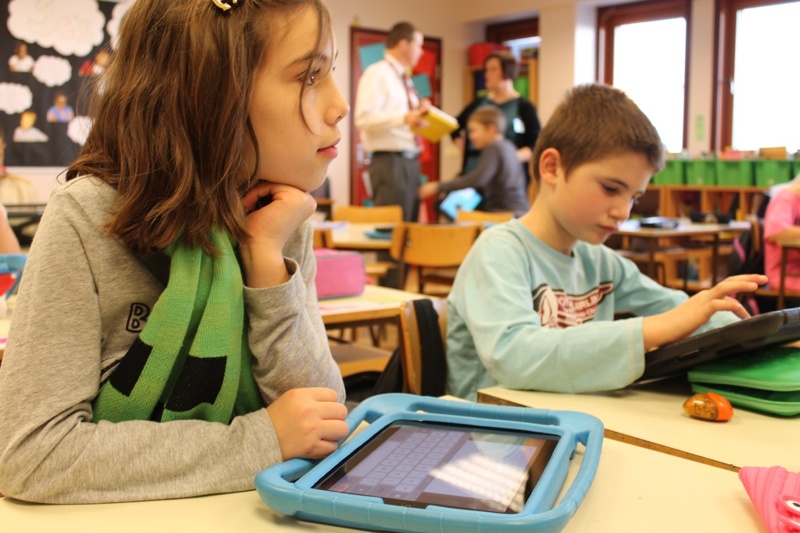 Having been in Norway for so long, do you feel Norwegian?
What a great question! Many years ago I was in hospital and when I came of the anaesthetic my husband told me I was speaking Norwegian. I was so pleased to hear that! But no, I don't think I'll ever feel truly Norwegian, although I do feel like a very honoured guest.
No one will ever look at me and listen to me and think I'm Norwegian. I'll always be identified as a foreigner but these aren't negative things. I'm fortunate to have had a job where I've worked with very interesting politicians of many different parties. Stavanger is an international city and politicians of all different persuasions treat us well.
I've been asked twice to run for City Council here, but in both cases I very tactfully and diplomatically thanked them for the great compliment. My job is with the school and although I like working with politicians, I don't want to be one.
My point is, this is an amazing country for me to have come to as a 25 year old and have a long and fascinating career. I've met all kinds of remarkable people of different nationalities including many Norwegians that have graciously allowed my husband and I to become good friends. It's an endlessly fascinating place to be.
But I also recognise that I will never wake up one morning and feel Norwegian. I don't think that's possible.
What's next for you and yours?
We will probably stay very busy and look forward to doing a lot of volunteering. For example, I am chairing an international organisation for next two years, we teach graduate classes during the summer and I'll deliver some volunteer international school governance workshops.
I've been invited to Uzbekistan and will do board training there. My husband will come along and we will travel around the Silk Road. Then in September, we've been invited to go to a conference in Mumbai on international education followed by some volunteer teacher training work.
In November we go to Washington DC for the last piece of the Superintendent of the Year award process. That's three days of meetings culminating in a trip to the White House. So it's going to be a very busy year!
—
All photos used with permission of the International School Stavanger.