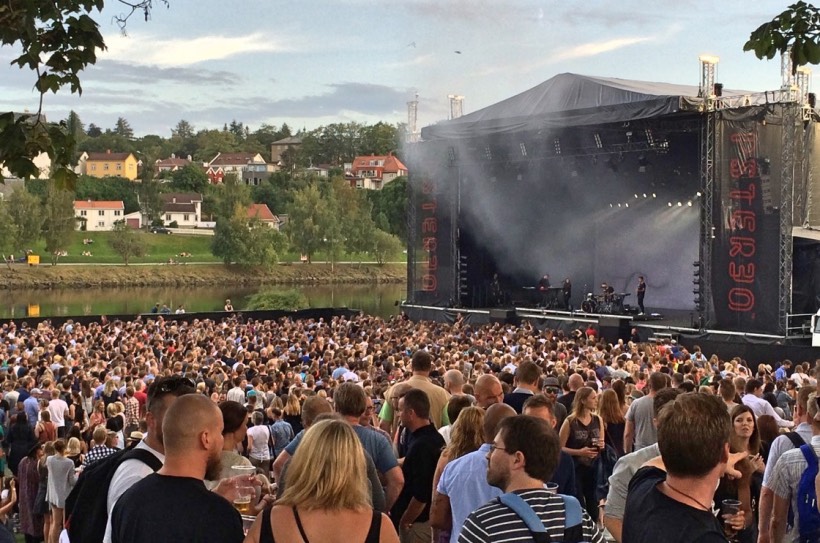 What's on in Trondheim: All the big festivals and events to look forward to over the coming year.
Planning a trip to Norway in 2019? If you're passing through central Norway on your travels, then why not time your visit to coincide with a special event?
What's on in Trondheim in 2019?
We keep our eyes on the major concerts, festivals and other big events in Trondheim so you don't have to! Whether you're a resident of Trondheim or planning to visit, check out this guide to make the most of your time.
For the most up to date information including loads of smaller concerts and special events, check out The List, Trondheim's English language publication. You can also listen to a podcast interview with the editor about life in Trondheim.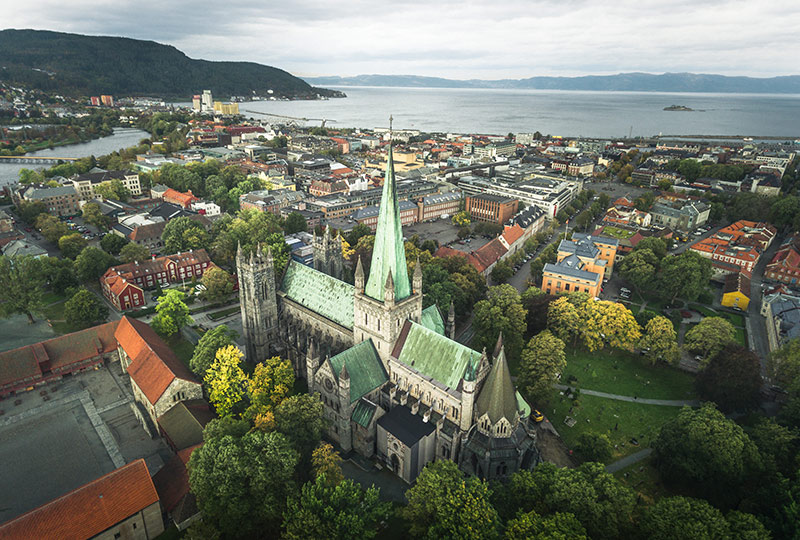 Minimalen Short Film Festival
22 – 27 January: If you believe that a lot of great cinema is made by unknown filmmakers trying to gain a foothold in the industry without financial backing, this is the event for you. Norwegian, Nordic and international films compete for prizes for films with a maximum length of 30 minutes.
FIS World Cup
26 – 27 January: Skiing's annual touring event series returns to Trondheim's Granåsen ski arena for 2019. In January the arena hosts the Nordic Combined event, with the Raw Air for men and women taking place on 14th March.
Trondheim Calling
31 January – 2 February: One of Norway's best showcases for unsigned talent, Trondheim Calling returns to the city once again. Many local bands feature across multiple stages at this three-day festival, with both festival passes and day passes available rather than entry to individual events.
ISFiT
7 – 17 February: The world's largest international student festival takes place over 11 days in Trondheim. Around 500 participants from all over the world will attend and participate in workshops around the main theme: migration. Some of ISFiT's cultural events are open to all.
Technoport
27 March: Technoport's flagship 2019 event brings together 1,000 of the brightest minds from across the Nordic region to explore cutting-edge technologies and how best to bring them from research lab to commercial market. The theme for this year's event is deep tech.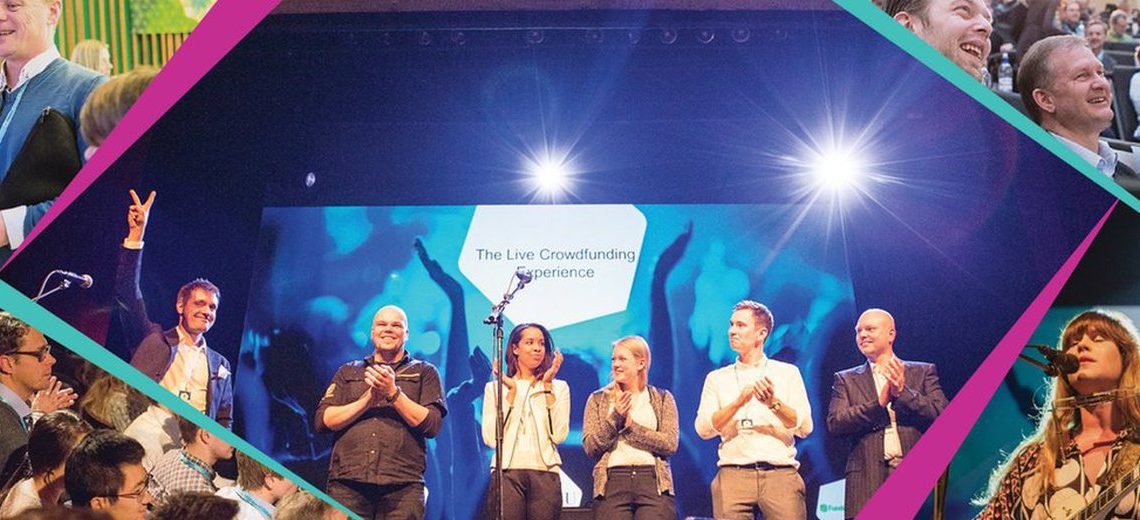 Nidaros Blues
24 – 28 April: Local heroes, top Norwegian names and international stars come together for Trondheim's annual blues festival. This laidback yet popular festival is held mostly at the Radisson Blu Royal Garden Hotel in the centre of the city.
Kosmorama International Film Festival
4 – 10 March: Established in 2004, Kosmorama is Trondheim's very own film festival. It aims to strengthen the film industry in central Norway, and contribute to innovation at the intersection of culture and commerce. Kosmorama means a perspective representation of the world's sights.
JazzFest
8 – 12 May: Built around the exciting jazz scene in the city and the world-renowned jazz course at NTNU, Trondheim Jazz Festival features mainly contemporary and exiting Scandinavian and European jazz acts, along with a series of popular lectures. The 2019 line-up includes Emilie Nicolas, Ole Børud, and Angélique Kidjo.
Musikkfest
1 June: A celebration of music with free concerts taking place on various stages across the city. The event also takes place in several other Norwegian cities on the same day.
Ladehammer Festival
14 – 15 June: A free family-friendly festival featuring the best of central Norway's underground music scene across two stages in a fantastic location. Ladehammer celebrates its 10th year this summer.
Coralua International Choir Festival
13 – 19 July: Singers from all over the world meet in Trondheim to take part in singing workshops and live performances across central Norway throughout the week. Singers and choirs of all ages are welcome to participate, and applications are open now.
St. Olav's Festival
28 July – 3 August: More than one thousand years since the Viking king Olav Tryggvason sailed up the Trondheim fjord and decided to found his new city here, an annual festival is held in his name.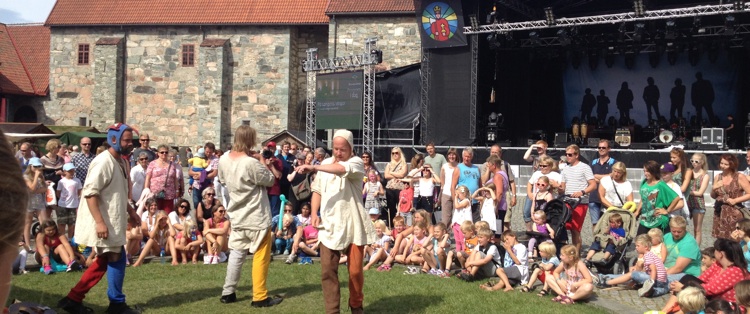 The festival attracts thousands of visitors to the city with a diverse range of events throughou the week, although the highlight for the most is the medieval market in the grounds of the cathedral. Headline concerts to be announced.
Trøndelag Food Festival
1 – 3 August: Timed to coincide with St. Olav's Festival, this celebration of local food transforms the centre of Trondheim into one big diner. More than 80 exhibitors from across central Norway show off the best local food the region has to offer.
Pstereo
15 – 17 August: A three-day showcase of new music with some established names thrown in too, Pstereo takes place by the river in the shadow of Nidaros Cathedral. The festival usually sells out in advance, with individual day tickets available for a little longer. This year's headliners are still to be announced.
Blues in Hell
5 – 8 September: A blues festival held over four stages at the Scandic Hotel in the village of Hell, a short walk from Trondheim Værnes Airport. The main stage is the spectacular Magic Mirror tent that travels all the way from Belgium every year.
Trondheim Pride
6 – 15 September: Central Norway's biggest LGBT+ event returns for another year in the autumn. Lectures, debates and exhibitions run through the course of the festival, which culminates in a colourful parade though the city streets on the final weekend.
Trondheim Chamber Music Festival
23 – 29 September: Since its establishment in 1996, the Trondheim Chamber Music Festival has aimed to find a balance between being innovative, audience friendly and presenting a program of high quality. It is now firmly established on the Trondheim festival scene.
Woah. Quite a year ahead! Did I miss anything? Contact me.