Norway is not a nation known for its cuisine, but could that be set to change?
Fish, dried fish, rotting fish, pickled fish… throw in some bread and potatoes and there you have it – not the most inspiring diet. But even within Norway, Oslo struggles to attract foodies. In fact, the capital is known far more for its coffee than anything you might eat beforehand.
Mathallen, inspired by great European food halls, aims to change that.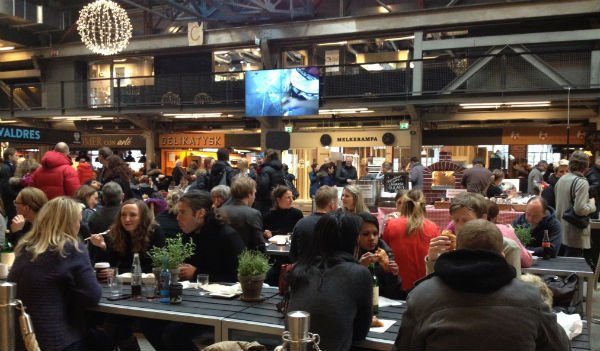 I'd been meaning to visit Mathallen since its opening in October, but for one reason or another I never made it until last weekend.
First things first, if you're looking for Mathallen, don't rely on the iPhone's Apple Maps. The much-criticised app seems to think Mathallen is about 2km north of where it actually is. Thankfully I used to live very close by, so I knew something was up! So, you get to Mathallen by taking the 11, 12 or 13 tram to Schous plass in Grünerløkka and walking west along Nodre gate, or taking the 34 or 54 bus to Møllerveien.
Mathallen is part of the new Vulkan development, which aims to be a "fusion of culture and creative industry". In practice, this means hotels, schools, restaurants, offices and apartments. Right now, a Scandic design hotel, the Westerdals School of Communication, Dansens Hus, and Mathallen itself are the anchor tenants. It's also a fusion of old and new, with redeveloped former factories and brand new builds sitting snugly side by side alongside the river.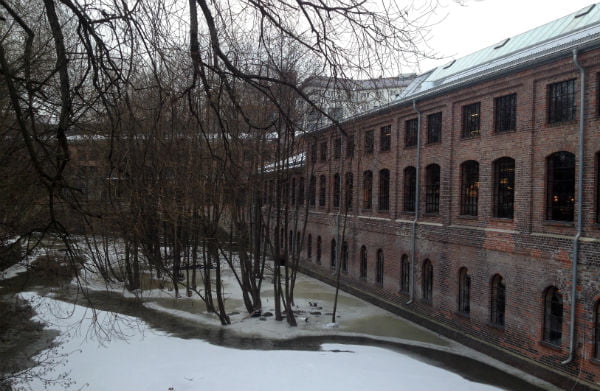 Inside, you'll find:
Annis Pølsemakeri (sausages)
Atelier Asian Tapas
Baker Nikolaisen (bakery)
Barramon (Spanish)
Champagneria Bodega (champagne bar)
Comer Con Arte (Spanish)
Delikatysk (German)
The blind Ku (cheese)
Friends Fair Trade
Freya Seafood
Grünerløkka Brygghus (beer & gastropub food)
Hello Good Pie (pies)
Hotel Havana (great paella!)
House (deli)
In the King's Garden (city farm)
Culinary Academy
Ma Poule (French)
Matsalen
Milk Rampa
Butcher House
Taste of Valdres
The smelter
Solberg & Hansen (coffee & tea)
Sous Vide Norway (kitchenware)
Stangeriet
Tanum bookstore (food books)
Market
Via Italia
Von Porat restaurant and bar (Nordic)
Vulkan Fruits and Vegetables
Vulkan Fish
Ølhandleriet (beer)
Øltorget (beer)
Wondering what all that is? Here's a flavour: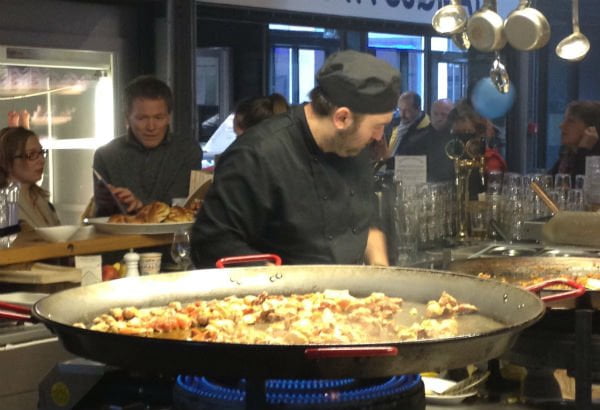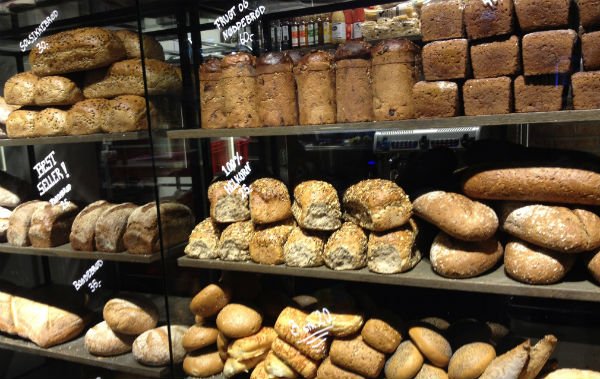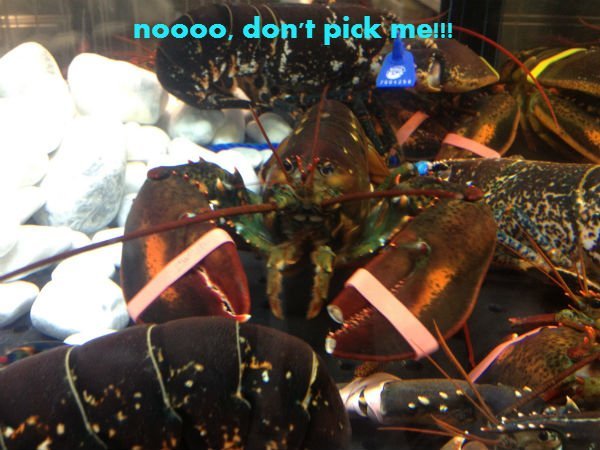 Mathallen was bustling – something that I rarely say about anywhere in Oslo! Gerry and I plumped for steak sandwiches at Grünerløkka brygghus, after being drawn in by Cornwall's finest Proper Job. That's a British ale, for the unaware 😉
Prices at Mathallen vary hugely. Much of the produce comes with a premium price tag, but in many cases it's top quality stuff, particularly some of the deli produce. However good value can be found! My fellow expat blogger Audrey happened to be there on the same day (although we missed each other!) and she found foot-long chicken sandwiches for 79 NOK – and yes, that's a bargain by Oslo standards! You can read her take on Mathallen here.
All in all, Mathallen is a decent addition to Oslo's food scene, although I am tempted to say it IS Oslo's food scene! It's not a place to come shopping, more a place to try something new and pick up some fresh meats and cheeses from the delis.
Have you been to Mathallen? What did you think?