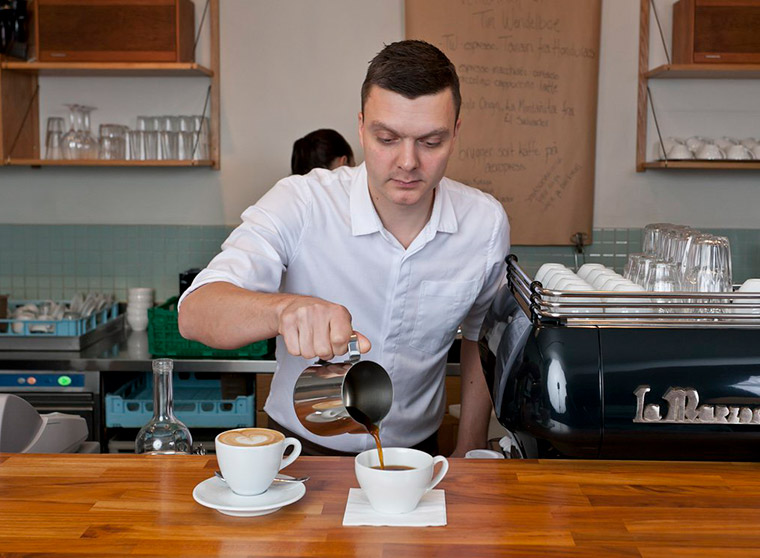 Please welcome the former World Champion Barista and all-round Oslo coffee guru Tim Wendelboe into the Life in Norway hotseat.
Tim runs his own popular espresso bar in Grünerløkka alongside a roastery, import company and a consultancy – phew! Tim took time out of a recent research trip to Brazil to speak with me about his story, the industry, and Oslo.
You're one of Scandinavia's best known coffee gurus, but not everyone knows your story. Can you give my readers a run-down of how you got started, and how you got to where you are today?
I pretty much started at Stockfleth's coffee shop in Lille Grensen in September 1998. I had finished school and was looking for a job to make some money before I decided what to study. At that time the coffee shop scene was brand new in Oslo and Norway, and since I did not drink coffee I had never heard of a coffee shop before.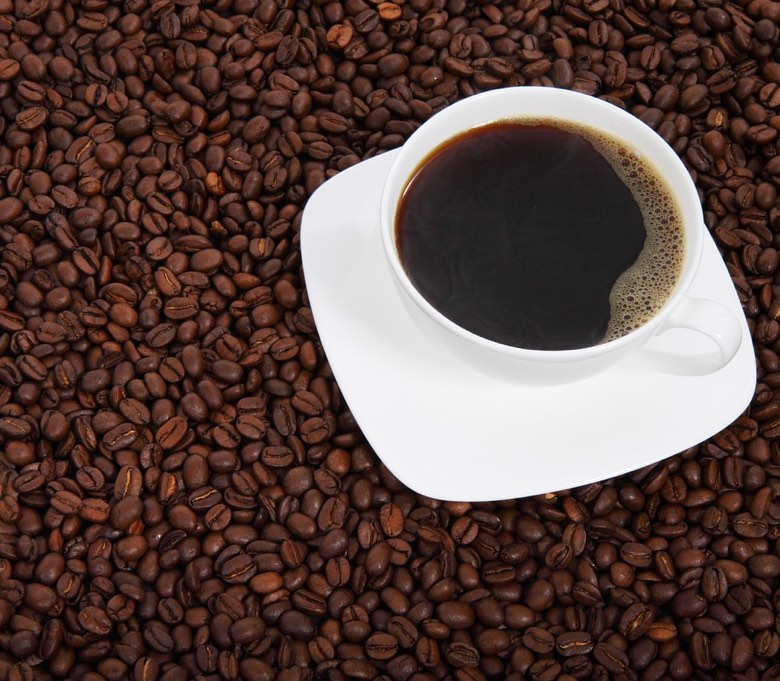 It was hard for a 19 year old to get a job in the city at that time and I really wanted a job in a bar to get more tips. While strolling the streets of Oslo, I saw a note in the window of the Stockfleth's shop and applied for a full time job.
I got the job and got a 3 hour course in how to make espresso. Since everyone was new at the shop when I started, we had to figure out how to make the different coffee drinks as they got ordered.
I was one of two full time employees and the shop had no manager, so it came natural to me to take the responsibility as I had done similar things like ordering and setting up shift plans in a grocery store before.
Listen: Living in Oslo
The owners of the store signed me up for a barista competition some months later and I did quite well for a rookie, but I did not win. As I am a competitive person, I decided to pursue the competition and after some years of hard work and a lot of learning, I finally got the world title.
I won the Championship in 2004 and at that time I was in charge of quality control and training at Stockfleth's which then had 6 stores. I was also roasting the Stockfleth's espresso at that time.
My champion title gave me a lot of opportunities to travel to do trainings and learn how coffee was produced. Therefore I decided to quit Stockfleth's after over 7 years to work as a consultant. Although the consultant service went well, I still felt I needed a head quarter and better coffees to work with.
I therefore decided to start my own roastery and training center which with much financial help from my previous employer (Solberg & Hansen, who owned Stockfleth's at that time) opened in 2007. Now we are on our 5th year at Tim Wendelboe and we are really enjoying every day at work.
I must confess it's been a few months since I last popped in to your bar, where I enjoyed a fine cup of Kenyan Ndumberi. What's good in coffee right now?
Right now most of the coffees from Kenya, Ethiopia and Central America is in seasion, meaning they have just arrived from the 2012 harvest. I am really enjoying our new Michiti from a recently discovered area in west-Ethiopia as well as our fresh crop Tekangu which is super sweet and candy like. Our Honduran coffees are just about to be released and I can't wait to taste the results of a lot of hard work and progress we have done with the producers there.
You pride yourself on making individual deals with farmers across the world, going way beyond the "fairtrade" label. Do you think this is an economic model that can ever be scaled up, and what would need to happen for it to do so?
Yes, everyone can do this, and it is easier to do for bigger roasters than for smaller ones as it is cheaper to ship full containers than containers filled with 10 bags. There are also many different size of farms around the world. But in order to do everything direct you need to employ people to travel and it is a lot more work, hence the prices on the coffe would go up.
The consumers have to realize that the coffee market price has nothing to do with quality nor cost of production. If you want better quality and trade directly with farmers, you need to pay more for the coffee.
If you look at the New York coffee market price over the last 30 years it is more or less on the same level today as 30 years ago, yet everything else in society has increased in price.
We are not paying the same for an orange or a BMW today as 30 years ago. The farmers however need to pay higher salaries to the workers, buy more and more expensive fertilizers, etc, etc.
Read more: Introduction to Norwegian nosh
For me it is about respecting other peoples lives and work. Fairness should not be an issue when you do trade, but because a lot of the big roasters are trading future coffee contracts and not negotiating coffee prices eye to eye with the farmers, then you need certifications like Fair Trade.
For our most expensive coffee at the moment you would pay about 28kr per litre of brewed coffee. There is a lot of work behind that coffee, the farmers, pickers, millers, exporters, roaster etc, would have to get payed as well as bags, wearhousing, electricity, etc, etc. People seem to have no perspective on prices and value.
We all complain about a the gas prices in Norway being too high at 14 kr per litre, yet in the same gas station we are happy to pay 50 kr per litre for a bottle of water. This makes no sense to me in a country where we have the cleanest water in the world running free from the tap.
So, my point is, everyone needs to pay more for coffee and demand better quality and full transparency of where the coffee is from, etc. Only then will we be able to have a more open and direct trade model in all levels of coffee.
Many expats and travelers visit your coffee bar. Which nationality do you find the most knowledgeable about coffee?
Norwegians who live in Oslo for sure. The coffee market in Oslo is very well developed and people seem to know a lot about coffee. I especially noticed after publishing my book that a lot of our reulars had read the book and were asking questions about the content. I loved that.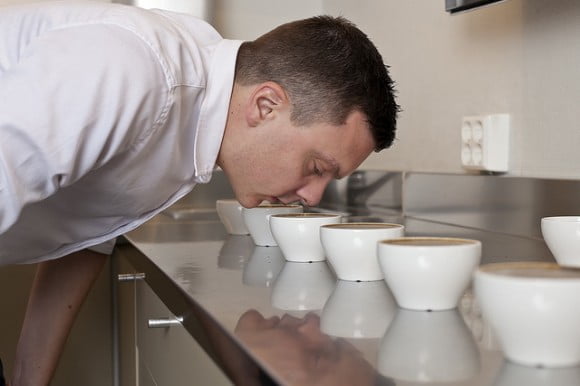 Apart from that, we have a lot of Americans who seems to be quite interested in coffee and also people from all over the world. I think in general there is a lot of people who are interested in coffee from all countries, yet the vast majority of people have no clue about how coffee is grown or what affects the quality.
What do you think of the "pod" espresso machines, popular in homes and offices these days?
It is as convenient and as delicious as a frozen pizza. People pay a lot for convenience, yet the products are very mediocre.
Coffee is a fresh product that needs to be consumed within 3 weeks after roast given that you store the coffee as whole beans. When you grind the coffee, the coffee smells great for a reason. That reason being all the aromas are disappearing into the atmosphere and your nose. The fats in the coffee start to oxidize as well and you end up with a brown bitter powder that tastes like cellulose.
Also, although you are paying about 600 kr per kg for Nespresso and other brands, the quality of the coffee is not the best, yet for that same price I could buy some of the most exclusive and rare coffees in the world and have it taste 100 times more interesting.
You're currently in Brazil. From the vast list of exotic countries you've visited, which is your favourite and why?
I think Kenya is my favorite origin. The coffee trade system there is very transparent, the coffees are spectacular and the people are extremely friendly.
Ethiopia is very special too. Ethiopia has a very interesting culture and the most fantastic coffee culture in the world and some of the most interesting and aromatic coffees in the world. As coffee originates from Ethiopia, it has so many different varieties and wherever you go you can smell coffee being roasted in small steel pans over a bon fire.
Yet there is still a way to go before we are able to get micro lots out of Ethiopia, but they have improved their trading system a lot over the last few years, and I think we will see a lot more spectacular coffees coming out of Ethiopia soon.
A little closer to home now. Other than the Tim Wendelboe espresso bar, can you recommend any hot spots in Oslo right now?
Java at St.Hans Haugen is a classic and a must visit. Stockfleth's new place in Gamlebyen as well as in the court house are great places too.
I also like going to the quiet neighbourhood coffee shop called Mocca at Briskeby. It is the sister shop of Java and Kaffa butikk which is a shop for Hario Equipment and Kaffa coffees next door. In October Solberg & Hansen will open their concept store in Mathallen. I think that will be an exciting place to go too.
Best restaurant and also best restaurant coffee is at our only 2 Michelin star restaurant Maaemo. They serve kokekaffe (full immersion steeped coffee in a kettle) tableside.
Norway is such a beautiful country, where is your favourite place to relax?
On a boat , or an island in the Oslo fjord on a hot summer day. If I have limited time I normally go to the beach at Ulvøya. I don't mind a game of golf either at Oppegård golfklubb or Grønmo golklubb. Both not far away from the city.
In the winter, the best way to relax / unwind is to go cross country ski in Nordmarka or Østmarka.
What's next for Tim Wendleboe and the brand?
We plan to keep our business as it is, only improving what we do and to grow a little bit so that we can buy more and better coffees.
I also started an import company called Nordic Approach, together with Morten Wennersgaard. This company imports green unroasted coffee and re-sells it to small roasters around Europe who is not able to import their coffee directly. We have a 100% transparent trade model of course and only deal with what we consider to be the best qualities.
My role in this company is to source coffees from Central America and South America, so it means a bit more traveling for me. We are also working on a new webshop solution that will be up within the end of the year. This means we will be opening for sale of coffee to Europe soon.
A huge thank you to Tim for taking time out of his busy schedule to speak to us. I hope you enjoyed this interview, if you did, please share it on Twitter and/or Facebook! And watch out for more coming soon 🙂