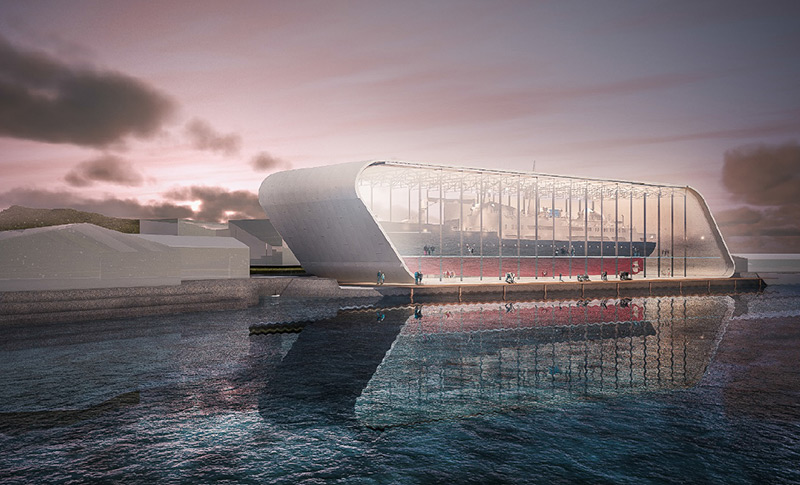 The museum of the iconic Norwegian shipping line in Stokmarknes is to get a swanky new upgrade.
The Nordic construction and civil engineering company Peab have released images of the new Hurtigruten museum set to open in Stokmarknes, northern Norway, in 2020.
At the moment the historic ship MS Finnmarken sits in dry dock and forms part of the museum, but the new NOK 127 million glass and steel construction will fully encase the ship, providing a striking centrepiece for the museum.
The classic ship with stately interior and rich history dates back to 1956.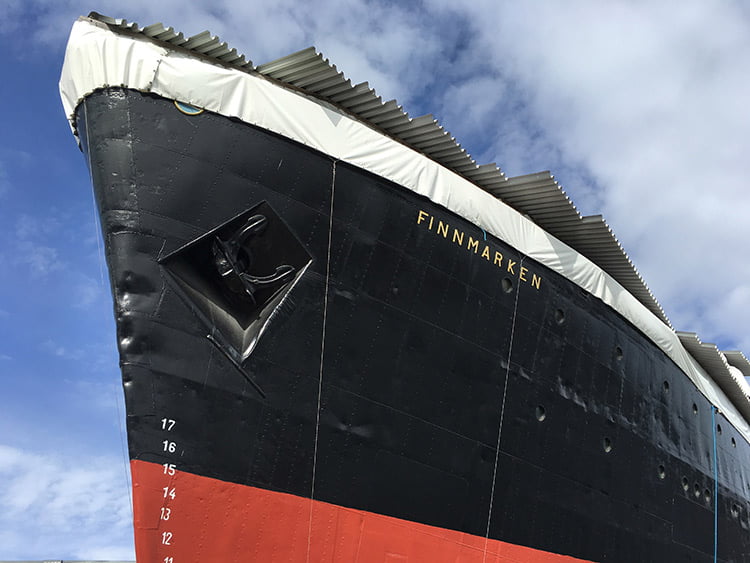 Where it all began
The small town Stokmarknes on the Vesterålen archipelago is famous as the headquarters of the iconic shipping line. Hurtigruten was founded in 1893 to operate voyages along Norway's western and northern coast between Bergen and Kirkenes, and still does it to this day.
On June 16, 1999 the old ship MS Finnmarken arrived at the Hurtigruten Museum and has been open to the elements ever since.
"This is a wonderful project for us! We spent a lot of time on our proposal and we're really pleased that the developer chose us to do the job. We look forward to getting started," says Gro Skaar Knutsen, Region Manager Peab.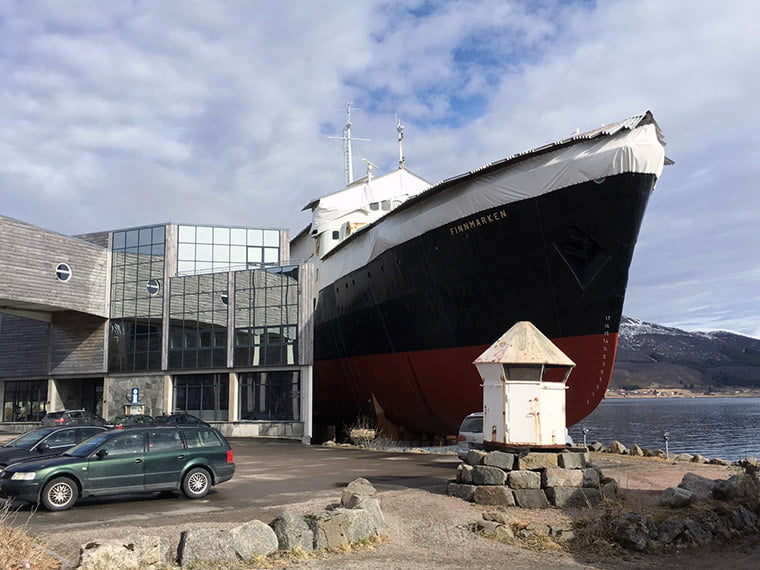 The protective structure around the MS Finnmark will be 3,600 square metres and the building will mostly consist of glass and steel. The building will become the foundation for the new museum.
"We will restore and build on the existing buildings when we house the ship so that the entire Hurtigruten Museum will be new and modern," says Gro Skaar Knutsen.