Measured by the number of guest nights in Norwegian hotels, Norway's travel industry enjoyed its fifth record-breaking year in a row in 2018.
33.8 million. According to figures released by Statistics Norway today, that's how many accommodation nights were booked across Norway in 2018.
It's 1.5% higher than 2017, and the numbers of both Norwegian and foreign guests increased.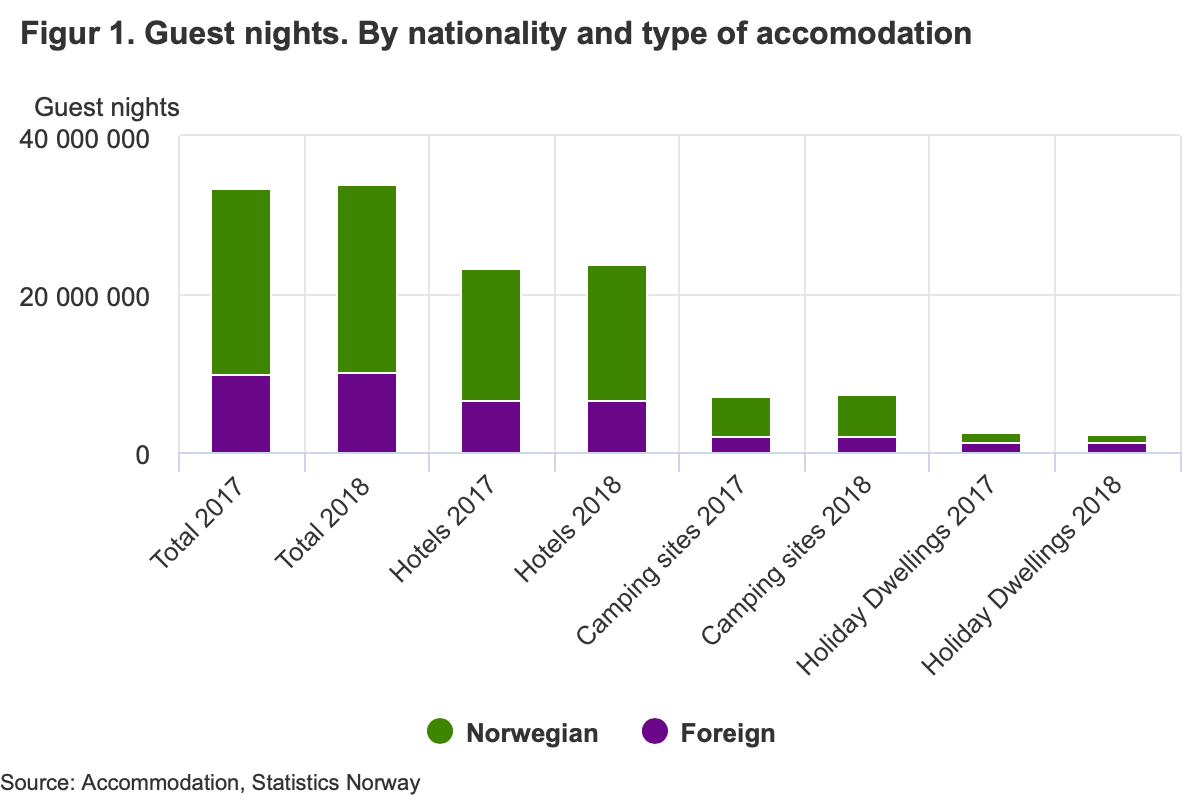 Foreign interest continuing to grow
Breaking down the total guest nights registered by foreigners, German residents top the charts mainly due to the massive popularity of campsites among visitors from Germany. Swedes come in second place.
Read more: Norway's most unique hotels
A substantial increase in hotel stays from USA residents was noted in the survey. Americans represented the third highest nationality after Germans and Swedes, an increase from 6th the previous year.
It's an acceleration in a trend that has been going on for years now. In 2010, USA residents accounted for just 302,146 hotel nights, but in 2018 the number had risen to 771,238.
In contrast, numbers of guest nights booked by British residents fell by 14%, a decline in numbers for the second consecutive year.
Popularity spread across Norway
As the figures include hotels and campsites, it's perhaps no surprise to see that the top regions for accommodation stays in 2018 were Oslo, Hordaland (including Bergen) and Nordland, the region that includes the Lofoten islands and Vesterålen, both popular camping locations.
Nordland was especially popular with German visitors. Overall, guest nights at campsites increased by 3.1 per cent from 2017 to 2018.
The regions with the least number of stays across the board were Østfold, Vestfold, Aust-Agder and Vest-Agder.
While numbers remain low in Svalbard, they are growing fast in percentage terms. There were 155,000 guest nights registered in 2018, which represents a six percent increase on 2017. The increase is almost exclusively accounted for by international visitors.