The Norwegian government has publicly blamed Russia for the recent email hack on the country's parliament. Russia has reacted with anger.
Just over a month ago, email accounts associated with the Norwegian parliament were subject to a cyber attack. The Norwegian government has now issued a public statement announcing Russia as the culprit.
Norway's foreign minister Ine Eriksen Soreide called it a serious incident affecting the country's "most important democratic institution."
"Based on the information available to the government it is our assessment that Russia stood behind this activity, she said. However, the minister did not give any details as to what the evidence might be.
In a formal statement, Soreide went on to say that Norway's security and intelligence services were "co-operating closely to deal with this matter at the national level."
Russia rejects the claim
Officials in Moscow have rejected the claim, calling it a "serious and wilful provocation." The Russian Embassy in Oslo also condemned the announcement, saying no evidence had been presented. They labelled the allegation from Soreide "unacceptable."
"Millions of cyber attacks are annually committed from abroad against Russian state internet resources… but this does not give us the right to indiscriminately blame authorities of the countries of their possible origin," the Embassy statement added.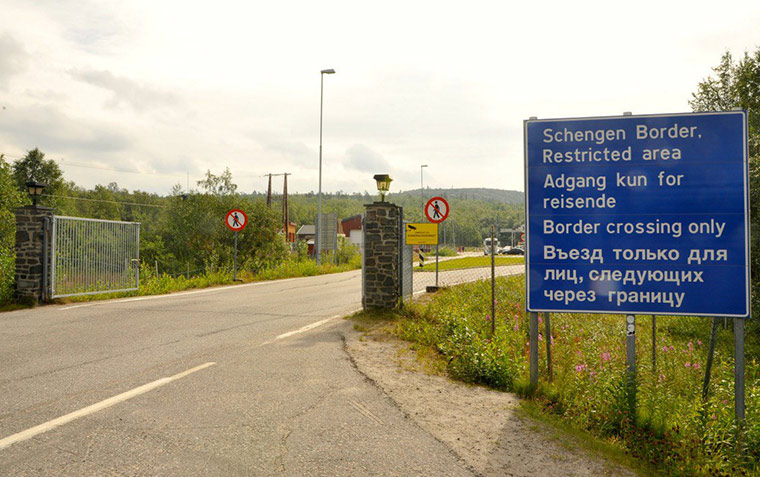 Strained relations in the high north
Norway's statement comes at a time of strained relations with Russia. The countries share a land and sea border in the Arctic, a region fast becoming a key economic one for both nations. Norway is a member of NATO and has hosted training exercises close to the border, while Russian forces have responded in kind.
According to the Barents Observer, a spokesperson from Russia's Foreign Affairs Committee said that there is no evidence Russia is behind such cyber attack: "As always, accusations were brought without bothering to provide evidence or any invitations for Russia to discuss this incident at expert level."
Norway's intelligence service has previously warned against Russian operations seeking to fuel instability between northern Norway and Oslo.
The email hack
The email system at the Norwegian Parliament was hacked on August 24. Accounts belonging to several officials were compromised and "some information" had been downloaded. But Norwegian authorities have still not provided further details.
According to reports by VG and NRK, politicians in the ruling Conservative party (Høyre) and the main opposition Labour Party (Arbeiderpartiet) were among those affected.
A 2018 report warned of an increasing threat to the country's IT infrastructure from from "hostile foreign actors."
Previously, an investigation by the Norwegian newspaper Aftenposten revealed a series of transmitters set up to behave like mobile base stations in key locations in Oslo, including at least two outside the Norwegian parliament building.