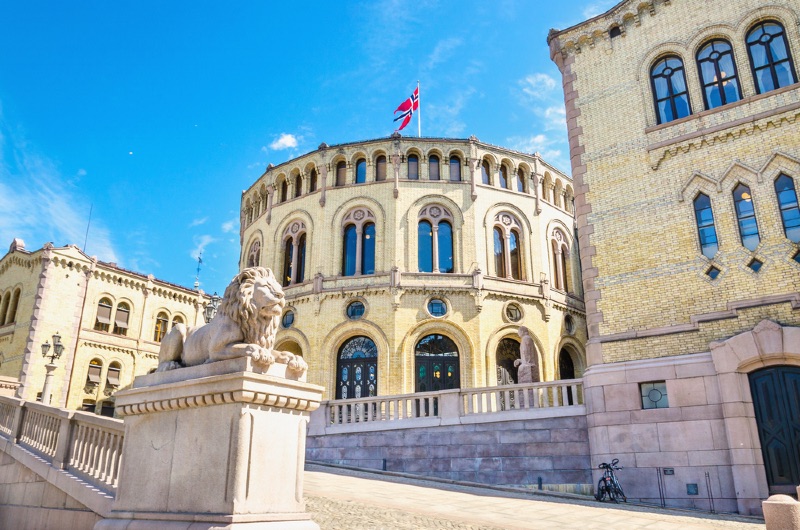 It's that time of the year again. Norway's government presents its provisional 2021 budget. Here's what's in store.
The Norwegian government plans to use NOK 313.4 billion 'oil money' to plug the deficit in the state budget for next year.
That's a significant increase on previous years' budgets, although down on this year's extraordinary spending levels due to temporary coronavirus measures. It amounts to approximately 3% of the oil fund's present value of around NOK 10.66 trillion.
DNB Markets' chief economist Kjersti Haugland says the estimates for the use of oil money are less than expected and seems "like a sensible plan."
"A lot of money will be spent, but not as much next year as this year," says Haugland, who also emphasised the importance of not overspending.
Highlights of the proposed budget
The government plans to reduce the wealth tax on working capital, spend NOK 25 billion on 'coronavirus measures' next year, including NOK 825 million on measures for the labour market. Meanwhile, electric car owners will have to pay an additional tax, although other significant benefits for electric car ownership remain.
Research and development is set to receive a NOK 40 billion boost. Railways, education and sports/culture are other areas set to receive a spending boost. However, changes to the exemption card for medical expenses could result in additional costs for those who fall ill.
It's well worth stating that Erna Solberg's government does not have a majority in Parliament. That, coupled with a national election less than a year away, means this budget is likely to be hotly debated in the weeks to come. Sylvi Listhaug has already indicated that former coalition members FrP will not give the government a free pass.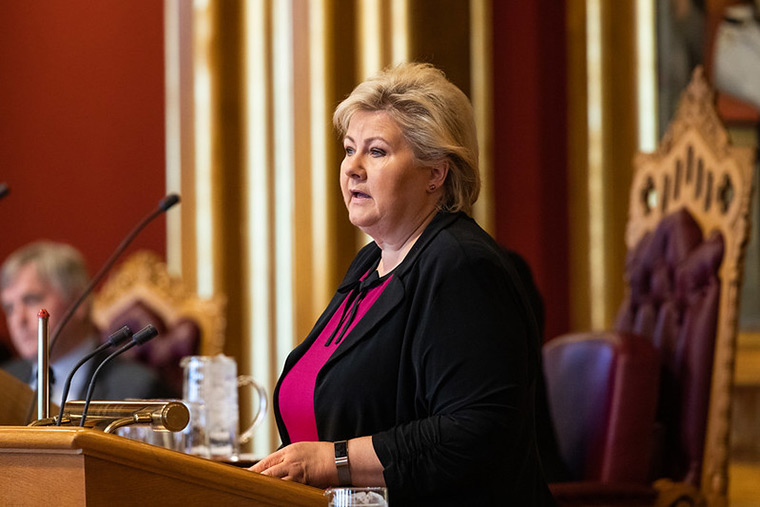 A budget for economic recovery
It's been quite the year both in Norway and all around the world. As 2020 races towards its end, governments around the world are presenting their plans to reboot the economies after the global health crisis.
Growth in GDP is estimated at 4.4% next year, following this year's estimated fall of 3.1%. In a statement, the Ministry of Finance says they expect a lower level of economic activity for a long time to come:
"The coronavirus pandemic has caused the worst setback in the Norwegian economy in the post-war period. In recent months, activity has picked up again, but there is still great uncertainty about future developments."
The Ministry also announced that unemployment is expected to fall from 4.9% to 3.1%.
Wealth tax reduction for working capital
The proposed reduction in wealth tax has already caused controversy before it's even officially announced, with the Labour Party particularly outspoken. "It is a scandal that Erna Solberg continues to cut taxes on those who have the most when the most important task now is to get more people into work," said Hadia Tajik to VG.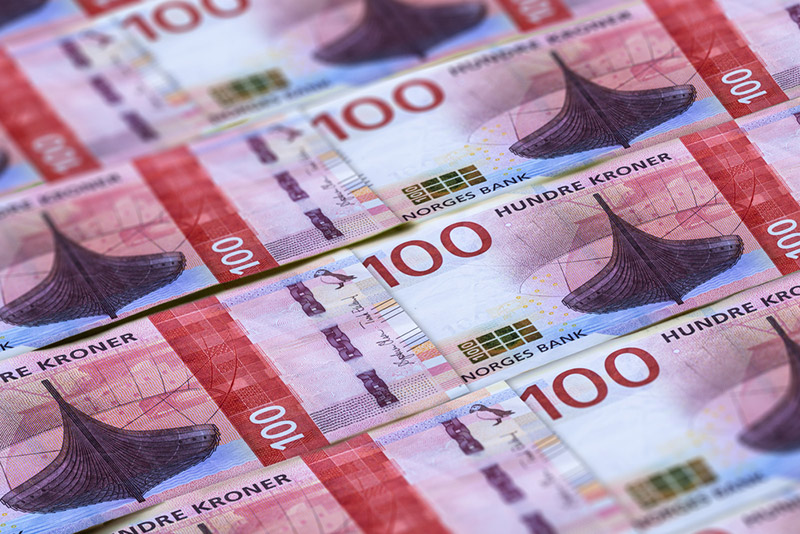 However, the reported wealth tax cut applies to working capital, not the total value of assets. The cut comes in the form of an increase in the valuation discount from 35% to 45% on shares and fixed assets.
A spokesperson for SMB Norway, an interest organisation for small and medium-sized businesses, said they are pleased with the proposed cut. It will be a "helping hand to small business owners who are struggling extra in corona times," according to the organisation.
Changes to the exemption card
The government proposes to make the exemption card scheme that limits the amount of healthcare costs an individual pays. Currently there are two separate schemes, but the government proposes to merge the two limits into one.
However, this will result in approximately one million Norwegians paying more for their healthcare, according to opposition parties. Presently the first limit of 2,460 kroner applies to costs for visiting a GP and regular treatment costs such as hospital treatment, lab tests and x-rays. The second limit of 2,176 kroner applies to expenses for physiotherapy, dental diseases and rehabilitation.
The government proposals would see the two limits replaced with a single limit of NOK 3,183. Those who hit the first limit but not the second will end up paying an extra NOK 723 annually. Government figures say around 2.2 million people would be unaffected by the change.
Long-term climate investment
Erna Solberg had previously announced government funding of NOK 16.8 billion towards the NOK 25.1 billion total cost of the full-scale CO2 carbon capture and storage (CCS) project.
CCS is designed to extract harmful emissions from hard-to-decarbonise heavy industry such as steel and cement production and store it in secure rock formations far under the sea bed. The government hopes the investment will lead to an ambitious development of climate policies in Europe.
In addition, today's budget included a proposed NOK 100 million investment in hydrogen infrastructure. "Hydrogen will make a major contribution to reducing emissions nationally and globally, and create value for Norwegian business and industry. This investment is historic and will help to produce many exciting hydrogen projects in the coming years," said Tina Bru, Norway's Minister of Petroleum and Energy.
Electric cars to get more expensive
However, if this budget passes it will become more expensive to own an electric car. Following a decade of heavy subsidies to encourage the uptake of electric cars, the government is pulling in the reins.
It was always the plan to phase out the subsidies, although critics say this is a sudden change rather than a phase-out. The annual motor insurance tax is now introduced for electric cars, albeit at the rate that applies to motorcycles rather than cars which run on fossil fuels. The annual bill for electric car owners will amount to NOK 2,135.
However, electric cars retain the benefits of no VAT or new car tax on purchases.
Taxes on petrol will also rise significantly. The CO2 tax on petrol will increase by as much as 8.7%.
Income taxes
There are relatively small changes proposed to Norway's income tax rates for 2021. People with an income of NOK 500,000 will receive tax relief of approximately NOK 500. The amount of tax-free earnings will also increase from NOK 55,000 to NOK 60,000.
Culture boost
The proposed budget also includes a 20% uptick in spending on culture and sport. NOK 2.25 billion is earmarked to support culture and sports that are impacted by coronavirus regulations, although details on how this will be distributed are unknown.
NOK 200 million goes to publicly funded cultural institutions that fall outside existing incentive schemes. The state's artistic scholarship scheme gets a NOK 100 million boost.