The world's largest sovereign wealth fund had previously held back on making its gender equality views public.
All companies with less than 30% female directors should put in a place a target and plan to boost that percentage. That's the view of Norway's $1.3 trillion oil fund, which has broken its silence on gender equality in big business.
In its new position paper on board diversity released on Monday, the Fund states that directors should have a "diversity of competences and backgrounds."
The Norwegian fund, which owns the equivalent of 1.4% of every listed company in the world, hit a record value in 2020.
A new stance on gender equality
Despite implementing policies to exit from fossil fuel investments, the fund management had been reluctant to impose gender equality requirements despite first discussing the issue internally several years ago.
Some worried any such requirement would be perceived as Norway trying to impose "Nordic values" of equality on the rest of the world. Previous fund boss Yngve Slyngstad had said the fund hesitated balance "because it has to be clearly understood both internationally and with regards to our own governance structure that this is not in any way moving into an area that looks like politics."
Read more: Latest News from Norway
However, chief corporate governance officer Carine Smith Ihenacho spoke to the Financial Times this week and based on her comments it seems those worries are over.
"As a sovereign wealth fund we are careful about pushing issues that are seen as political. But this issue on gender balance isn't political, it absolutely makes business sense," she said.
The new position from Norway's Fund
Norges Bank Investment Management says that a more diverse board may improve decision-making, may be a sign of an effective nomination process, and enjoy broader legitimacy.
Its new recommendations for company boards are as follows:
The board should ensure that it can bring a broad range of perspectives and approaches to its decision-making process. The board should have a diversity of competences and backgrounds.
The board should have an appropriate gender balance. Boards where either gender has less than 30 percent representation should consider setting targets for gender diversity and report on progress.
The board should have a formal nomination process to identify potential candidates who can contribute to diversity on the board. The process should include a rigorous search extending to a broad range of people with different backgrounds.
Some potential negatives to the new recommendations were noted in the paper.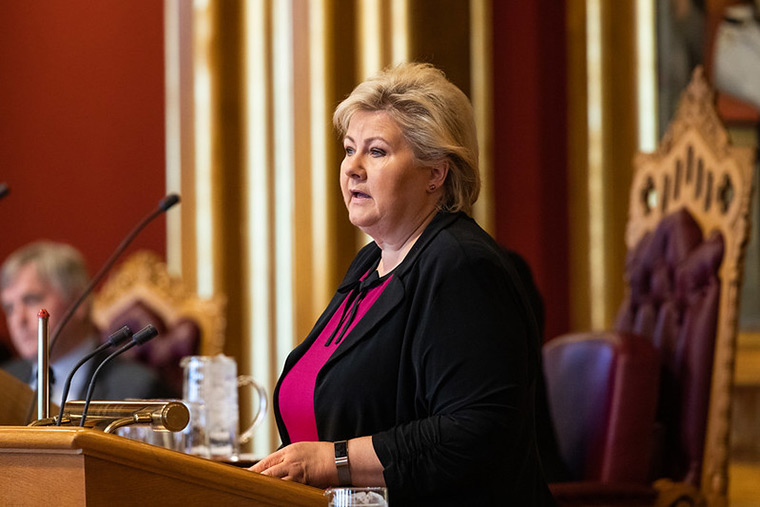 These included uncertainty as to whether it improves performance and the possibility that it could crowd out other criteria for non-executive directors. But the paper confirmed the Fund's belief that these potential downsides were outweighed by the value of different perspectives, improvements to decision-making, and trust.
"As a long-term global investor, we are also concerned that companies with boards that are not diverse will not be able to maintain the trust of their customers, investors and society at large over time," states the position paper.
Gender equality in Norway
The fund's reluctance to engage with the issue had been seen as odd in Norway, a country with a strong–if far from flawless–record on gender equality.
Norway was the world's first country to mandate a gender quota for boards. From 2008, the board of any public company was required to have at least 40% of each gender.
However, despite women taking leading positions in politics and government, business remains an area with a notable lack of leading female executives.