The war in Ukraine has driven the number of people seeking asylum in Norway to record levels. That trend is set to continue over the coming year.
Since the summer, the number of refugees from Ukraine has doubled. According to a report by NRK, Norwegian municipalities are set to settle a record number of refugees next year.
"The war in Ukraine is a brutal war that drives many people to flee. Some of them have already arrived here, but we must prepare for more coming in the next few years," says Labor and Inclusion Minister Tonje Brenna to NRK.
"We will ask the municipalities to do even more of what they have been very good at, namely settling and integrating Ukrainians in a good way," she continues.
Up to 1,000 refugees per week
Since Russia's attack on Ukraine, Norwegian municipalities have settled 50,000 refugees from the war-torn country. You can read more about how Norway accepts and processes refugees here.
In recent months, Norway has received around 1,000 refugees from Ukraine per week on average. This is more than Sweden, Denmark, and Finland combined.
"Ukrainians come here under collective temporary protection, meaning they have the right to protection upon arrival. What we need to discuss carefully is how we structure the services for those who come," says the Inclusion Minister.
Stavanger takes action
Brenna acknowledges that some municipalities are already facing challenging conditions, including finding housing.
"We know they are doing as well as they can. We are eager to have discussions leading up to Christmas, regarding what different municipalities can manage. The government is monitoring closely and will make adjustments as needed," says the minister.
The city of Stavanger is among the municipalities that have taken action to be able to settle more refugees next year.
The municipality has already purchased several apartments but will also exercise the right of first refusal to secure the former employee housing of Stavanger University Hospital (SUS).
There are three apartment buildings with a total of 57 apartments located in Våland, just outside the city center.
"It Should Be Good to Live in Norway"
Brenna states that the government is aware that an increased number of refugees will also put pressure on various services in the municipalities.
"We must consider this carefully at all times. It should be good to live in Norway, and we must ensure that municipalities have the ability to provide the services we are legally required to offer those who come here."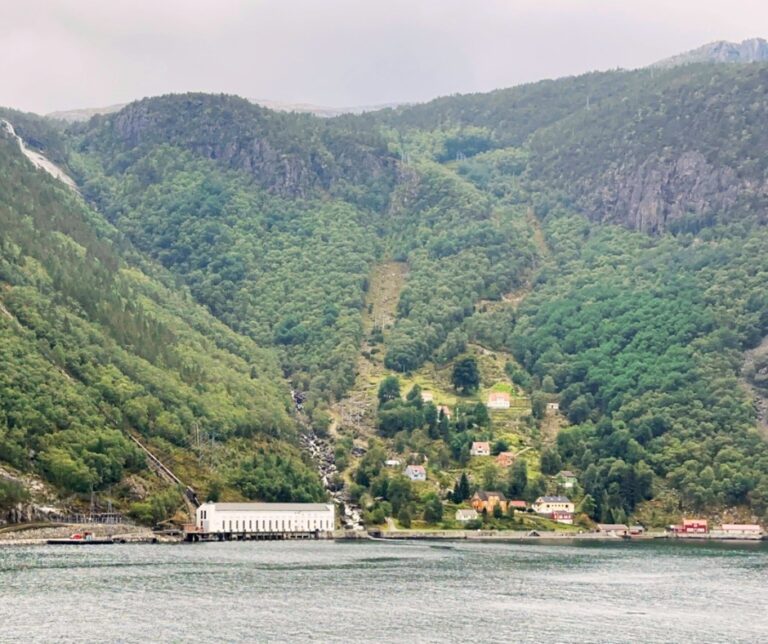 Brenna says it's "hard to say" why more refugees are coming to Norway than to other countries.
"There are probably complex reasons. We need to see if we need to make adjustments to ensure that refugees spread more naturally among different countries. This is something we are closely monitoring," says Brenna.
Aiming to Get Ukrainians into Jobs Faster
Most refugees planned to be settled in Norway next year are from Ukraine, Brenna tells NRK.
"That's the large number. They should be well received in Norway, but we must also ensure that it is good to live in Norway when they arrive."
She explains that the government is thus making the introduction program more work-oriented to get more people into jobs.
"We want people to support themselves, engage in activities, go to work, and have children attend school and kindergarten. We will see what the municipalities say are their biggest challenges."
All municipalities in Norway are asked to settle more refugees. Of the 37,000 new refugees planned to be settled in the country, 610 are unaccompanied minors.